NALA is the Nation's Leading Professional Association for Paralegals
Equipping paralegals for the challenges of the future through certification, professional development, and advocacy.

-NALA Mission Statement
Ensuring paralegals are known and valued as an integral part of the legal ecosystem.

-NALA Vision Statement
2022 Conference & Expo - THANK YOU!
Thank you to the hundreds of both in-person and virtual attendees of the 2022 NALA Conference & Expo. Our first-ever hybrid event was a huge success. We hope you enjoyed the phenomenal speakers and took advantage of the networking opportunities.
Take a look at the highlight video below!
You can also view photos from the conference in our Facebook Gallery here and read a day-by-day summary of the conference from Maureen C. Washington, ACP, CAS here.
We could not have done this without you. We hope to see you either in-person or virtually for the 2023 Conference & Expo on July 12-14, 2023 in Boston, Massachusetts!
Meet Your 2022-2023 Board of Directors
Thank you to everyone who voted in the 2022 NALA Election!
Your 2022-2023 Board of Directors are:
Debra L. Overstreet, ACP – President
Cheryl J. Nodarse, ACP – Vice President
Peonca S. Grier, CP – Secretary
Debby J. Sawyer, ACP – Treasurer
Bridget M. Stuhr, ACP – Affiliated Associations Director
Dana G. Welcker, ACP – Area 1 Director
Angela A. Oberle, ACP – Area 2 Director
Vicki L. Kasper, ACP – Area 3 Director
Richard Hahn, ACP – At Large Director
Cassie D. Snyder, ACP – At Large Director
Deana M. Waters, ACP – Continuing Education Council Chair
Kelly S. Elder, ACP – Professional Development Committee Chair
Lisa M. Stone, ACP – Certifying Board Chair
Vanessa Finley, MBA, CAE – Chief Executive Officer
Congratulations to the NALA Affiliated Associations leadership team! Bridget M. Stuhr, ACP, was reelected as the NALA Affiliated Associations Director. Sharon D. Jones, ACP, was reelected as NALA Affiliated Associations Secretary.
Several affiliates were recognized during the awards ceremony at the NALA Affiliated Associations Annual Meeting and Exchange Presentation during the conference.
The following affiliates earned a NALA Affiliate Award:
Julianna Adams, ACP; Susan D. Conger; Wendi L. Ellis, ACP; Regina Ferraro; Jody A. Gaskins, ACP, VARP; Zenda S. Heafner, CP; Cynthia L. Houston, CP; Houston Paralegal Association's CP Exam Review Course Committee; Melissa A. LeJeune; Los Angeles Paralegal Association's 2021 Litigation Section Committee; Makenzie Erin MacMillan; Kathy Ann Marcum; Yolanda Martinez-Fuhrmann, CP; Kelley B. Myers, ACP; Jennifer F. Salisbury, CP, MLS; San Diego Paralegal Association Precedents Newsletter Committee; Kerry Schoonover; Jennifer D. Smith; South Dakota Paralegal Association Education Committee; ReBecka Wohl, ACP; Darla A. Yoder; and Angel M. Younger, ACP.
Congratulations to all the Affiliate Award recipients!
NALA Awards Announced at Conference
Several NALA Awards were given to outstanding recipients during the Annual Membership Meeting and Awards Presentation at this year's conference.
Congratulations to the following award recipients:
President's Award: Nancy L. Jordahl, ACP
Founders' Award: Elizabeth Mann
Student of the Year Award: Yenli Gaytan
The NALA Hall of Fame Award recognizes long-time NALA members who have served on the NALA Board of Directors and/or NALA Committees for their leadership, dedication, and extraordinary contributions to NALA and its members.
This year's recipients are:
Annette R. Brown, ACP
Belinda Ann Thomas, ACP Retired
Call for Conference Speakers - Due September 1
NALA is already looking for speakers for the 2023 NALA Conference & Expo in Boston, Massachusetts!
We are accepting proposals for speakers for the nation's largest paralegal conference on July 12-14, 2023 in Boston. We need presenters for two types of sessions – Feature and CP Review.
To view the full list of topics and to make sure you are eligible, click here.
CP Champion Award - Nominations Due September 1
We are accepting nominations for the 2022 Certified Paralegal Champion Award. The award is meant to recognize outstanding achievement by an individual or by a NALA Affiliated Association in promoting and advancing NALA's Certified Paralegal Program within the legal profession.
To learn more about who is eligible and to nominate someone, please click here.
The deadline for nominations is September 1, 2022.
August Volunteer Spotlight – Peonca Grier, CP
In each monthly newsletter, an outstanding NALA volunteer is featured in the NALA Volunteer Spotlight. This spotlight includes the volunteer's professional achievements and fun facts about them. We hope you enjoy this opportunity to get to know your fellow NALA members on a more personal level!
In this month's spotlight, we would like to introduce you to Peonca Grier, CP. Please click here to read the August Volunteer Spotlight!
Milestone Membership Anniversaries
NALA members are at the core of NALA's success. Each quarter, we will honor those who have reached MILESTONE membership anniversaries with NALA.
To see who has reached five years, 10 years, 15 years, 20 years, and 25 years (Honorary Membership status) of continuous NALA membership, please click here.
Want to be a part of this special recognition? If you continue your NALA membership – without lapse – for the number of years mentioned above, you will be eligible to receive one of our complimentary, exclusive membership anniversary pins. Do not forget to stay up to date with your emails to ensure your NALA membership does not lapse!
Thank you to the longtime members who have been recognized this quarter. You are truly appreciated!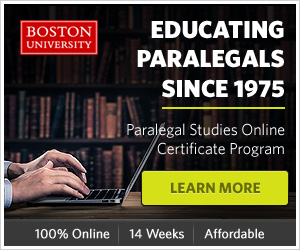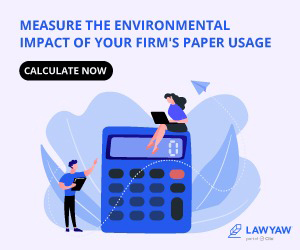 August DEI Article
In this month's Diversity, Equity, and Inclusion article, NALA DEI Committee chair Kristine Custodio Suero, ACP takes a closer look at the Americans with Disabilities Act as it turns 32 this year.
Click here to read the article.
Addressing Our Professional, Emotional, and Mental Health
August 24 | 12 p.m. CT | 1 CLE | Non-Substantive
As legal professionals, we may have experienced moments where we feel burnt out because of the physically and emotionally demanding parts of our jobs. This course is about addressing our mental health through actionable strategies without feeling like it is additional work.
Should I Stay Or Should I Go? Handling Burnout and Strategizing Next Steps
August 31 | 12 p.m. CT | CLE Hours: 1 | Non-Substantive
Don't let burnout keep you from pursuing your career goals; instead, use it as an indicator to make the right change. Learn how to find the right balance for your career goals with this informative course.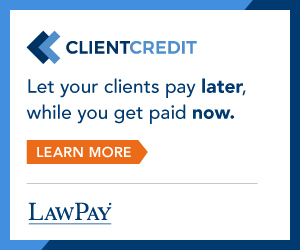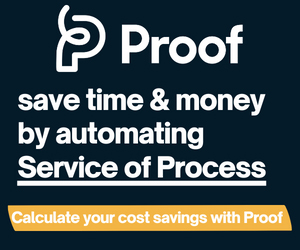 Are you considering becoming a NALA Certified Paralegal?
Watch our Planning for NALA Certification video below!
| | | |
| --- | --- | --- |
| | | Trust Me, I'm a Paralegal Tee |
As a NALA member, you receive exclusive local and national discounts on hundreds of products and services.
To access these deals, go to the NALA homepage and click Login in the upper right hand corner, then go to
the Affinity Discounts page on our website.