Hard to believe it is June and summertime already! Children and grandchildren are ending the school year, and I hope you have time to plan a few fun family vacations. AHVAP has been in full growth mode, working hard making enhancements to our member benefits, hosting regional huddles, micro-certification courses, professional development webinars with our industry partners, and preparing for our upcoming annual conference and industry partner expo. I hope you had a chance to submit one of your successful poster projects that included process improvement initiatives or clinically integrated supply chain accomplishments to our annual conference committee during our call for poster presentations that concluded this past month.
In the fast-paced and ever-evolving world of healthcare, continuous professional advancement is key to unlocking your full potential and ensuring that you provide the highest quality of care to your patients. As healthcare professionals and leaders, we have the unique opportunity to make a significant impact on the lives of others. By embracing professional development, we not only enhance our own knowledge and skills but also contribute to the advancement of the entire healthcare industry.
What does courage mean to you? Do you think we can be courageous in our personal and professional life? Do you think we have the opportunity and responsibility to be courageous?
Now that summer is in full swing with vacations and day trips locked down, there is so much fun to have. I look forward to a few camping trips and an ever-growing list of day trip destinations to explore. Time off is essential for many reasons. It restores mental and physical health. It is underestimated how prolonged stress and worry can significantly affect the human body and mind. Time away helps us reconnect with those who are most important to us: our family, friends, and loved ones. Nurturing our support system is important for our success.
The AHVAP Certification Center Board is pleased to announce Chief Certification Officer, Dr. Hudson Garrett, has become one of the first credentialing professionals in the world to receive the prestigious new Institute of Credentialing Excellence Credentialing Professional Certification.
GHX and the Association of Healthcare Value Analysis Professionals (AHVAP) are partnering together to gather insights regarding the current state of healthcare value analysis and the overall clinical supply chain in healthcare facilities across the United States. This survey is being sent to healthcare value analysis professionals in all healthcare settings to collect diverse feedback on the state of the specialty.
The Association of Healthcare Value Analysis Professionals (AHVAP) June Member Resource Office Hours recording is now posted in AHVAP University for 24/7 access.
The Association of Healthcare Value Analysis Professionals (AHVAP) is pleased to share our 2023 Holiday Schedule for the remainder of this calendar year. This calendar is also available on our Contact Us page of the AHVAP website. The AHVAP Headquarters Offices will be closed on the following federal holidays:
May 29: Memorial Day
June 19: Juneteenth National Independence Day
July 4: Independence Day
September 4: Labor Day
October 9: Columbus Day
November 10: Veteran's Day
November 23: Thanksgiving Day
November 24: Thanksgiving Observance
December 24, 2023-January 2, 2024: Christmas Holidays and New Year's Holiday
AHVAP HQ's hours of operations are from 9 a.m.-5 p.m. ET, Monday-Friday excluding holidays.
The Association of Healthcare Value Analysis Professionals, Inc. (AHVAP) is pleased to announce the launch of the new AHVAP Career Center. This new resource can be used by job seekers and employers alike. We encourage our AHVAP members to upload your resume to the portal and take advantage of this complimentary job-seeker service. Employers can post jobs for up to 90 days and take advantage of special bundle discounts.
The Association of Healthcare Value Analysis Professionals (AHVAP) is excited to announce the release of our new 2023 Value Analysis Week toolkit. This year's 2023 Value Analysis Week will be celebrated from July 17-21, 2023, and is full of educational and professional development activities specifically curated to recognize our amazing AHVAP members!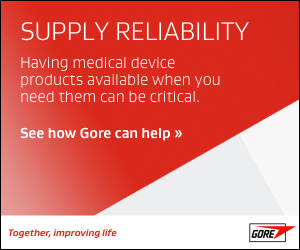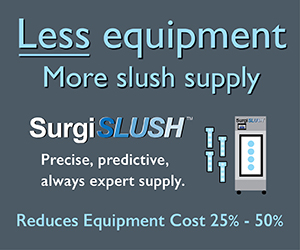 The Association of Healthcare Value Analysis Professionals, Inc. (AHVAP) 2023 Annual Conference and Industry Partner Expo Early Registration will close soon, so register today! The AHVAP Conference Committee, Executive Team, and the Board of Directors have carefully reviewed feedback from our 2022 Conference attendees, vendor partners, and other stakeholders. Based on this feedback, AHVAP has heard your requests and is excited to act on many of the items on your wish list!
The AHVAP Certification Center Board is pleased to announce the release of a new certification preparation product: the Certified Value Analysis Healthcare Professional Practice (CVAHP™) Test.
The Association of Healthcare Value Analysis Professionals (AHVAP) Certification Center is excited to announce the launch of our new LinkedIn Page that is dedicated specifically to healthcare value analysis credentialing. This page is open to all professionals involved in healthcare value analysis, regardless of current certification status.
The Association of Healthcare Value Analysis Professionals, Inc. (AHVAP) Certification Center is hosting the July Certification Center Office Hours on July 28 from 3-4 pm ET.
The Association of Healthcare Value Analysis Professionals (AHVAP) is always adding new membership benefits, and this week, we are pleased to add yet another new member's only benefit: Access to our Two-Hour Real-Time Leadership Mini-Certificate Program at no additional charge as part of your existing membership.This program is built on a New York Times Best Selling text, Real-Time Leadership by David Noble, and will review the MOVE Framework and how we can apply this to the complexities of today's dynamic healthcare environment.
The Association of Healthcare Value Analysis Professionals (AHVAP) Certification Center is pleased to announce that registration for Cohort #3 of our micro-certification program on Medical Device Safety is NOW OPEN. This innovative micro-certification program is the first of its kind in the medical industry and has been developed with input from both the United States Food and Drug Administration and the Centers for Disease Control and Prevention.
The Association of Healthcare Value Analysis Professionals (AHVAP) Certification Center is pleased to announce the availability of Cohort #3 of our live mini-certification program on TeamSTEPPS. The upcoming TeamSTEPPS training series that will equip you with the skills you need to improve teamwork and communication in your workplace. TeamSTEPPS is an evidence-based teamwork system that has been proven to enhance patient safety and quality of care. By focusing on communication, leadership, and situational awareness, TeamSTEPPS helps healthcare teams work together more effectively and efficiently.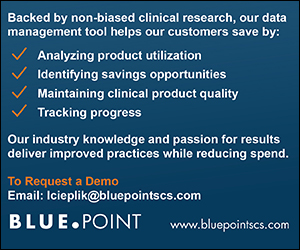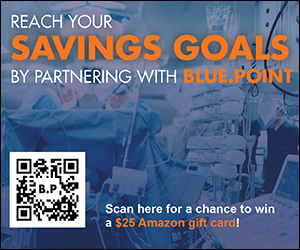 CNN
The COVID-19 pandemic exposed glaring weaknesses in America's medical supply chains, causing a frantic scramble for masks, respirators and other gear needed to fight the virus. In the years since, Americans have faced periodic shortages of antibiotics, common pain relievers, baby formula and key components needed for CT scans. Now, a bipartisan effort in Congress is attempting to boost medical supply chain resilience and ease the country's reliance on less friendly nations like China for critical medical supplies – before the next disaster strikes.
Axios

Health systems that had to ration supplies during the pandemic are now facing disruptions of basic needs like syringes, surgical tourniquets, chest tubes and compounds for CT scans — and spending huge sums on workarounds. Drug shortages aren't the only supply problem plaguing U.S. health care as providers navigate an increasingly volatile environment characterized by acute spot shortages and manufacturing and logistics issues. The crunch isn't expected to ease for at least a year.
Medical Device Network
The fields of healthcare and technology are continuously evolving and merging to create exciting possibilities in medical device innovation. The proliferation of wearable devices, remote health monitoring, and the rise of artificial intelligence (AI), machine learning (ML) and robotics are creating medical developments to mirror the growing consumer needs. And according to the Medical Device Predictions 2023 report by GlobalData, innovation will be the deciding factor in the success and survival of leading medical device companies by 2030.
Chief Healthcare Executive
Large health systems have encountered ransomware attacks, but experts say smaller hospitals and systems are increasingly at risk. Some cyberattacks have targeted the electronic medical records systems, while others are aimed at acquiring patient data and selling it on the dark web. Hundreds of data breaches involving private health data occur annually, affecting millions of Americans. No one ever thinks paying off bad actors is an ideal course of action. However, some health systems have made the call to pay the criminals, and analysts say that's one reason the attacks continue.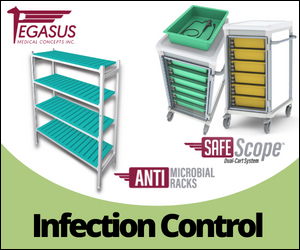 Fierce Healthcare

The U.S. Supreme Court ruled Thursday that colleges and universities can no longer take race into consideration as a specific basis in admissions—a landmark decision that will have profound impacts on higher education institutions including medical and nursing schools. The court ruled 6-2 in Students for Fair Admissions v. President and Fellows of Harvard College and 6-3 in Students for Fair Admissions v. University of North Carolina.
The Atlantic
Last November, FDA inspectors found almost farcical conditions when they inspected an Indian manufacturing plant that supplies medical drugs to the United States. The plant, owned by Intas Pharmaceuticals, had hardly any working systems for ensuring the purity or sterility of its products. And its employees were trying to conceal evidence of these problems by shredding and hiding documents or, as one quality-control officer admitted, dousing them in acid.
Please make sure that you update your contact information on the AHVAP website so that we can stay in touch. Here is our contact information so that you can always reach the most appropriate team member to assist you:
Mailing Address:
2870 Peachtree Rd NW #915-7500
Atlanta, GA 30305
AHVAP Headquarters Phone Number:
(888) 400-6844
AHVAP Help Desk Email to assist with membership, clinical education, annual conference,
and all other AHVAP member benefits:
info@ahvap.org
AHVAP Certification Help Desk to assist with all questions regarding CVAHP™ certification
and recertification:
certification@ahvap.org
AHVAP Executive Director, Dr. Hudson Garrett Jr.:
hudson.garrett@ahvap.org
Thank you for your continued membership in the premier healthcare value analysis association!