Spring is on the way! March is my favorite month of the year. I love new beginnings, and the transition to spring means flowers bloom, animals awaken, and the Earth seems to come alive again.
We had so many audience questions from the live February 2 PODCAST "Outcomes Based Savings Program: Success Using Long Term Value Based Strategic Partnerships" by Guest-Kristen Sinke, MSN, RN, CVAHP-Director, Value Analysis Spectrum Health, Grand Rapids, Michigan, that she was gracious enough to provide replies.
Registrants should be on the lookout for an email with the Q&A. AHVAP will post this information on the Blog section of its website.
Title: "Forging the Future: Jump Starting a Clinically Integrated Process"
Join us Wednesday, March 16 at Noon EDT and listen to some great sound bites about emerging physician-clinician champions and managing resources.
Guests: Alan Edwards, BS, CMRP-VP Supply Chain Solutions Group
Mary Washington Healthcare, Fredericksburg, VA
Casey Murphy, Director Sourcing and Analytics, Mary Washington Healthcare, Fredericksburg, VA
Click here to access our podcast channel.
AHVAP is constantly looking for new opportunities to provide networking and collaboration in support of its foundational pillars to enhance, inform, and improve the value analysis process.
Susan DeVore, MS, Former CEO, Advisor at Premier as its keynote speaker. Those who have had the privilege of listening to Susan know that she is both compassionate and passionate about the delivery of healthcare and couldn't be more fitting to kick off our conference as we come "Together In Value."
Submission Deadline for Presentations for the 2022 AHVAP Annual Conference & Supplier Showcase has been extended to Friday, March 18th.
The CVAHP committee members have hit the ground running. Work teams are forming and beginning work on the 2022 CVAHP Committee Goals. CVAHP Work team descriptions, team leaders and updates listed below.
The vision of the founding members of AHVAP was to establish a certification to recognize the knowledge, skills and ability of Healthcare Value Analysis Professionals. The anticipation was that the end goal for all who participate in the process of Healthcare Value Analysis would strive to achieve the goal of CVAHP Certification. Where are you in this process?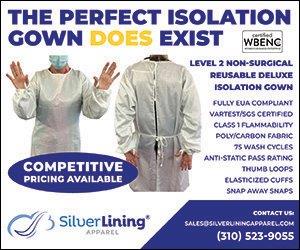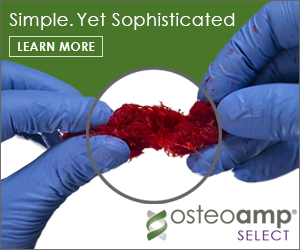 CNN
The global COVID-19 death toll surpassed 6 million on March 7, according to data from Johns Hopkins University. Global daily deaths have been dropping quickly over the past month, down from about 11,000 a day in the second week of February to about 7,000 a day now – one of the lowest rates reported over the past year. But the loss is still immense, with about 1 million deaths recorded over the past four months. About 1 in every 1,300 people globally has died of COVID-19 since the start of the pandemic, and experts have said official death tolls are likely an undercount.
STAT
Amid the Ukraine news and President Biden's State of the Union address, it would have been easy to miss the U.S. Senate's approval of a cybersecurity bill with big implications for health care entities. The measure, whose prospects look good in the House, requires firms in critical sectors such as health care to notify the government when they get hacked or pay ransom to regain control of their data systems.
Healthcare Finance News
A final rule issued on Friday implements an executive order to spur domestic production of supplies, including products in the medical supply chain. The Department of Defense, the General Services Administration and the National Aeronautics and Space Administration issued the final rule, which goes into effect on October 25. This rule increases the domestic content threshold for products, initially from 55% to 60%, then to 65% in calendar year 2024 and to 75% in calendar year 2029.
Becker's Hospital Review
Seventeen organizations have joined the Alliance for a Strong Blood Supply, a coalition focused on strengthening the nation's blood supply through advocacy campaigns. The Association for the Advancement of Blood & Biotherapies announced the launch of the alliance Feb. 4. The initial 17 member organizations include the American Red Cross, America's Blood Centers and the American Hospital Association. In all, the alliance represents more than 200,000 physicians.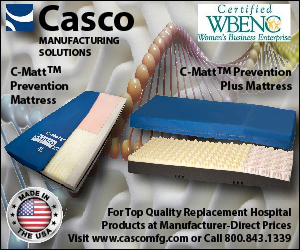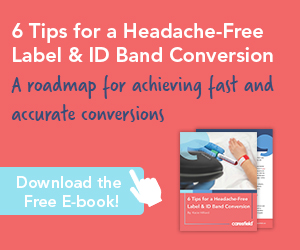 Managed Healthcare Executive
When it comes to supply chain management, the healthcare industry comes in last place; and it's paying the price. Antiquated processes that create inefficiencies, unnecessary expenses, and staff dissatisfaction are contributing to financial challenges that have only been exacerbated during the pandemic. There are so many inefficiencies in the hospital supply chain. Just one example: demand forecasting, especially helpful for pick preparations, is nearly impossible at many organizations.
The Washington Post
For A, the mother of a young transgender daughter in Houston, denying her child hormone therapy "is not an option." Few people know that A's daughter is transgender, A said, but that could change once her child goes through puberty — something that could happen in a matter of months. Her child's doctors have recommended her daughter start taking puberty blockers at the first onset of such hormonal changes. But on Friday, Houston-based Texas Children's Hospital, the largest pediatric hospital in the country, announced it would stop prescribing gender-affirming hormone therapies.
TechRepublic
In response to its invasion of Ukraine, Russia has been on the receiving end of severe sanctions from the US and many other nations. But with Putin and the Kremlin unlikely to simply turn the other cheek, fears have arisen that Russia may launch a series of cyberattacks as retaliation over these sanctions. With that in mind, three security companies are offering their products for free to US hospitals and utilities. In a blog post published Monday, security provider Cloudflare said that it, along with CrowdStrike and Ping Identity, have kicked off an initiative known as the Critical Infrastructure Defense Project.