Did You Know? With TIA Advocacy Advantage, you can stay up-to-date with the latest transportation and logistics advocacy updates. Hear from TIA's own Chris Burroughs and Alex Laska about what changes to expect, predictions, and updates from Capitol Hill. Posts can be found online and within the Logistics Weekly. This week, TIA Advocacy discusses "USMCA Deal Reached between White House and Congressional Leaders" - Click here to read.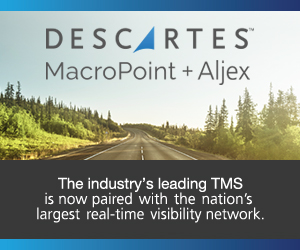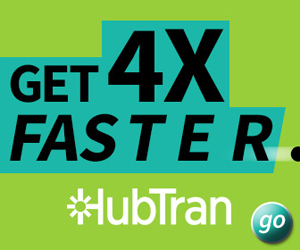 #TIA2020Con Registration Is Open Now!
A Conference Built Just for 3PLs
Join your friends and colleagues for an in-depth look at today's issues confronting the 3PL industry at the TIA 2020 Capital Ideas Conference & Exhibition, April 1-4, 2020 in Austin, Texas.
TIA increases education offerings at the 2020 Capital Ideas Conference and Exhibition
With more than 120 Learning Center Labs, TIA has you covered at next year's conference. Join us from Thursday morning until Saturday afternoon for 30-minute sessions with 3PL thought leaders. One of those labs will be Balancing Technology, Team Building, and Processes to Scale: Scaling a freight brokerage takes a balancing act of winning new business, implementing technology, and recruiting the best team. In this panel discussion, you will learn what technology is required to get started, choices on focusing and building your competitive strengths, as well as how the organization and processes change based on levels of growth.

It's what you know, who you know, and how you put it all together that gets you ahead. And that's exactly what the TIA 2020 Capital Ideas Conference & Exhibition is all about.
Exhibit at #TIA2020Con
April 1-4, Austin Tx
Don't delay and lose that spot you want in the 2020 Exhibit Hall. The deadline for the second round of booth assignments has now passed, and booth assignments will now be made on a first-come, first-served basis. Click here to reserve a booth today! If you have questions, contact meetings@tianet.org.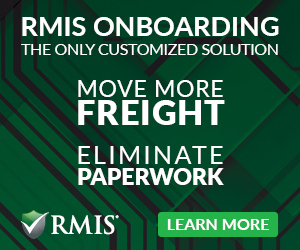 As Congress continues putting together the next surface reauthorization, the House Subcommittee on Highways and Transit held a hearing last Thursday on the needs of the freight transportation industry. Representatives from railroads, state and metropolitan transportation departments, environmental advocacy groups, and academia testified on the investment needs and other challenges facing freight transportation.
The holiday rush is underway. Last week, van rates hit their highest level since January, as the national average jumped to $1.94 per mile. That's 11¢ higher than the November average and just 2¢ shy of last January's peak. Rates increased on 77 of the top 100 lanes while only eight lanes declined and 15 stayed the same.
There has been a lot of activity in the last 24 hours on the United States – Mexico – Canada Agreement trade deal (USMCA). TIA is happy to report that a deal on the USMCA appears to be imminent, with all three nations agreeing to sign the agreement as early as today. TIA has been pushing Members of Congress to move this landmark trade deal forward for quite some time. It is imperative to the 3PL industry that we, as nation, continue the free movement of goods with our friendly neighbors to the North and South.
Being the policy wonks that we are (literally eating and breathing politics), we like to maintain a pulse on the upcoming elections and predict who is likely to win in key races. This will be a two-part series, with the first part focusing on key Senate races that will determine whether Republicans maintain control of the chamber in the 117th Congress.
Sign up now for the Certified Transportation Broker (CTB) course that begins January 6, 2020. The online exam will be administered on Saturday, March 28, 2020. The CTB program is the most widely recognized designation among 3PLs and sets you apart from your peers. Learn more and register here.
| | |
| --- | --- |
| | "The CTB course was challenging but rewarding. The material provided insight into many industry topics that I had encountered, but never fully understood." – Kenton Sprayberry, BR Williams Trucking, Inc. |
If you have any questions, please contact Sean Tucker, Education Manager, at tucker@tianet.org.
Special $225 Savings for TIA Members. The New Employee Package evaluates and makes your employees better. It includes: New Employee Orientation, and The New Hire Assessment OR The Performance Predictor Assessment. Are you ready to stand out? Start your employees off on the right track and demonstrate your company's commitment to success.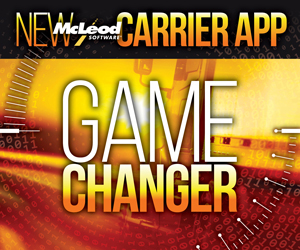 We know you and other TIA members are looking for tools and support to help you meet today's business challenges. TIA is excited to make available and launch its new Advantage Program to help you navigate these challenges successfully.
We now have available an Excess Auto and General Liability Insurance Program through McGriff, Seibels & Williams, exclusive retailer for the distribution of TripExcess.com/TIA. This program is revolutionary and was built and designed for 3PL's and their customers by enabling direct access to obtain Excess Liability insurance on a transactional basis tied to a specific Bill of Lading (required). 3PLs can purchase coverage directly with electronic acknowledgement forwarded to the Motor Carrier of the applied coverage on their behalf.
Through this program, 3PLs can purchase $1,000,000 in Excess Liability over the Auto Liability and General Liability of the warranted carrier maintaining a required primary limit of $1,000,000 in Auto and General Liability coverage. The cost per transaction varies on distance and ranges from $50 to $125 + applicable taxes & fees. Quoting is free, easy and without a wait for approval. For specific pricing from any city to city, go to www.TripExcess.com/TIA.
Open motor carrier capacity for your customers requiring a $2,000,000 Liability limit while also insulating your exposures with TripExcess.com/TIA.
Check out this short video and see how Simple, Affordable and Easy this is! Click Here
The Member Resource Library is a collection of guidelines and frameworks, contracts, legal cases, and other resources to provide TIA Members with a knowledge bank for 3PL success.

You must be logged into the TIA website to access this library. Contact a member of TIA staff at
703.299.5700 if you need assistance.
TIA member-benefit webinars are all recorded and available to members at any time on the TIA website. Previous webinars are located in the Member Resource Library under the TIA Webinar Archives. Once logged in, members can find webinars dating back to February of 2018.
TIA's Chief Economist, Noël Perry, takes on the chance of a recession in 2020. After 11 years with no significant slowdowns, it may be hard to conceive of one. Noël takes us through the causes of recessions, the reasons why one is likely soon, and what happens to trucking and brokers when the economy slumps. He will finish by reminding us that recessions always end, being followed-up with good times. That makes recession an unexpectedly good time for those businesses that are ready for recovery.
2-3 PM EST
Wednesday, December 11, 2019
Presented by Noël Perry
2020 looks to be an uncertain year. Political unrest, a slowing economy, and a rapidly changing technology environment require, now more than ever, good planning. Join Joel McGinley in looking at the issues that will shape 2020 and the planning that will be required to properly navigate this uncertain year. Joel will cover the technology, talent and productivity strategies needed to navigate through 2020. During this three-day, one-hour per day webinar, Joel will cover:
Day 1: Technology strategies and the types of technology that are shaping the industry.
Day 2: How to deal with the talent shortage plaguing the industry and the economy as a whole.
Day 3: Business process automation and the plan needed to get more out of your business this year.
2-3 PM EST each day
Tuesday, January 7 - Thursday, January 9, 2020
Presented by Joel McGinley