Total Quality Logistics (TQL) will celebrate National Volunteer Week 2018 by participating in more than 60 volunteer projects, and is expanding the celebration from one week to two, April 14-29, to allow teams more time to give back. National Volunteer Week is an annual celebration in April celebrating volunteerism.
If you have news you would like to share with other TIA members, send it to us and we'll place it in the next issue of Logistics Weekly.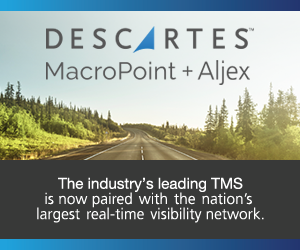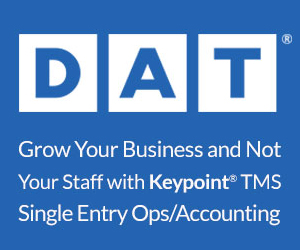 A record breaking crowd of TIA members has assembled for the 2018 TIA Capital Ideas Conference & Exhibition, held April 8-11 in Palm Desert CA. You can follow the action on TIA's Twitter feed.
If you couldn't make it this year, please plan on joining TIA at the 2019 Capital Ideas Conference, April 10-13, 2019 at the Loews Royal Pacific Resort in Orlando, FL.
The 2018 TIA 3PL Policy Forum is rapidly approaching! It's the most effective way for you to increase awareness and educate members of Congress and their staffs on the issues that affect your industry and your business.
From June 5-6, 2018, you can:
• Experience two days of high-level briefings, meetings with decision makers in Congress, and exclusive dinners with industry leaders
• Walk the halls of Congress advocating on behalf of your business and your industry
• Build a personal relationship with your elected officials
• Gain the maximum value from your TIA membership
• Enjoy a private tour and memorable dinner on the grounds of Mt. Vernon, home of President George Washington
TIA has reserved a limited number of hotel rooms at the Washington Court Hotel on Capitol Hill; the cutoff date to reserve a room is May 5, 2018.
Don't wait. Register to attend and reserve your hotel room today.
3PL Technovations is a new meeting laser-focused on the rapid changes in technology affecting the 3PL industry. This highly-energized event will feature rapid presentations by technology providers discussing the latest industry trends and issues as well as presentations and information sessions led by thought leaders. 3PL Technovations is designed to keep leading 3PLs operating at the top of your game.
November 6-7, 2018
JW Marriott Starr Pass
Tucson, Arizona
For more information and to register, visit the 3PL Technovations site.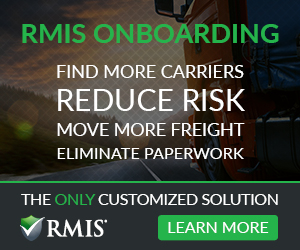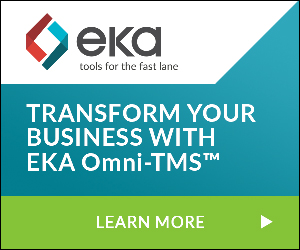 In recognition and appreciation of loyal membership, TIA presented 11 Longevity Awards to members for their continuous membership in TIA since 1988:
Beth Carroll and The Prosperio Group are collecting data for the 2017 Compensation Survey. Participants who provide their compensation data receive a copy of the survey free of charge.
April 29-May 1, 2018: Orlando, FL - NASSTRAC Shippers Conference & Transportation Expo
April 29-May 2, 2018: Rancho Mirage, CA - NCBFAA Annual Conference
May 6-8, 2018: Palm Springs, CA - CNS/IATA Partnership Conference
May 5-9, 2018: Charlotte, NC - Warehousing Education and Research Council Conference 2018
May 23-24, 2018: Atlanta, GA - Blockchain In Trucking Transparency18
June 5-6, 2018: Washington, D.C. - TIA 2018 3PL Policy Forum
Nov. 6-7, 2018: Tucson, AZ - 3PL Technovations
In a thriving 3PL industry, it's critical that companies learn how to attract the best talent and encourage them to flourish.
Joel McGinley, Managing Director with TranStrategy Partners, Inc., presents this webinar that will focus on designing the right framework and process to promote the vision, message and brand of your organization to customers, carriers and future team members.
Register for the CTB Online Study Course that began on April 2. The course includes new updates and utilizes the 5th edition of the Foundations of Business text book.
Expand Your Knowledge of the 3PL Industry. Register Today for These Essential Courses:
TIA's innovative member-only video production service is designed to assist and enhance commercial outreach efforts. For as little as $700, you can have professionally-produced videos to complement your marketing strategy.
Are you taking advantage of the TIA Advantage program? As part of TIA's commitment to help its members grow and succeed, TIA has partnered with several companies to offer its members products and services at special savings including but not limited to: