These are strange times indeed! In the last thirty or forty days we've added new words and phrases like Coronavirus, COVID-19, self-quarantine, and social distance to our daily vocabularies. The country deemed our industry to be essential, thankfully, and, as we were certain we knew, we saw that our partners in this industry would also be there during times of great need.
Our April Theme for this eNewsletter is "Technology & Innovation," and our Industries and Support Members head the list on development and usage in both areas! With the very real challenges from COVID-19 to our families, communities and businesses, our ability to use technology and innovation to help weather this terrible storm comes even more into focus. Our TMRA Members know the importance of our industries and services to our economy and, importantly, never lose site of the human element to our policies and decisions.
Bamert Seed has unveiled its new state-of-the-art seed cleaner. Bamert Seed has been a leader in the native seed industry, since its inception in 1951. Carl Bamert, founder of Bamert Seed, engineered and crafted Bamert's first seed cleaner in the 1960s. Recently, his grandson and president of Bamert Seed, Brett Bamert, undertook the next iteration of technology.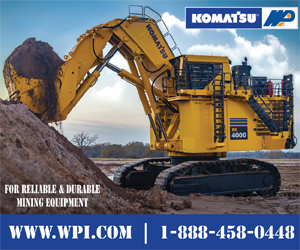 MSHA has received a high volume of questions regarding the Coronavirus/COVID-19 and both mine operator actions and MSHA actions in response. This information sheet provides practices for operators and miners to minimize the spread of Coronavirus/COVID-19 and actions MSHA is taking to do the same.
America is awakening to the danger of its heavy dependence on foreign sources of minerals and metals. Secretary of State Mike Pompeo recently warned that China and Russia are the primary suppliers of strategically important minerals for national defense and a wide variety of commercial products and said the problem is "absolutely critical."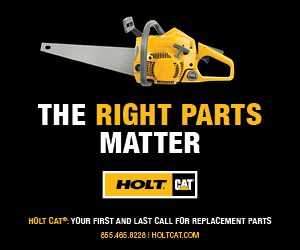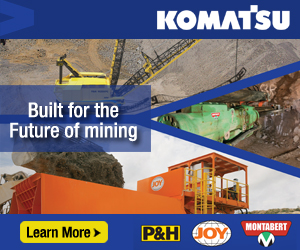 You can Sponsor A Teacher anytime during the year. This Sponsor A Teacher program gives all members/companies an opportunity to support TMRA's successful teacher education program. A contribution of $1,500 will sponsor one teacher for a workshop that covers teaching materials, meals, lodging, etc. This is your chance to promote our industry by sponsoring a teacher! To learn more, click below.
Safety Alert - Electro-Hydraulic Lifts
Damaged or defective welds on aerial lifts have caused several fatalities in the mining industry. A mechanic died while being lowered in an electro-hydraulic aerial lift. A weld splice fractured on a recently repaired arm of the lift, causing the arm to strike the victim in the head. The weld failed because of poor weld quality from an improper repair. A welder died while being lowered in an electro-hydraulic aerial lift when the lift arm catastrophically fractured at a critical weld connecting the arm support to its lift cylinder. Undetected cracks existed in the weld and the surrounding metal prior to failure.
METAL/NONMETAL MINE FATALITY
A miner was operating a front-end loader when the front-end loader's bucket contacted the ground, causing an abrupt stop that propelled the miner—who was not wearing a seat belt—into the windshield. He was transported to the hospital with head trauma injuries and developed complications while undergoing treatment. He died on January 8, 2020.
May 27-28, 2020

The Cascades Resort

Tyler, Texas
Mark your calendars for the TMRA Annual Meeting!

DATE: Oct. 18-20, 2020

LOCATION: Horseshoe Bay Resort

*Look out for more details this summer!
We are always looking to share news that is relevant and timely for TMRA members. If you have a submission and would like more information on deadlines, the type of content we are looking for and how to submit an idea, please reach out to Senior Content Strategist at
rryals@naylor.com
!
As the owner of a business that is influenced by the mining economy, you have an interest in the issues that impact the industry. TMRA helps to keep members updated and informed. Please click below to learn more about the many benefits of being a TMRA member.