I used to dread when it was my turn to share what I was thankful for as everyone took turns sharing around the dinner table on Thanksgiving Day as a child. Much has changed since then, including my disposition toward some traditions that I thought were trivial. Over the years I've learned that there are many things to be thankful for, but some of the most important things are our relationships. Good and meaningful relationships with our families, friends, colleagues and communities can be invaluable.
Our theme for this eNewsletter is "Being Thankful." While this has a different meaning for each of us, what I wanted to do was step back and think about what it means to me. I hope you'll take this opportunity to do the same during this Thanksgiving Season. For me "being thankful" comes naturally as I'm, as you might have guessed by now, a bit of an optimist.
The TMRA Annual Meeting; it's where you go to renew old acquaintances and make new ones. After a couple of up-and-down years in attendance, we were expecting the same for 2018, but our members did not disappoint us. We had a total of 223 members, spouses, guests and speakers attend to help make 2018 another successful meeting. How did we accomplish this?
The auction at TMRA's 2018 Annual meeting raised over $280,000 to support TMRA's Teacher Workshops and other Outreach initiatives including focused Social Media on Facebook and Twitter. We couldn't do this without the continued support of the TMRA membership – Owner/Operators and Support Members alike.
On Oct. 31, Luminant Kosse Mine hosted DOI, OSM and RRC guests who had attended the TMRA Annual Meeting. They discussed Luminant's mining and reclamation operations as a whole and the Kosse Mine's safety record, operations and reclamation progress, as well as the anticipated expansion of the Bremond Mine. The weather cooperated so that participants were able to spend a good deal of time in the field.


Pictured left to right: Chris Caffey (Luminant - Kosse Mine – Fuel Delivery Manager), Mance Zachary (Vistra Energy - Director of Government Affairs), Sid Stroud (Luminant – Director Environmental Mining) , Jeff Mason (Luminant - Kosse Mine Director), Bill Joseph (OSM Tulsa Field Office Director), Travis Wootton (RRC SMRD Assistant Director), Joe Balash (Assistant Secretary, Land and Minerals Management, US Dept of Interior), Denny Kingsley (RRC SMRD Director).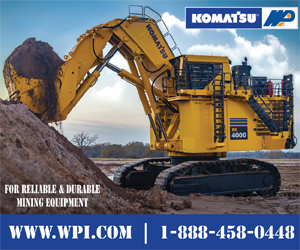 Even with the Paris climate accords signed in late-2015, global coal demand in 2017 rose for the first time in two years, as reported by the Paris-based International Energy Agency during its annual World Energy Outlook release week.
Cheryl Allison has been in education for 33 years. She taught 8th grade science from 1986-2012. In 2012, she began her career as a Secondary Science Specialist at Region 8 Education Service Center located in Pittsburg, Texas. Her current position is to provide teacher support and professional development opportunities for science teachers in grades 6-12. Region 8 ESC serves 46 mostly rural school districts in Northeast Texas.
You can Sponsor A Teacher anytime during the year. This Sponsor A Teacher program gives all members/companies an opportunity to support TMRA's successful teacher education program. A contribution of $1,500 will sponsor one teacher for a workshop that covers teaching materials, meals, lodging, etc. This is your chance to promote our industry by sponsoring a teacher! To learn more, click below.
Komatsu Mining Corp. has been named one of America's Safest Companies by EHS Today, the magazine for environment, health and safety leaders. As one of 13 honorees nationwide, Komatsu was chosen for its dedication to the safety and health of its employees and customers.
These two big states are alike in many key respects, even while being very different in others. Both states are large in land area and population, blessed with abundant natural resources, and diverse. They also have a widely divergent governance. California has high taxes (with the nation's highest individual income tax bracket), heavy regulations, and a burdensome lawsuit climate.
Following in the footsteps of tech firms like Amazon and Google, US mineralogists and scientists are experimenting with machine learning and big data to discover new, potentially lucrative mineral deposits. Heidi Vella speaks to the experts from the Deep Carbon Observatory to ask how their research might one day transform mineral exploration.
Australian iron ore company Fortescue Metals Group has reached a non-binding agreement with technology firm Aurora Labs to explore the possible use of the latter's 3D printing technology in the mining industry.
On Oct. 31, NMA filed extensive comments in support of the EPA's recently proposed Clean Power Plan (CPP) replacement rule entitled, the "Affordable Clean Energy" (ACE) rule. Learn more about this important change below.
The U.S. Environmental Protection Agency (EPA) formally withdrew the proposed rulemaking for uranium and thorium mill tailings, which would have tightened regulations for the industry. The EPA states that this action underscores the EPA's belief that existing regulatory structures are sufficient at this time to ensure the protection of human health and the environment at current uranium in-situ recovery (ISR) activities. Read from from the EPA below.
We are always looking to share news that is relevant and timely for TMRA members. If you have a submission and would like more information on deadlines, the type of content we are looking for and how to submit an idea, please reach out to Senior Content Strategist at rryals@naylor.com!
As the owner of a business that is influenced by the mining economy, you have an interest in the issues that impact the industry. TMRA helps to keep members updated and informed. Please click below to learn more about the many benefits of being a TMRA member.