Service is fundamental in mining; it occurs throughout the industry on a personal as well as a corporate level. It is seldom highlighted and often forgotten but if you look closely, the evidence of a culture of service is overwhelming.
While I'm sure our TMRA Members know the answer, "What's Service Got to Do With It" as it relates to our Members, their Companies, Operations, and TMRA? The answer, really, is everything. TMRA is here, as an Association, to inform, educate and advocate FOR our Members. Our Goal and Mission includes providing these services to our Members. In addition, as you'll see from one of our contributed articles, an important service we provide because of, and with the support of, our Members is Education and Outreach.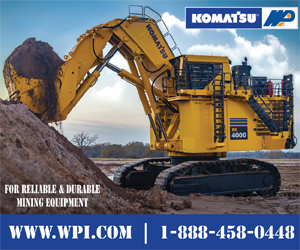 Started in 1981 Construction Equipment Company (CEC) has been a leader in the manufacturing of heavy equipment, specializing in high-quality rock crushing, screening, and conveyor systems for quarry, mining, and recycling operations serving customers directly worldwide.
Synagro, one of the country's largest composters, produces and markets AllGro Compost. AllGro is a nutrient-rich source of organic matter that contains both macro and micro nutrients. AllGro is registered with the State as a Commercial Fertilizer. AllGro is used to restore land disturbed by mining and highway construction to establish vegetation, enhance agriculture production, and for erosion control. When used with sound agronomic principles, AllGro provides both immediate and long lasting benefits.
There is still time to attend the TMRA Annual Meeting. Online registration deadlines have now passed. If you are still interested in attending our Annual Meeting at Hyatt Lost Pines, please contact Cathy Pierce at cathy.pierce@tmra.com or 903-238-6624. Mention that you saw this e-newsletter announcement and your late fee will be waived!
You can Sponsor A Teacher anytime during the year. This Sponsor A Teacher program gives all members/companies an opportunity to support TMRA's successful teacher education program. A contribution of $1,500 will sponsor one teacher for a workshop that covers teaching materials, meals, lodging, etc. This is your chance to promote our industry by sponsoring a teacher! To learn more, click below.
On Oct. 1, 2018, the Mine Safety and Health Administration (MSHA) will begin actively enforcing the new Workplace Examinations Rule requirements that technically went into effect on June 2. The National Stone, Sand & Gravel Association (NSSGA) reports that there are some key differences between the old rule and the new rule. Additional information, including FAQs and sample templates for examinations, can be found by clicking below.
Clean air. Clean water. Regulatory relief. These were the three goals President Trump set for Andrew Wheeler, acting administrator of the Environmental Protection Agency (EPA), when he called him to asked Wheeler to take the lead at the agency.
The Mine Safety and Health Administration (MSHA), part of the US Department of Labor, has awarded grants worth $10.5m to safety initiatives across the US. In total, the funding will cover 46 US states, the Navajo Nation, Guam and the Northern Mariana Islands.
The National Mining Association's (NMA) Sentinels of Safety Award recognized 20 large and small mining operations (coal and mineral/metal) in 10 categories for recording the most hours in a calendar year (4,000 minimum) without a single lost-time injury in 2017. The prestigious award was initiated in 1925 by then Secretary Herbert Hoover.
Texas Mining and Reclamation Association offers yearly workshops to Texas teachers free of charge. These workshops come at no cost to the educator, and professional development credit is offered to participants for the time they donate during summer break. Participants come from all reaches of the state and range from K-12 educators of different disciplines and experience levels. These workshops are presented at several different types of mining facilities in Texas. The workshops I attended were a coal workshop at Sabine Mine, an Industrial Minerals workshop in Central Texas near Austin, and a uranium workshop based in Corpus Christi, TX this past summer.
Helmets can become far more than merely a piece of safety equipment – with the likes of connected cameras, augmented reality apps, sensors to detect dangerous gases or record heat levels, accelerometers, voice-to-text microphones, and collision-detection to alert miners of any potential threats. Modern, smart helmets represent a hands-free way for miners to improve the way in which they work. The humble helmet sits at the centre of such innovations.
The NIOSH Mining Program, in conjunction with the National Mining Association; the National Stone, Sand and Gravel Association; and the Industrial Minerals Association–North America, has recognized the efforts of four organizations for developing new tools and systems or using existing technology in new ways.
DATE: Oct. 28-30

TIME: 6 am on Oct. 28 to 11:45 pm on Oct. 30

LOCATION: Hyatt Regency Lost Pines Resort and Spa

575 Lost Pines Road

Lost Pines, TX 78602
We are always looking to share news that is relevant and timely for TMRA members. If you have a submission and would like more information on deadlines, the type of content we are looking for and how to submit an idea, please reach out to Senior Content Strategist at rryals@naylor.com!
As the owner of a business that is influenced by the mining economy, you have an interest in the issues that impact the industry. TMRA helps to keep members updated and informed. Please click below to learn more about the many benefits of being a TMRA member.