One of the Board's strategic objectives this year is to actively develop and build upon strategic alliances with similar organizations in the New York metro region. Thanks to an invitation from our friends at
Kalahari Resort
, I attended Education Day, sponsored by the
New York Chapter of PCMA
.
What do NYSAE's ExecConnect and Executive Women in Nonprofits (EWIN) Engagement Group have in common? Their formats are similar - facilitated peer groups, CEOs and other C-suite executives share their unique challenges and solutions. September's EWIN Engagement Group topic, facilitated by long-time member Linda Ferm, CAE, was "What keeps you up at night?"
NYSAE members pay preferred member rates for in-person programs and receptions at convenient locations around Manhattan, as well as webinars, while boosting their knowledge and catching up with new and old colleagues. Some programs are even FREE for members; check individual listings for pricing. Attendees also earn CAE credits from many programs; look for this notation in the program write-up.
Q: We're on a calendar year, but it's already November and we're projecting below budget on a number of revenue items. Any advice for a last minute push for revenue?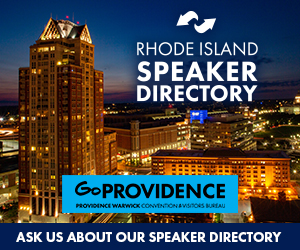 ASAE invites all NYSAE members to take their association to new heights at the ASAE Great Ideas Conference in 2020. Held in Salt Lake City, this three-day conference takes you on a journey with association leaders and challenges you to embrace change. By collaborating alongside leaders like you, you'll learn how to advance new ideas and drive innovation at your association. Join ASAE March 1-3, 2020 and take advantage of the unique learning formats and networking opportunities at #ASAEideas20 including:
Discover how a positive approach to mind, body, and education can help you embrace change. Visit models of innovation and dialogue with experts that will inspire you to make impactful change. Use the new skills and networks you build to achieve your organizational goals. Don't wait! NYSAE members can save up to $200 when you register by December 6.
We would like to recognize and congratulate members who have hit the NYSAE 15th Anniversary Milestone:
Additionally, the organizational members below have also hit their 15th anniversary milestone with NYSAE:
American Pet Products Association
New York State Society of CPA's
Nov. 14, 8:30 – 10:00 AM | NYSAE/Kellen Headquarters | 355 Lexington Ave, Floor 15 (between 40th and 41st St.)
As an association executive you know that your Association's brand must resonate with your members. During this entertaining, informative and thought-provoking talk, hear from Ethan Chazin, organizational culture transformation coach, why rebranding your Association is a critical survival strategy for re-connecting with your members, partners, Government agencies...all stakeholders who engage with your Association. Rebranding begins with developing a compelling and aspirational Vision statement with an actionable Mission statement, and includes telling a story around your Association's history. Further, successfully re-branding your Association demands that your leadership team address eight fundamental questions about your future existence.
December 4th | Millennium Times Square New York, 145 West 44th Street between 6th & 7th Avenue
It's hard to believe that the holiday season is almost upon us, and what better way to kick off than with friends and colleagues at the NYSAE Holiday Party. Join your friends and make new ones as we unwind from a long year with an evening of fun and celebration.
Dec. 6 8:30 – 10:00 AM | Risk and Insurance Management Society, Inc. (RIMS) 1407 Broadway (between 38th & 39th St.) 29th Floor
In a world where diversity, equity and inclusion initiatives abound, and the champions of this work are hot commodities, the question remains: have we truly made room for diversity? Or have we reduced DEI work to demographics, sound bites and new hires? The path to true diversity is to ensure that this work is part of the 'DNA' of every company, across every industry—where diversity of thought and perspective are pursued as aggressively as the more visible types of diversity. The health and success of our organizations are dependent upon broader and more sustainable strategies. Through thought-provoking concepts and candid conversation, this session will help to equip us and our organizations with strategies which actually move the needle.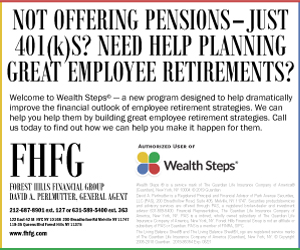 NYSAE thanks all the organizations below who have chosen to support our valuable programs and benefits through Organizational Membership. We appreciate their ongoing commitment and participation.
For more information on organizational memberships, please see here.