Dear NYSAE Members and Potential Members:
Time is so precious to all of us as we balance work and life commitments that we have to be judicious about how we spend it. So when I was asked to join NYSAE many years ago I asked myself …what's in it for me?
In an effort to improve engagement with young professionals and students, NYSAE has cultivated a new relationship with
Columbia University SPS
. NYSAE has invited students to join for relevant programming. In addition, Columbia will be a resource for NYSAE member organizations seeking talent for internships, PT or FT positions.
By Greg Schultz, CAE, Executive Vice President of
Kellen
Do you buy things on sale that you wouldn't have bought at regular price? I have long been skeptical about the long-term wisdom and return on new member discounts. Is a modest discount a motivator to join if the value is not there at full price? Will those who received a discount rejoin at the full rate? Does discounting membership damage the association brand for members who previously joined at full price or in the market?
Question: We're a small membership based association. My Executive Committee just asked me to put out an RFP for an audit. They are perfectly happy with the firm we've been using, the pricing, etc. but they believe its best practice to do this every 3 years. My feeling is, if we're happy with the firm, why do it? Or why make another firm respond if we're just going through the motions? Plus, they're going to make the current firm respond. What could I say to my Board?
After more than 10 years attending this fantastic program and being involved on different levels it is my honor and pleasure to Co-Chair the
2020 Meet NY
event. It has grown to be the largest hosted buyer event in the Northeast known for connecting the best of the association industry to hotels, service providers and destination experts like myself. As a member of the convention development team for the New York City Convention and Visitors Bureau I personally look forward to connecting with many existing and new clients during the event.
This year, our committee is working diligently to create one of the most exciting and innovative educational programs yet. If you haven't registered yet, I encourage you to do so today. I look forward to seeing you on February 26th at
Meet NY
!
Establishing itself as a MUST attend event for the NY Association segment, I am thrilled for the opportunity to co-chair the
2020 Meet NY
Program being hosted once again at the fabulous NY Marriott Marquis. I look forward to this annually for the chance to bring together key players in our industry while also providing relevant education, valuable networking opportunities and the chance to catch a hit Broadway Show. We are excited to welcome new and old friends and to deliver hopefully another exceptional experience!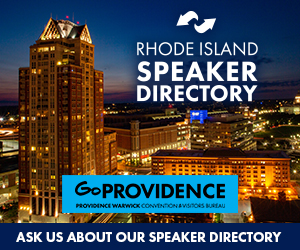 We would like to welcome our newest members who have joined us from the New York State Society of CPA's: Onyi Atanmo, Elaine Brooks, Ellen Clark, Kelly Colvin, Lelia Dickenson, Antoine Fletcher, Xiomara Fox, Emily Frizzell, Brandon Hewlett, Kenan Mammadli, Cindy Mercer, Patrick Payano, Candace Reynolds, Jovan Richards, Timothy Twofoot Boulette and Sharon Vasquez
We'd also like to welcome Tracey Megee, Philadelphia CVB and Jonathan Schick, Goal Consulting Group.
For more information on membership, please click here.
Oct. 21, 4 – 5:30 PM | Vanderbilt Suites, Metlife Building, 200 Park Ave.
A major trend across all associations is the increased need for non-dues revenue. Sponsorships, conferences, educational programs, certifications, associations are looking into every angle to embrace new avenues of revenue, while at the same time looking to strike the right deal with hospitality partners, corporations and vendors to build strategic alliances. How you ASK can determine whether you just make budget or whether you're calling in the Brinks trucks.
Member Price: $35 / Nonmember Price: $ 65 / NextGen: $20 / Students: $10
Nov. 14, 8:30 – 10:00 AM | NYSAE/Kellen Headquarters | 355 Lexington Ave, Floor 15 (between 40th and 41st St.)
As an association executive you know that your Association's brand must resonate with your members. During this entertaining, informative and thought-provoking talk, hear from Ethan Chazin, organizational culture transformation coach, why rebranding your Association is a critical survival strategy for re-connecting with your members, partners, Government agencies...all stakeholders who engage with your Association. Rebranding begins with developing a compelling and aspirational Vision statement with an actionable Mission statement, and includes telling a story around your Association's history. Further, successfully re-branding your Association demands that your leadership team address eight fundamental questions about your future existence.
Member Price: $35 / Student: $10/ NextGen: $20 Nonmember Price: $65
December 4th | Intercontinental New York Times Square, 300 West 44th Street
Get into the holiday spirit and mark your calendar's for NYSAE's Holiday Party! The event will take place at the Intercontinental on December 4th. Stay tuned for more information.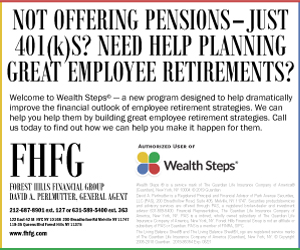 NYSAE thanks all the organizations below who have chosen to support our valuable programs and benefits through Organizational Membership. We appreciate their ongoing commitment and participation.
For more information on organizational memberships, please see here.