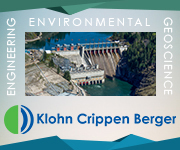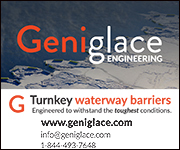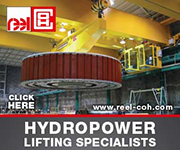 The Dam Safety Committee (DSC) is currently reviewing the Canadian Dam Association's current (2013) version of the "Dam Safety Recommendations" and the various related technical bulletins, several of which date back to 2007. We are keen to find an effective way to communicate with CDA members to gather their views on the usefulness of the "Recommendations" in their professional lives and how they contribute to our collective efforts to protect the public from the adverse effects of dams. To this end, the DSC has developed a questionnaire to collect comments in a structured manner, which will facilitate the compilation of responses. This questionnaire should not be seen as a test of your professional knowledge and practices, but rather as an assessment of the adequacy of the "Recommendations" to provide the basic information and to propose a process to accomplish the various tasks associated with dam safety. To learn more and to complete the survey, we invite you to access

https://cda.ca/publications/documents-for-member-comment.

Please note that this survey is open to members only. When you click on the link above, you will need to enter your credentials.

Le comité de la sécurité des barrages (CSB) se penche sur la version actuelle (2013) des « Recommandations de sécurité des barrages » de l'Association canadienne des barrages et sur les divers bulletins techniques qui s'y rapportent, dont plusieurs remontent à 2007. Nous sommes désireux de trouver une manière efficace de communiquer avec les membres de l'ACB afin de recueillir leur opinion sur l'utilité des Recommandations dans leur vie professionnelle et comment celles-ci contribuent à nos efforts collectifs pour protéger le public contre les effets indésirables que pourraient avoir les barrages. À cette fin, le CSB a développé un questionnaire pour recueillir les commentaires de manière structurée, ce qui facilitera la compilation des réponses. Ce questionnaire ne doit pas être considéré comme un examen de vos connaissances et pratiques professionnelles, mais plutôt comme une évaluation de l'adéquation des Recommandations à fournir les informations de base et à proposer un processus permettant d'accomplir les diverses tâches associées à la sécurité des barrages. Pour en apprendre davantage et pour répondre au sondage, nous vous invitons à accéder à

https://cda.ca/publications/documents-for-member-comment

(le sondage en français sera disponible bientôt).

Veuillez prendre note que ce sondage est ouvert aux membres uniquement. Quand vous cliquerez sur le lien ci-dessus, vous devrez entrer vos identifiants.
Want to learn more about the Francophone Committee? Come out to our next meeting on Tuesday, December 14, 2021 from 12:00-1:00 PM ET.

In particular, we will be discussing upcoming committee activities: webinars, university ambassadors, and regional representatives in the provinces and territories.

If you are interested in participating or getting involved, please contact

louis-philippe.grimard@snclavalin.com

. Thank you! (NB: Francophone Committee meetings take place in French only.)

Vous voulez en apprendre davantage sur le comité francophone? Venez assister à notre prochaine rencontre mardi le 14 décembre de 12h00 à 13h00 (HE).

Nous discuterons notamment des prochaines activités du comité : webinaires, ambassadeurs dans les universités, représentants régionaux dans les provinces et territoires.
The Dam Safety Committee (DSC) has posted the draft version of the Design and Construction Considerations Technical Bulletin for comments by members.

This document is a description of the process of dam design and construction, together with pointers as to where problems may arise, and suggestions on avoiding them. It is intended to apply both to new dam construction and rehabilitation projects, because society demands that any new construction or rehabilitation of older structures be designed and executed to the best of current knowledge and
practice.

Thank you for your support and time in reviewing this bulletin.

Le comité de la sécurité des barrages (CSB) a mis à la disposition des membres une ébauche du bulletin technique intitulé « Considérations liées à la conception et à la construction » aux fins de commentaires.

Ce document décrit le processus de conception et de construction des barrages, donne des indications sur les problèmes qui pourraient survenir et des suggestions pour les éviter. Il est conçu de manière à s'appliquer aussi bien à la construction de nouveaux barrages qu'aux projets de réfection, car la société demande que toute nouvelle construction ou réfection de structures existantes soit conçue et mise en œuvre sur la base des connaissances et des pratiques les plus actuelles.

Merci de votre temps et de votre soutien pour la revue de ce bulletin.
CDA's new website uses third-party cookies to allow members to access the members only benefits site-wide and with partners (e.g., desLibris for our viewable technical document repository) with a single sign-in. The third party is our database partner. Neither we nor they use cookies for any other purpose.

If you work in a highly secure environment, you may find that third-party cookies are blocked and you can't use the site. In this article, we'll show you how to fix this.

Le nouveau site Web de l'ACB se sert de témoins ou « cookies » de tiers afin de permettre aux membres d'accéder aux avantages qui leur sont réservés sur le site et chez les partenaires (p. ex., desLibris pour la consultation du répertoire de documents techniques) par un processus d'authentification unique. Le tiers est notre partenaire de bases de données. Ni lui ni nous n'utilisons les témoins à d'autres fins.

Si vous travaillez dans un environnement hautement sécurisé, il se peut que les témoins (ou « cookies ») soient bloqués et que cela vous empêche d'utiliser le site. Dans cet article, nous vous montrons comment régler ce problème.
Did you know? Your CDA membership comes with benefits. Don't miss out!

Access to CDA's online library of guidance documents – FREE for members!
Access to most ICOLD Bulletins – FREE for CDA members!
Access to CDA Conference proceedings from 1986 to the present.
Access to ICOLD Congress 2019 proceedings.
CDA's quarterly magazine (both print and electronic), including technical articles.

To get started, log into the CDA website and then "Publications"! These member benefits are available to all CDA members, whether you are an Individual member or if you're the principal contact for a Sustaining or Corporate membership. Regardless of the membership level, these benefits are available to the individual CDA member.

Since members often renew when registering for the October conference, please verify that your membership is still current. If you can't log in, there's a good chance that your membership has expired. Contact membership@cda.ca to renew it.

Le saviez-vous? Votre adhésion à l'ACB vous permet de bénéficier d'avantages. Profitez-en !

Accès au répertoire en ligne des documents d'orientation de l'ACB ; – GRATUIT pour les membres !
Accès à la plupart des bulletins de la CIGB ; – GRATUIT pour les membres de l'ACB !
Accès aux comptes rendus des congrès de l'ACB de 1986 à aujourd'hui.
Accès aux comptes rendus de la conférence de 2019 de la CIGB.
Magazine trimestriel de l'ACB (versions papier et électronique), y compris des articles techniques.

Pour commencer, connectez-vous à votre compte de l'ACB, puis cliquez sur « Publications » ! Ces avantages sont offerts à tous les membres de l'ACB, que leur adhésion soit à titre individuel ou si on est la personne-ressource d'une société membre donatrice ou d'un membre corporatif. Tous les membres individuels de l'ACB peuvent profiter de ces avantages, quel que soit leur type d'adhésion.

Puisque les membres renouvellent souvent leur adhésion lorsqu'ils s'inscrivent au congrès tenu en octobre, veuillez vérifier si votre adhésion est toujours en vigueur. Si vous n'êtes pas en mesure de vous connecter, votre adhésion est probablement échue. Envoyez un message à adhesion@cda.ca pour la renouveler.
In this issue:

British Columbia

Québec

Ontario

British Columbia

The B.C. Auditor General released a September 14, 2021 Report: Oversight of Dam Safety in British Columbia. The audit examined whether the Ministry of Forests, Lands, Natural Resource Operations and Rural Development has effectively overseen the safety of dams in B.C. The Report covers the Ministry's oversight of the safety of 1,900 regulated dams. Dams that are being built, such as Site C, are not included in the audit.

The Report is available at the following web link:

Dans ce numéro:

Colombie-Britannique

Québec

Ontario

Colombie-Britannique

Le Vérificateur général de la Colombie-Britannique a publié le 14 septembre 2021 un rapport intitulé Oversight of Dam Safety in British Columbia. L'audit visait à déterminer si le ministère des Forêts, des Terres, de l'Exploitation des ressources naturelles et du Développement rural avait supervisé efficacement la sécurité des barrages en Colombie-Britannique. Le rapport porte sur la surveillance exercée par le ministère sur la sécurité de 1 900 barrages réglementés. Les barrages en cours de construction, comme celui du site C, n'étaient pas visés par l'audit.

Le rapport peut être consulté sur le Web à l'adresse suivante :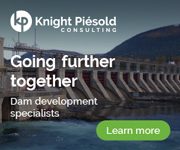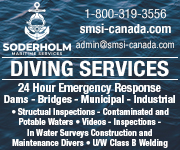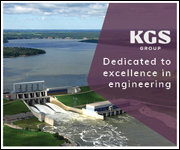 The Independent Power Producer's Association of Nepal (IPPAN) has requested that CDA organise a series of presentations by Canadian consultants, equipment and instrumentation suppliers, and contractors to share their experience and service offerings with IPPAN members. IPPAN members develop, own, and operate small- to medium-sized hydropower projects. If you are interested in participating in this series of meetings scheduled for early in the new year, please contact

ibd@cda.ca

.

L'Association des producteurs d'énergie indépendants du Népal (IPPAN) a demandé à l'ACB d'organiser des présentations de consultants, de fournisseurs d'équipement et d'instrumentation et d'entrepreneurs canadiens pour qu'ils fassent part de leur expérience et de leur offre de services aux membres de l'IPPAN. Ceux-ci développent, possèdent et exploitent des projets hydroélectriques de petite et moyenne taille. Si vous souhaitez participer à cette série de réunions, prévues au début de la nouvelle année, veuillez nous faire parvenir un courriel à l'adresse suivante :

ibd@cda.ca

.
Are you looking for a job in the Dam Industry? Did you know that there is a Careers section on the CDA website?

Visit it today

to view currently available opportunities.

Cherchez-vous un emploi dans le secteur des barrages? Saviez-vous qu'il y a une section

« Carrières » sur le site web de l'ACB?

Visitez-la dès aujourd'hui

pour voir les affichages de postes actuellement disponibles.
Technical sessions will consider past performance and historical design criteria of aging infrastructure while focusing on environmental, social, economic and technological changes as well as evolving expectations of regulatory regimes related to the construction and operation of dams.

Important Dates
January 28, 2022 – Abstracts due for papers
March 1, 2022 – Paper acceptance notification
April 30, 2022 – Draft paper due
May 31, 2022 – Final paper due
October 17-19, 2022 (St. Johns Nfld) – CDA Conference 2022

Les séances techniques porteront sur les anciens critères de conception et de performance des infrastructures vieillissantes, sur les changements environnementaux, sociaux, économiques et technologiques touchant la construction et l'exploitation des barrages ainsi que sur l'évolution des attentes des cadres de réglementation à cet égard.

Dates à retenir
28 janvier 2022 – Date limite pour les résumés d'articles
1er mars 2022 – Avis aux auteurs retenus
30 avril 2022 – Date limite pour les articles complets
31 mai 2022 – Date limite pour les articles définitifs
17 au 19 octobre 2022 (St. John's, T.-N.-L.) – Congrès 2022 de l'ACB