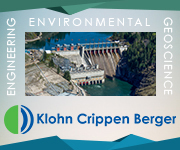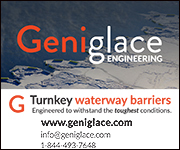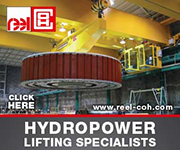 | | | |
| --- | --- | --- |
| We're pleased to announce that our new website has launched – we hope you're pleased with the result. | | Nous sommes heureux de vous annoncer que notre nouveau site Web a été lancé. Nous espérons que les résultats vous plaisent. |
Nominations for this year's open Board positions closes in one week on Tuesday, August 17th.

The nomination form, to be signed by two nominators plus the nominee, is available on the

CDA website

.

Les mises en candidature pour les postes ouverts cette année au Conseil d'administration de l'ACB se termine dans une semaine, le mardi 17 août.

Le formulaire de mise en candidature, qui doit être signé par deux proposeurs (personnes qui font la mise en candidature) et par le candidat ou la candidate, est disponible

sur le site web

de l'ACB.
As an

Individual

member, the renewal deadline to retain access to CDA member benefits was July 1st -

renew today!

If you have already renewed, thank you.

En tant que

membre individuel

, la date limite de renouvellement pour conserver les avantages liés à l'adhésion à l'ACB était le 1er juillet. Renouvelez votre adhésion

dès aujourd'hui

! Si vous l'avez déjà renouvelée, l'ACB vous en remercie.
| | | |
| --- | --- | --- |
| We want you to stay in-the-know and up-to-date with all of our exciting events, announcements, and other membership opportunities, and that means you need to be able to receive our emails! | | Nous voulons que vous demeuriez au courant de tous nos grands événements, annonces et autres possibilités d'adhésion, et cela signifie que vous devez être en mesure de recevoir nos courriels! |
The 2021 Annual General Meeting of the Canadian Dam Association will be held virtually during the 2021 CDA virtual conference on Monday, October 25, 2021 starting at 3 pm ET (2 pm CT, 1 pm MT, 12 noon PT, 4 pm AT, 4:30 pm NT).

The agenda and reports will be available in advance on the CDA website,

www.cda.ca

.

L'assemblée générale annuelle 2021 de l'Association canadienne des barrages se tiendra de façon virtuelle lundi, le 25 octobre 2021 à 15 Heure de l'Est (14 Heure centrale, 13 Heure de la montagne, 12 Heure du Pacifique, 16 Heure de l'Atlantique, 16 h 30 Heure de Terre-Neuve). L'ordre du jour et les rapports seront disponibles à l'avance sur le site Web de l'ACB, à

www.cda.ca

.
Attention CDA members! Please note that the ICOLD password has changed.

In late July, the password changed for CDA members to access ICOLD bulletins, etc.

The password will continue to be published once you log in as a CDA member.

Attention, tous les membres de l'ACB! Veuillez noter que le mot de passe pour la CIGB a changé.

A la fin de juillet, le mot de passe pour l'accès aux bulletins de la CIGB, etc. a changé.

Le mot de passe continuera d'apparaître une fois que vous vous connectez comme membre.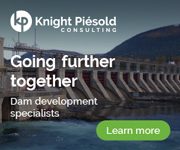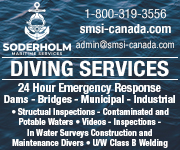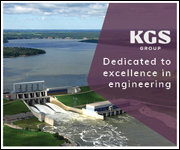 | | | |
| --- | --- | --- |
| Seismic stability of slopes across the Lower Mainland BC is investigated using the probabilistic solution of the Newmark sliding block analogy. Different seismicity sources in the region and the latest updates in sliding displacement prediction models are considered to present the probabilistic solution for the displacement of slopes from west to east of the Lower Mainland. Displacement seismic hazard curves are output from the probabilistic evaluation of the problem, which is presented and evaluated for a 2% probability of exceedance in 50 years hazard level based on the National Building of Canada. | | La méthode probabiliste de l'analogie du bloc coulissant de Newmark est utilisée pour l'analyse de la stabilité sismique des pentes dans les basses-terres continentales de la Colombie-Britannique. Les différentes sources sismiques de la région et les dernières mises à jour des modèles de prévision des déplacements offrent une solution probabiliste pour les déplacements des pentes d'est en ouest des basses-terres continentales. Les courbes d'aléas sismiques des déplacements sont le résultat de l'évaluation probabiliste du problème, qui est présenté et évalué pour un niveau de risque avec une probabilité de dépassement de 2% sur 50 ans, selon le Code national du bâtiment du Canada. |
October 25 – 28, 2021 Registration now open!

At CDA's Virtual Conference there is an opportunity to connect with leading practitioners around the globe. The conference is tailored towards professionals and dam owners who are active in the analysis, design, construction, inspection, or operation of dams.

Meilleur rapport qualité-prix du congrès!

350 $ pour 4 jours de contenu

Le congrès virtuel de l'ACB offre la possibilité d'entrer en contact avec d'éminents praticiens du monde entier. Le congrès s'adresse aux professionnels et aux propriétaires de barrages œuvrant dans les domaines de l'analyse, de la conception, de la construction, de l'inspection ou de l'exploitation des barrages.
October 17 – 19, 2022 will be the 2022 CDA Annual Conference and Exhibition.

More future conference dates:

2023: Winnipeg, MB October 23 – 25, 2023

2024: Ontario

Du 17 au 19 octobre 2022 sera la conférence et l'exposition annuelle 2022 de l'ACB

Autres dates futures de conférences :

2023 : Winnipeg, MB du 23 au 25 octobre 2023

2024: Ontario
The End of Summer Gathering is an opportunity for professionals working in the dam industry to meet and network with their industry peers.

This virtual event is held in Gather.town, a simple and innovative platform where virtual attendees can explore the event and interact with each other with live video, as they would in real life.

Le Rassemblement de fin d'été permettra aux professionnels de l'industrie du barrage de rencontrer leurs pairs et de tisser des liens avec eux.

Cet événement virtuel se déroulera sur Gather.town, une plateforme simple et innovante grâce à laquelle les participants virtuels peuvent visiter l'événement et interagir par vidéo en direct, comme ils le font dans la vraie vie!