I hope you all enjoyed Value Analysis Week and had an opportunity to celebrate all your accomplishments and savings goals this year. The AHVAP webinars we hosted shared some amazing perspectives and strategies to help you all in your day-to-day activities. I want to thank all our presenters for sharing their collective wisdom and expertise with our members. We also unveiled our five-year strategic plan, which your AHVAP Board of Directors collectively worked very hard on. This plan is innovative, progressive, and going to position AHVAP for sustained growth that meets your needs as well as your organizational and professional goals.
Human beings are social creatures, wired to connect and form bonds with others. Throughout history, belonging to a group or community has been a fundamental aspect of human life, providing a sense of identity, support, and purpose. In this modern age of technology and globalization, the value of belonging remains as essential as ever, serving as a cornerstone for building stronger communities and fostering personal growth. In this article, we delve into the profound importance of belonging, how it enriches our lives, and the positive impact it can have on both individuals and society.
How do you define courage? Can you strengthen your ability to be courageous? How do you picture someone who think of as courageous? Do you think of your actions and interactions as acts of courage?
What an incredible July for AHVAP! I hope everyone had a wonderful Value Analysis Week and celebrated the vital work you do every day. AHVAP had some exceptional programming throughout the week. I hope you were able to tune in to learn something from peers and earn CE credits.
In accordance with the Bylaws, the AHVAP Nominating Committee presents the following slate of candidates for the 2024 Board of Directors. We are delighted that these AHVAP members have stepped up and volunteered to serve our Association at a National Level!
As we wind down the
2023 Value Analysis Week
celebration, I am excited to share with you an exciting new Position Statement that is now available for both AHVAP members and the general public:
Defining Healthcare Value Analysis as a Specialty
. This newly developed and released document was designed to help define our specialty to stakeholders across the continuum of care. We recommend that you broadly share this new document with your leadership team, human resources department, recruiting staff, and other internal stakeholders to educate them about our specialty. If you are not already board certified in healthcare value analysis, now is the time to seek your CVAHP™ certification and the AHVAP Certification Center's new micro-certifications.
The Association of Healthcare Value Analysis Professionals (AHVAP) is pleased to announce our August Special joint collaboration webinar program with the Association of Perioperative Registered Nurses (AORN) on Best Practices for Clinical Evaluation of Flexible Endoscopes: An AORN Perspective. As part of our ongoing strategic collaboration with the AORN, we are excited to bring this special program to our AHVAP members about the newly updated AORN Guideline on Flexible Endoscopes.
I wanted to make you aware that Terri Nelson notified me this past weekend that she was resigning from the AHVAP Board of Directors due to increased work responsibilities that prevented her from fully executing her duties as a Board Member. I have acknowledged her resignation with my sincere appreciation of her Board Service to AHVAP and our members.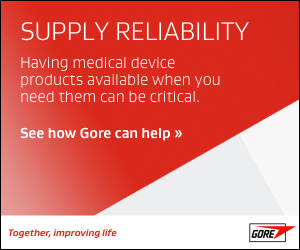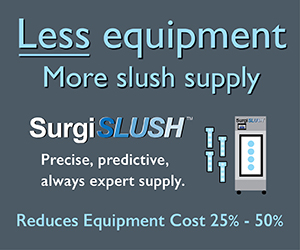 The Association of Healthcare Value Analysis Professionals, Inc. (AHVAP) 2023 Annual Conference and Industry Partner Expo Early Registration will close soon, so register today! The AHVAP Conference Committee, Executive Team, and the Board of Directors have carefully reviewed feedback from our 2022 Conference attendees, vendor partners, and other stakeholders. Based on this feedback, AHVAP has heard your requests and is excited to act on many of the items on your wish list! For the past month, the AHVAP Executive Team has worked diligently in sourcing the best possible venue for our healthcare and industry attendees.
The AHVAP Annual Conference Committee is looking for a few great volunteers to assist with specific roles at the upcoming 2023 AHVAP Annual Conference and Industry Partner Expo. If you are interested in giving back to AHVAP and helping our conference be successful, we would love to have you as part of our Conference Volunteer Team! We are now accepting volunteer applications.
To Submit your Volunteer Application:
https://form.jotform.com/232011285658151
Volunteer applications must be submitted by midnight ET on August 31. All volunteers must attend a mandatory volunteer orientation on September 18 from 3-4 p.m. ET.
Thank you in advance for volunteering to support your Association and colleagues in making this year's conference a special one!
Regards,
Karen Niven, MS, BSN, RN, CVAHP™
Conference Planning Committee Chairperson
J. Hudson Garrett Jr., Ph.D., MSN, MPH, MBA, FNP-BC, IP-BC, PLNC, VA-BC, BC-MSLcert™, MSL-BC, LTC-CIP, CPPS, CPHQ, CVAHP™, CIC, CPXP, CDIPC, FACDONA, FAAPM, FNAP, FACHE, FSHEA, FIDSA
Executive Director and Executive Vice President
The Association of Healthcare Value Analysis Professionals, Inc. (AHVAP) Certification Center is hosting the August Certification Center Office Hours on August 31 from 4-5 p.m. ET.
This is a dedicated forum where you can ask questions regarding:
Certification eligibility
Exam registration processes
Types of questions are on the exam
How to recertify
What types of continuing education credits are acceptable
Details on the CVAHP™ CE VIP Concierge Service
Information on new AHVAP Certification Center Micro-Certifications (TeamSTEPPS and Medical Device Safety)
To register for the August Office Hours:
https://us06web.zoom.us/meeting/register/tZMvduqprT4iEtFPS16VjuXBMvFbgTbdDwOW
After registering, you will receive a confirmation email containing information about joining the meeting.
As a reminder, for AHVAP Certification-related questions, please contact our dedicated Help Desk Email: certification@ahvap.org.
We look forward to your participation in the upcoming Office Hours Program.
Two weeks ago, our Board of Directors released our updated five-year strategic plan. Now, as part of our continued commitment to advancing our Association's mission and vision, I am pleased to announce our new AHVAP Fellows Designation Program.
The Association of Healthcare Value Analysis Professionals (AHVAP) is always adding new membership benefits, and this week, we are pleased to add yet another new member's only benefit: Access to our Two-Hour Real-Time Leadership Mini-Certificate Program at no additional charge as part of your existing membership. This program is built on a New York Times Best Selling text, Real-Time Leadership by David Noble, and will review the MOVE Framework and how we can apply this to the complexities of today's dynamic healthcare environment.
The Association of Healthcare Value Analysis Professionals (AHVAP) Certification Center is excited to announce that registration for Cohort #3 of our micro-certification program on Medical Device Safety is NOW SOLD OUT and CLOSED. This innovative micro-certification program is the first of its kind in the medical industry and has been developed with input from both the United States Food and Drug Administration and the Centers for Disease Control and Prevention.
The Association of Healthcare Value Analysis Professionals (AHVAP) Certification Center is pleased to announce the availability of Cohort #3 of our live mini-certification program on TeamSTEPPS. The upcoming TeamSTEPPS training series that will equip you with the skills you need to improve teamwork and communication in your workplace. TeamSTEPPS is an evidence-based teamwork system that has been proven to enhance patient safety and quality of care. By focusing on communication, leadership, and situational awareness, TeamSTEPPS helps healthcare teams work together more effectively and efficiently.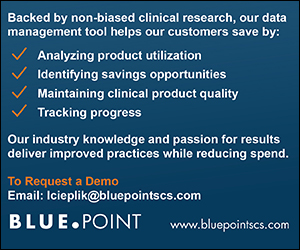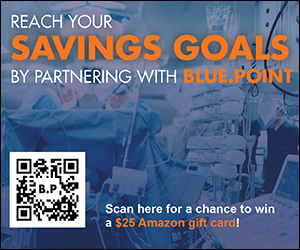 Forbes
According to the FDA database, there are currently more than 135 drugs in shortage, with medical devices also in short supply. A recent U.S. Senate Committee on Homeland Security and Governmental Affairs report found that drug shortages in the U.S. increased 30% between 2021 and 2022. The report also found that "more than 15 critical drug products have been in shortage for over a decade."
McKinsey & Company

The COVID-19 pandemic exposed vulnerabilities in US health system supply chains. Persistent and elevated supply shortages (compared with before the pandemic), coupled with economic uncertainty and growing inflation, have highlighted that this may be an opportune time for health systems to improve their supply chain resilience. Although health systems are accustomed to dealing with supply shortages, many were ill-equipped to respond to the magnitude of supply shocks when the pandemic struck.
The Verge
Google's Med-PaLM 2, an AI tool designed to answer questions about medical information, has been in testing at the Mayo Clinic research hospital, among others, since April, The Wall Street Journal reported this morning. Med-PaLM 2 is a variant of PaLM 2, which was announced at Google I/O in May this year. PaLM 2 is the language model underpinning Google's Bard. WSJ reports that an internal email it saw said Google believes its updated model can be particularly helpful in countries with "more limited access to doctors."
NBC News
A bipartisan group of senators aims to strengthen the pharmaceutical supply chain with a bill that focuses on boosting stockpiles through increased drug manufacturing in the U.S. and allied countries. The legislation, introduced Thursday and first shared with NBC News, was drafted in response to a report published in March that found more than 295 medications, including lifesaving treatments, are in short supply nationwide.
The Washington Post

To understand the scale of America's current drug problem, look backward. In 1999, 16,849 people died of overdoses. If that number had grown in line with the population, in 2021, we would have lost 20,048 people. The actual number was more than five times as many: 106,699. Moreover, this was a roughly 50 percent increase from 2019. To address this crisis effectively, it's essential to examine not just the scale but the nature of the problem.
Omnia Health
Implementing strategic purchasing practices is necessary for healthcare organisations to make a substantial difference in reducing their carbon footprint and promoting eco-friendly initiatives. In recent times, sustainable procurement practices gained significant importance in the healthcare industry as organisations recognise their responsibility to mitigate environmental impact and contribute to a more sustainable future.
Please make sure that you update your contact information on the AHVAP website so that we can stay in touch. Here is our contact information so that you can always reach the most appropriate team member to assist you:
Mailing Address:
2870 Peachtree Rd NW #915-7500
Atlanta, GA 30305
AHVAP Headquarters Phone Number:
(888) 400-6844
AHVAP Help Desk Email to assist with membership, clinical education, annual conference,
and all other AHVAP member benefits:
info@ahvap.org
AHVAP Certification Help Desk to assist with all questions regarding CVAHP™ certification
and recertification:
certification@ahvap.org
AHVAP Executive Director, Dr. Hudson Garrett Jr.:
hudson.garrett@ahvap.org
Thank you for your continued membership in the premier healthcare value analysis association!