We are just days away from AHVAP's National Annual Conference and Supplier Showcase (October 26-28, 2022), and we are super excited for this live event and to see everyone again. AHVAP's Committees have gone above and beyond to bring an outstanding educational program that truly reflects the theme of this year's conference "Together in Value." If you are looking for value analysis and business expertise, AHVAP's Keynote Speaker, Susan DeVore, and AHVAP's conference presenters will be delivering exceptional educational material. If you are contemplating or planning to become CVAHP certified, plan to attend VA-101 and VA-201 sessions or register for the CVAHP Prep Course.
As Mark Twain so brilliantly coined, "data is like garbage. You'd better know what you are going to do with it before you collect it." Another brilliant author and economist, Ronald Coase, wrote, "Torture the data, and it will confess to anything." This CQVA team at this IDN has quickly uncovered and coined, "we need to know where the data is, determine if its useable data, and then find a path to automation." Data has always been the foundation for every answer and discussion with our clinicians, vendors, and hospital administrators. The biggest hurdle many of us in the industry face with data is "Where do we go?", "What system(s) give us what we need?", and "Why isn't all our data in one system?" The following demonstrates the path of how one health systems clinically integrated value analysis team(s) found success with data in true to life examples.
The October issue of Healthcare Hygiene Magazine is available and features and article by Barbara Strain MA, SM(ASCP), CVAHP, Principal Barbara Strain Consulting AHVAP Strategic Board Liaison titled:.
"Occupational Health Contributes High Value to Decision-Making"
Please reach out to info@AHVAP.org subject: Healthcare Hygiene Magazine Author if you would like to be an author for November and December issues for the AHVAP column. Your interest will be forwarded to Barbara Strain for more details.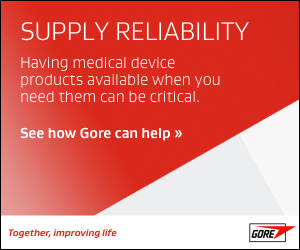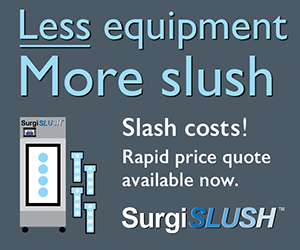 Thank you to Bob Mayes, Affiliate Member for volunteering to sign-up volunteers to volunteer at the conference!! Short, not very time-consuming volunteer stints as way finders, registration assistants, entry door greeters/badge checkers, exhibit hall supplier liaisons just to name a few tasks. Bob will be sending out a "Call for Volunteers" email to attendees. If you already know you'd like to take a slot or two email Bob directly: robert_mayes@mtf.org.
If you are attending the AHVAP Annual Conference and Supplier Showcase October 26-28, plan to join us for the preconference CVAHP Exam Prep Workshop October 27, 7 a.m. - 8:30 a.m. The registration fee for this session is $80 for members and $105 for non-members and includes breakfast!
If you are planning to become certified, there is still room for you! Register now!
"Lessons from the Trenches: A Discussion about Collaboration, Partnership, and Driving Value Across the Healthcare Continuum"
Moderator: J. Hudson Garrett Jr., Ph.D., MSN, MPH, MBA, FNP-BC, IP-BC, PLNC, CFER, AS-BC, VA-BC, BC-MSLcert™, MSL-BC, CPPS, CCHR-S, CPHQ, CVAHP, CPXP, CDIPC, FACDONA, FAAPM, FNAP, FACHE, FSHEA, FIDSA
Adjunct Assistant Professor of Medicine
Division of Infectious Diseases, Department of Medicine
University of Louisville School of Medicine
Consultant Faculty, Norton Infectious Diseases Institute, Norton Healthcare
Panelists:
Laura Polson, BSN, RN-BC, CVAHP
System Director Clinical Quality Value Analysis
Baptist Healthcare KY, IN
Karen Niven, MS, RN, CVAHP
Director, Performance Groups
Premier, Inc.
2022 AHVAP President-Elect
Elizabeth Eisenberg, MSN, RN, CVAHP
Director Clinical Value Analysis
Scripps Health
2022 AHVAP President
Wes Scruggs
Vice President, Corporate Accounts
Ambu, Inc.
October 26-28, 2022- AHVAP Annual Conference and Supplier Showcase Attendee Registration is now open. Reserve your seat and hotel room for THE value analysis focused event of the year.
Don't forget to check our pre-conference for-a-fee sessions on VA101, VA201 and the CVAHP Prep Course. Still a few seats available.
Featured Keynote Speaker: Susan DeVore, MS, Former CEO, Advisor at Premier
Those who have had the privilege of listening to Susan she is both compassionate and passionate about the delivery of healthcare and couldn't be more fitting to kick off our conference with her forward-thinking topic:
"2022: Let's Together Put the Value in Value Analysis"
Exhibitor Table, Sponsorship, and Focus Group opportunity signups are still available. Come join us and get the leads that you have been looking for. Every provider attendee coordinates a hundred or more product and service initiatives requests a MONTH! https://www.eventcreate.com/e/ahvap-2022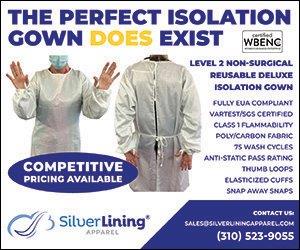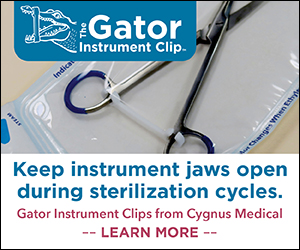 Health Leaders Media

The pandemic exposed the flaws of healthcare's global supply chain. Since then, the industry has been working to transform supply chain operations to be more resilient amid continued shortages of vital equipment.
Fierce Healthcare
Standalone nonprofit children's hospitals have largely rebuffed the pandemic's financial disruptions and are in a better position to "weather expected and unexpected challenges" including high labor costs, according to a new Fitch Ratings report. Among a sample of 23 organizations, children's hospitals increased their median days cash on hand from 396.1 days in fiscal 2020 to 416 days in fiscal 2021, the agency's analysts wrote.
ABC News

Details of an apparent cyberattack on one of the largest health systems in the U.S. were slow to emerge as security experts on Friday warned that it often takes time to assess the full impact on patients and hospitals. Earlier this week, CommonSpirit Health confirmed it experienced an "IT security issue" but it has yet to answer detailed questions about the incident, including how many of its 1,000 care sites that serve 20 million Americans may have been affected.
The Hill
The COVID-19 pandemic was most people's introduction to the critical importance of hospital emergency preparedness. However, while it is strikingly clear that prolonged surges of patients occur during infectious disease emergencies, hospitals must be prepared for "all hazards" that could impact them. An all-hazards approach is designed to foster resiliency in hospital to the wide range of threats they may face.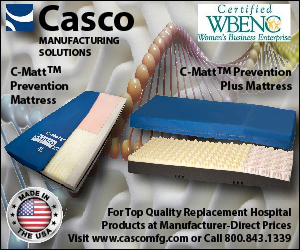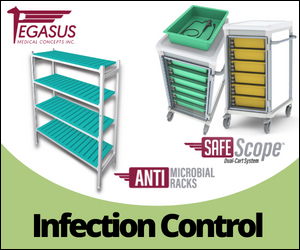 Medical Device Network
As China steps up protectionist policies to grow its domestic industry, international medical device companies find themselves in a precarious position. China is one of the world's largest medical device manufacturing hubs, and foreign multinational companies dominate the market, with China currently importing over 70% of medical devices.
U.S. Department of Agriculture

U.S. Department of Agriculture (USDA) Rural Development Under Secretary Xochitl Torres Small today announced that USDA is awarding $110 million in grants to improve health care facilities in rural towns (PDF, 423 KB) across the Nation. These grants will help 208 rural health care organizations expand critical services for nearly 5 million people in 43 states and Guam.