Did You Know that the TIA Government Affairs team is holding a virtual briefing on August 11 highlighting the ins-and-outs of attending the 2021 TIA 3PL Policy Forum? If you're on the fence about attending or just looking for additional information, you won't want to miss this session. Join Chris Burroughs and Scott Marks as they walk you through every aspect of the event—from the hour you get off the plane in the nation's Capital to the lodging and how to interact with Members of Congress. We want to answer everyone's questions. Join us for this great informational briefing and we hope to see you in Washington, D.C., September 28-29 at the 2021 TIA 3PL Policy Forum.
TIA needs your voice! We are collecting crucial data from our members to enhance TIA's overall membership experience. Your support and feedback are greatly encouraged and will directly impact TIA's plans for the coming year.
If not already completed, we ask that you complete this brief 2-3 minute survey.
It is essential for TIA to have updated and accurate statistics about your business. We firmly believe it is TIA's responsibility to represent its members within the transportation industry, media interviews, on Capitol Hill, and during legislative and regulatory proceedings.
Thank you in advance for completing the 10-question TIA Annual Census Survey. Please answer the questions as honestly as possible. From all of us at TIA, thank you for your support and continued membership.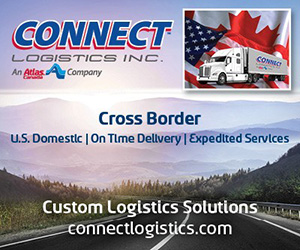 Did you know that TIA Staff handles all the logistics of Congressional meetings for those attending the 2021 TIA 3PL Policy Forum? We take care of scheduling Hill Meetings, producing and providing materials as well as meeting prep. This is your opportunity to engage directly with YOUR Members of Congress on key issues impacting freight brokers and the 3PL industry, including the Motor Carrier Safety Selection Standard, INVEST Act, and PRO Act. Learn more or register now!
Join us October 21-22, 2021 at the JW Marriott Hill Country in San Antonio, Texas for TIA's 3PLXTEND Hybrid Xperience! This is your opportunity to not only connect with industry-leading vendors, but also connect with peers and discuss the latest in technology developments and needs for 3PLs of all sizes.
It is time to reserve your booth for the TIA 2022 Capital Ideas Conference & Exhibition taking place April 6-9, 2022, at the San Diego Marriott Marquis Marina. This is your opportunity to exclusively connect with the TIA community. Questions? Contact meetings@tianet.org.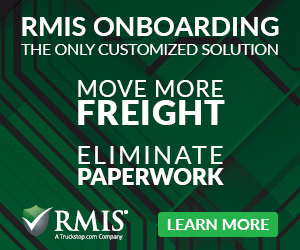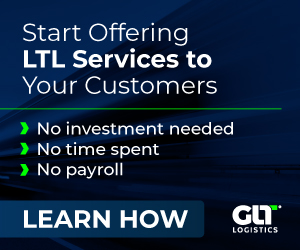 Advocate to your Members of Congress that they support S. 2322, The C-TPAT Pilot Program Act. TIA members have waited more than 10 years for eligibility into a program that 3PLs should have been a part of since its inception.
In 2008, the Federal Government rolled out the Customs-Trade Partnership Against Terrorism (C-TPAT). The program is a "trusted partner" program that allows the private sector to support national security by undertaking minimum security requirements. Once the requirements are met, a supply chain entity is able to quickly and efficiently enter the country.
Use our Voter Voice campaign to connect with your Members of Congress!
S. 2322 creates a new pilot program to finally allow previously neglected companies a chance to earn the C-TPAT certification. Lets make this happen together! Write to your Congressional Office today!
TIA is seeking to better understand the financial impacts of double-brokering on the 3PL industry and specifically, TIA Members.
TIA uses the term "double brokering" in the sense of illegal brokerage activities. For example, a TIA Member hires a motor carrier to haul their customers' freight; unbeknownst to the TIA Member, the load is then re-brokered or "double brokered" to another carrier. The carrier could have brokerage authority or not, but the contract clearly stated that the relationship was that of a broker and a carrier.
Any information you provide will directly contribute to the advocacy efforts of the TIA Government Affairs Team as we work toward ending this unlawful brokerage activity within the industry. All responses are anonymous and confidential. If double-brokering is an issue affecting your business, please take this brief survey.
Thank you for your time and support!
| | |
| --- | --- |
| | The Temperature Control Transport Course is geared toward individuals looking to understand the critical issues and concepts involved in transferring perishable loads. The course covers important topics such as industry characteristics, heat and trailer conditions, impact of packaging, loading of perishable products and inspections. |
| | |
| --- | --- |
| | Financial management can be a challenge for any company, big or small. With the TIA Finance 101 course, you'll be able to define key financial terms to provide information on financial matters, understand the importance of credit, receivables, payables, gross and net sales, methods of payment, non-payment, debt, and effective expense management to the successful operations of a transportation brokerage, and share tips and processes to provide insight on what to review when establishing a new account, managing an existing account, approving customers for credit, collecting due or overdue payments, and maximizing cash flow. |
If you have any questions, please contact the TIA Education Team at education@tianet.org.
| | |
| --- | --- |
| | The meaning of ethics can be hard to pin down and harder still to define with precision. Developed by Dr. John Drea, TIA's Ethics in Transportation Brokerage Course is the only course focused specifically on current ethical issues impacting 3PLs. |
If you have any questions, please contact the TIA Education Team at education@tianet.org.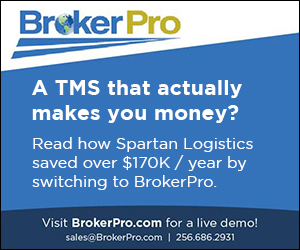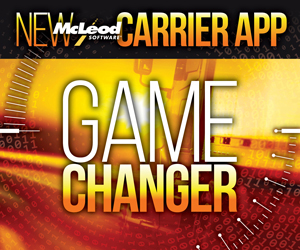 TIA's new Member Referral Program is designed to help grow TIA's membership and representation within the 3PL industry.

Each month, TIA will hold a drawing for rewards and prizes to those individuals who submitted completed referral forms for the previous month. We will also hold quarterly drawings for larger rewards and prizes, so keep the referrals coming to increase your chances of winning!
Don't wait for Open Enrollment to evaluate your Employee Benefits.
Nextep can help you review and customize an Employee Benefit Solution program with PEO Services that makes sense for your staff and business. Contact partners@nextep.com for a free evaluation and quote.
With travel coming back, now is the time to consider business and personal coverage from TIA Member Advantage partner MedJet Assist, the industry leader in domestic and international air-medical transport, travel security, and crisis response services. To learn more about exclusive offers for TIA Members, please contact Wendy Emerson at emerson@tianet.org.
We have just updated the Member Resource Library, with a new section devoted exclusively to whitepapers TIA has produced over the years. These resources are designed to help our members gain a better understanding of issues, trends, and developments in the industry as they navigate an increasingly crowded 3PL marketplace. The Member Resource Library also includes a collection of guidelines and frameworks, contracts, legal cases, and other resources to provide TIA Members with a knowledge bank for 3PL success.

You must be logged into the TIA website to access this library. Contact a member of TIA staff at
703.299.5700 if you need assistance.