Did You Know this Thursday's TIA Virtual Lunch & Learn webinar series will feature FMCSA Acting Administrator Jim Mullen, who will discuss FMCSA's COVID-19 Emergency Declaration and HOS Relief for drivers providing direct assistance in support of relief efforts. Acting Director Mullen will also be taking questions from participants, so come prepared! Learn More or Register Now!
EKA Solutions

Now offering its Omni-TMS platform to brokers who are operating their business partly or entirely remotely due to the COVID-19 outbreak.

TRANSFLO

Our goal is to help fleets and drivers "From Load to Last Mile" and that starts by sharing the knowledge we've gained in the industry since 1991. TRANSFLO is excited to offer its new Driver Assist Task Force mobile app, the go-to digital platform for resources and information to keep the supply chain moving during these challenging times. To learn more or get started, visit TRANSFLO online.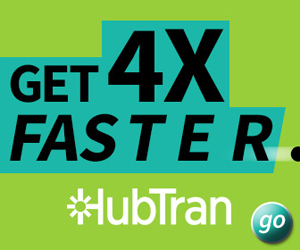 TIA has officially rescheduled the TIA 2020 Policy Forum to September 29-30 and transferred all registrations to the new dates. Join us at the JW Marriott Washington for another year of making your voice heard.
For the latest details and answers to questions regarding registrations, accommodations, and more, please visit our Policy Forum Page.
As previously reported, the 2020 TIA Capital Ideas Conference & Exhibition has officially been postponed, but we're thrilled to announce it has been rescheduled for August 19-22.

Still in Austin. Same Hotel. Same Educational Sessions. Same Exhibitors. Same Sponsors. Same Experience. Just a Different Time.

For the latest details and answers to questions regarding registrations, refunds, accommodations, sponsorships, and more, please visit our Capital Ideas Conference Updates Page.
Demand for dry van equipment continued to slide last week, along with rates. We saw it coming, as load-to-truck ratios took a nosedive during the previous week, but it's still painful for anyone in transportation and logistics. Spot market participants had enjoyed sky-high demand through late March, as consumers cleared store shelves of cleaning supplies, paper goods, and non-perishable food products. That demand continues, albeit at a slightly less frenetic pace.
The SBA announced that lenders may begin processing SBA 7(a) forgivable loan applications under the Paycheck Protection Program on Friday, April 3, 2020. These loans are first come, first served, so please do not hesitate to apply for the loan. On behalf of TIA and our 1,800 member companies, I encourage all of you who meet the 500 employees or less employee threshold—per the "CARES Act" economic relief legislation—to inquire with your local bank or financial institution about applying for this great stimulus loan program.
The Fourth Quarter 2019 Market Report is now available! This subscription service includes rolling eight-quarter trends, fuel price comparisons, and allows 3PLs and industry observers to view how the industry is performing as well as to compare their business to companies of a similar size. Each report also includes a summary by TIA Economist, Noël Perry.
Better decisions lead to increased margin capture. Incorporating TIA's Certified Transportation Broker (CTB) into your employee development and training plans expresses an investment in your team and a service commitment to your customers. Sign up now for the Q2 CTB course that began on March 30! The online exam will be administered on June 27, 2020. Learn More and Register Here.
| | |
| --- | --- |
| | "As an HR professional working in the logistics industry, I have gained some understanding of the transportation and logistics world from my co-workers and being involved in the business. However, I never had the framework from the ground up—this course grew my knowledge immensely and gave me that foundation. It has increased my confidence to engage in conversations and it has earned me additional respect from my fellow logistics team members. I am very happy that I am now certified!" – Erica Wertanen, CTB - Automated Logistics Systems |
If you have any questions, please contact Sean Tucker, Education Manager, at tucker@tianet.org.
Carriers and brokers have many options for managing their payment process. To understand the key drivers behind these preferences, TriumphPay partnered with FreightWaves to conduct an in-depth survey.

The survey yielded insights about what carriers consider when deciding how to manage their payments while also providing information about brokers' payment terms, internal processes and the overall payment experience.
In This Free Webinar, We'll Discuss:
What carriers expect from their payment experience;
How carriers prefer to get paid and why;
How brokers prefer to pay their carriers; and
What 3PLs and brokers can do to improve the overall payment experience.
DATE: April 8, 2020 | TIME: 2:00 - 3:00 PM ET | PRESENTED BY: TriumphPay
You may be surprised to know that there is a modern parallel between today's dating apps and new technology for the freight industry.

In this free webinar, we'll demonstrate how brokers connect and build relationships with more quality carriers and their drivers. Using new technology can help you stay ahead of the curve while building better relationships where it counts.

In this free webinar, Doug Schrier, Transflo's Vice President of Product & Innovation, will cover the major implications that new and innovative technology is having in the 3PL industry.
DATE: April 14, 2020 | TIME: 3:00 PM ET | PRESENTED BY: Transflo
Take your intermodal knowledge to the next level with TIA's Advanced Intermodal Course! This course, developed by a team of intermodal experts, consists of four learning modules and a final exam designed to teach you about the following topics:
Storage, driver, chassis, and weight charges;
The role of technology in invoicing, tracking and automation;
The rules and regulations regarding product protection and transloading; and
Detailed information on reduced rate transport and filing claims.
Member: $400 | Non-Member: $525
The course is available in a bundle with the Intro to Intermodal Course to members for $700: Bundle Registration.
Please contact education@tianet.org for a discount if you have already purchased the Intro to Intermodal Course.
Special $225 Savings for TIA Members. The New Employee Package evaluates and makes your employees better. It includes: New Employee Orientation, and The New Hire Assessment OR The Performance Predictor Assessment. Are you ready to stand out? Start your employees off on the right track and demonstrate your company's commitment to success.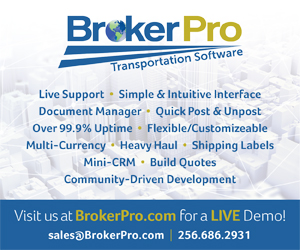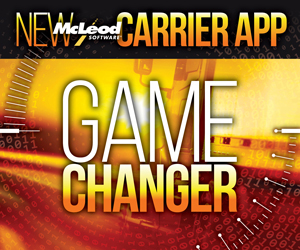 The Member Resource Library is a collection of guidelines and frameworks, contracts, legal cases, and other resources to provide TIA Members with a knowledge bank for 3PL success. Be sure to check out the latest additions to the library, including the recently updated Carrier Selection Framework and Framework to Combat Fraud.

You must be logged into the TIA website to access this library. Contact a member of TIA staff at
703.299.5700 if you need assistance.
Our industry is being asked to perform and extend services in ways that we have never seen before during these unparalleled times as our great nation pulls together.
3PLs are rethinking business as usual to meet the supply chain demands and to open capacity nationwide, particularly in the Van/Refer carrier space. With the high volume demands to move these loads, our members are having to meet more shipper requirements of $2M for Truck Liability to keep loads moving.
To help solve this shipper requirement, TripExcess provides a free quote engine and provides you with direct access to increase their motor carrier's insurance limits on a transactional/per-shipment basis, with the ability to issue a Certificate of Additional Coverage without a wait and within minutes as a cost from $50 to $125 per transaction.
Get started by visiting www.tripexcess.com/TIA. This online process is simple, fast, and allows you to respond quickly at any time and anywhere with an available app.
TripExcess is here to help you meet the supply chain demands that our industry is experiencing, with a solution that'll help keep trucks moving!