Did You Know on March 11, 2020, the World Health Organization (WHO) officially declared the coronavirus disease (COVID-19) a global pandemic? TIA has created a reference guide for our members to share with their customers to limit and prevent the likelihood of being exposed to this virus. Shippers, receivers, and truck drivers that are in personal contact (as they facilitate the movement of freight) need to be aware of – and take – necessary steps in order to minimize and prevent the spread of COVID-19. As an industry, we are in this together and, as such, we all need to look out for one another. If you are a shipper or receiver, consider providing truck drivers with a bottle of hand sanitizer or alcohol wipes to keep them healthy (and keep our nation's freight moving).
The Centers for Disease & Prevention (CDC) also recommends following 6 key steps to help prevent the spread of COVID-19, which TIA has summarized in a downloadable PDF.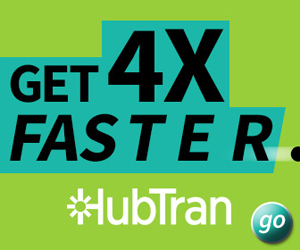 Dear Members & Friends -
First, the Mayor of Austin called late Friday afternoon to let me know that the TIA Capital Ideas Conference & Exhibition would not be allowed to be held April 1-4. During this call, I thanked the Mayor for the best (worst) news I'd ever received.
The city's order triggered the force majeure provisions in our contracts and insurance. TIA's Meetings Department is currently working with our key exhibitors and the JW Marriott Austin to work through alternatives. We will let you know how we plan to proceed later today.
The second item is that TIA Staff will follow the federal government's direction and allow liberal telework. All our direct phone numbers are forwarded to our cell phones, so we can be reached directly during normal business hours of 8:00 AM – 5:00 PM EST. Staff is also equipped with laptops or Surface tablets, and TIA maintains a robust VPN, so maintaining connectivity will not be an issue. We will continue to serve you as you serve your customers.
Finally, to me, this is what it must have felt like in Britain in September of 1939 knowing that they were going to war with Germany. And, since I am a 1940's music junky, I'll close these updates with a tune from that era.
Sincerely,
Robert A. Voltmann, CAE
President & CEO
Transportation Intermediaries Association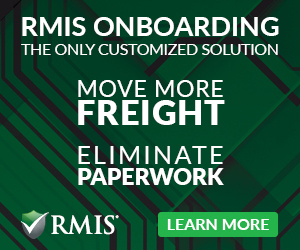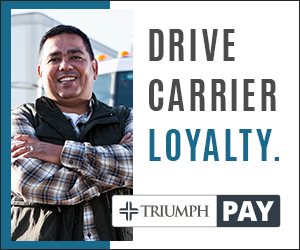 Freight visibility in food and beverage operations can help address challenges, keep you in compliance with regulations, and improve efficiency and profitability.

Back in the days of paper catalogs (remember those?) you placed an order by mail and waited for the item to arrive. There was no point in asking when that would happen, because for the most part no one had any way of knowing the answer.
I've been a sales compensation consultant for 22 years. During that time, I have experienced the dot.com boom and subsequent quick bust, September 11, the worst economic recession in a generation, and all manner of natural disasters that have impacted earnings under incentive compensation plans. There has been nothing like COVID-19, however, and many of the rules that we have all learned to play by simply will not work for this situation. - Prosperio Group Managing Principal, Beth Carroll
We are facing new challenges in our lives daily with each new development. Many of you are figuring out how to quickly shift your workforce to remote working. Some of you are dealing with unprecedented freight volumes (or complete shutdowns) and all are coming to grips with changes in HOS announced last week.

All of this means your compensation plans (if too variable or not variable enough) are about to go haywire.

This FREE webinar will present some ideas of how to manage staff morale and motivation during this unprecedented time, keep your comp costs under control, and ensure you have a functional workforce when it's over ... and it WILL be over.
Date: Wednesday, March 18
Time: 2:00 - 3:00 PM EST
Presented By: Beth Carroll | Prosperio Group
QUESTIONS? Contact the TIA Education Department at education@tianet.org or 703.299.5700.
Register now for the Certified Transportation Broker (CTB) course that began Jan. 6, 2020. The online exam will be administered next Saturday - March 28, 2020. The CTB program is the most widely recognized designation among 3PLs and sets you apart from your industry peers. Learn More and Register Here.
| | |
| --- | --- |
| | "As an HR professional working in the logistics industry, I have gained some understanding of the transportation and logistics world from my co-workers and being involved in the business. However, I never had the framework from the ground up—this course grew my knowledge immensely and gave me that foundation. It has increased my confidence to engage in conversations and it has earned me additional respect from my fellow logistics team members. I am very happy that I am now certified!" – Erica Wertanen, CTB - Automated Logistics Systems |
If you have any questions, please contact Sean Tucker, Education Manager, at tucker@tianet.org.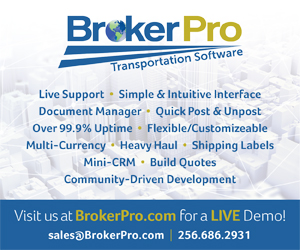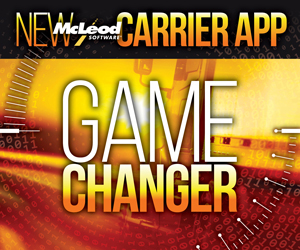 The Member Resource Library is a collection of guidelines and frameworks, contracts, legal cases, and other resources to provide TIA Members with a knowledge bank for 3PL success.

You must be logged into the TIA website to access this library. Contact a member of TIA staff at
703.299.5700 if you need assistance.
Take your intermodal knowledge to the next level with TIA's Advanced Intermodal Course! This course, developed by a team of intermodal experts, consists of four learning modules and a final exam designed to teach you about the following topics:
Storage, driver, chassis, and weight charges;
The role of technology in invoicing, tracking and automation;
The rules and regulations regarding product protection and transloading; and
Detailed information on reduced rate transport and filing claims.
Member: $400 | Non-Member: $525
The course is available in a bundle with the Intro to Intermodal Course to members for $700: Bundle Registration.
Please contact education@tianet.org for a discount if you have already purchased the Intro to Intermodal Course.
Special $225 Savings for TIA Members. The New Employee Package evaluates and makes your employees better. It includes: New Employee Orientation, and The New Hire Assessment OR The Performance Predictor Assessment. Are you ready to stand out? Start your employees off on the right track and demonstrate your company's commitment to success.