Did You Know? TIA has launched a Podcast! TIA Delivers Podcast offers on-demand access to the most important and relevant topics in the logistics and 3PL industry. Tune in each month to hear firsthand accounts from logistics professionals on their experiences and observations. Click Here to Learn More.
Exhibit at #TIA2020Con
April 1-4, Austin Tx
Don't delay and lose that spot you want in the 2020 Exhibit Hall. The deadline for the second round of booth assignments has now passed, and booth assignments will now be made on a first-come, first-served basis. Click here to reserve a booth today! If you have questions, contact meetings@tianet.org.
The Bottom Line: Automation, Digitization, & Data-Driven Decision Making
To compete in today and tomorrow's logistics environment, brokers need to invest in technology and solutions that bring efficiencies to non-revenue generating tasks. Join us as leaders in the industry discuss the benefits of implementing automation, data integration, and digitization.
Thank you to our 2019 Technovators
Sign up now for the CTB course that began September 30. The online exam will be administered on Saturday, Dec. 14, 2019. The Certified Transportation Broker (CTB) Program is the most-widely recognized designation among 3PLs and sets you apart from your peers. Learn more and register here.
| | |
| --- | --- |
| | "The CTB course was challenging but rewarding. The material provided insight into many industry topics that I had encountered, but never fully understood." – Kenton Sprayberry, BR Williams Trucking, Inc. |
If you have any questions, please contact Sean Tucker, Education Manager, at tucker@tianet.org.
Tune in Thursday, October 17, for an informative, new webinar featuring insights from Zach Strickland, Director of Freight Market Intelligence for FreightWaves, and Bryan Connell, Manager of Transportation and Logistics for Weston Foods. They will discuss:
How current economic and environmental factors are shaping the freight market,
Charts and maps of different regions of the country that demonstrate the level of volatility in supply and demand across various markets, and
How to derive powerful insights from today's data that can help your organization respond effectively
Thursday, October 17
2-3 PM EST
Presented by Zach Strickland and Bryan Connell
Sponsored by FreightWaves
Tune in to this exciting panel discussion on fraud with our panelists, Keith Lewis, Sal Merino, Mike Nervick, and Lorin Seeks. They'll be presenting on the major pain points for any brokerage, and will have time to answer any questions you may have.
Wednesday, October 23
2-3 PM EST
Presented by Keith Lewis, Sal Merino, Mike Nervick, and Lorin Seeks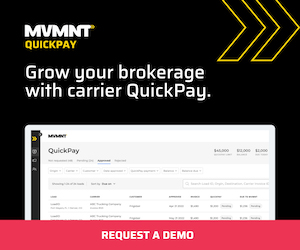 The Member Resource Library is a collection of guidelines and frameworks, contracts, legal cases and other resources to provide TIA Members with a knowledge bank for 3PL success.

You must be logged into the TIA website to access this library. Contact a member of TIA staff at
703.299.5700 if you need assistance.
Special $225 Savings for TIA Members. The New Employee Package evaluates and makes your employees better. It Includes: New Employee Orientation, and The New Hire Assessment OR The Performance Predictor Assessment. Are you ready to stand out? Start your employees off on the right track and demonstrate your company's commitment to success.