If you have news you would like to share with other TIA members, send it to us, and we'll place it in the next issue of Logistics Weekly.
TIA is accepting applications for its Samaritan Award, which recognizes a TIA member for exceptional service and assistance to others in need. The Samaritan Award will be presented at the 2019 TIA Annual Conference & Exhibition in Orlando, FL.
TIA has organized three exciting pre-conference seminars on Sunday, April 8 from 7:30 a.m. to 2:30 p.m. Topics include:
Advanced Sales Coaching: Tactics and Behaviors that Increase Face-to-Face Sales Interactions
Psychology of Success
Using Organization Structure and Compensation to Drive a Greater Sense of Urgency Among your Employees
You'll have the opportunity to gain critical insight from industry experts and network with other 3PL leaders. The price includes breakfast and lunch. Register here.
TIA has less than 10 exhibit booths and only a handful of kiosks left for the exhibit hall at the 2019 TIA Capital Ideas Conference & Exhibition.
All booth applications will be accepted online for 2019 with payments via credit card. Payment is due upon registration. No refunds will be issued.
This is the only meeting for third-party logistics providers. It is a once-a-year opportunity for you to interact with representatives, owners and senior managers from throughout North America and abroad. Key decision makers with buying authority attend this meeting.
Register for your 2019 TIA Conference Booth/Kiosk, view the floor plan, and review other pertinent information here.
Questions?
Please contact Valerie Sumner at vsumner@vrsevents.com.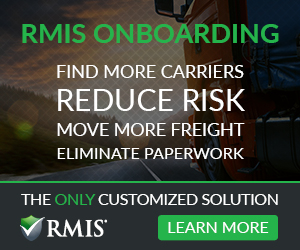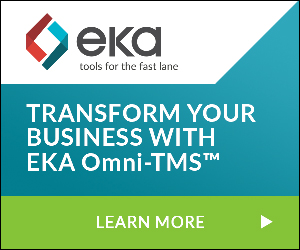 | | | | |
| --- | --- | --- | --- |
| | | | In observance of the holidays, TIA is closed from Monday, Dec. 24 through Tuesday, Jan. 1. However, TIA is still available to serve you. If you need to reach a member of the TIA staff during this time, you will find their email address and cell phone numbers on the TIA website. |
We have heard from many members about states assessing taxes on transactions within those states based on 1099s issued to carriers within those states. Upon review, our attorneys have reported the following:
There is a general exception from the requirement to file I.R.S. 1099 forms for payments made for "freight services." According to a 1999 IRS ruling, the exception for "freight" has been in existence since 1918. The IRS has consistently interpreted the term "freight" using its plain meaning, "as a method or service for transporting goods or the cost of such transportation." The interpretation results in a general exception from reporting of payments for truck, rail, ship, and air freight services. Additionally, payments to incorporated trucking companies are excepted from reporting (Internal Revenue Code Section 1.6041-3(c)).
Click here for TIA's brief one-page white paper on this issue.
There's no better way to start the New Year than by taking a more active role in TIA, enabling you to impact the direction and policy positions of the Association and the 3PL industry. A great way to get involved is to participate in one of TIA's Policy Committees. These Committees are overseen by four major "Conferences," which cover all the major modes of transportation.
In this time of giving, TIA is excited to announce that making contributions to the TIAPAC will be easier than ever with the implementation of an auto-draft feature beginning in January 2019. TIA members will be able to have their personal credit card auto drafted on a monthly, bi-monthly or quarterly basis, or whatever fits their budget.
| | | | |
| --- | --- | --- | --- |
| | | | TIA, WIT, and Truckstop.com are seeking nominations for the 2019 Distinguished Woman in Logistics Award (DWLA). The award is intended to acknowledge and honor the contributions and accomplishments of an outstanding individual acknowledged by her peers for achievement and leadership in the field of logistics in North America. By their commitment to their profession, desire to further the industry's success and participation in civic and community affairs, DWLA award winners exemplify role models for other women seeking or advancing careers in logistics. |
Anyone may nominate a candidate by completing and submitting the nomination form by Feb. 8. Forms can be found here.Contact Lana Nichols, Director of Programs, Women in Trucking Association, at Lana@womenintrucking.org if you have questions.
"I'm mentoring a young woman who recently started a brokerage firm. It makes you feel good that you can help along the way. To help you be true to yourself and know how much you're worth." Sue Spero, CEO of Carrier Services of Tennessee and TIA Board of Directors member
TIA's Mentorship Program has been so successful that we've run out of mentors. We're looking for experienced and successful brokers with some spare time each month who are willing to pass on their knowledge to the next generation of brokers.
TIA's Mentorship Program will match you with a mentee in a structured program designed around the mentee's goals. You and your mentee will meet monthly by phone, Skype, or email over a period of six months. To learn more about the program, click here to read a recent 3PL Perspectives article.
Interested? Contact Cindy Amos, TIA VP of Meetings, at amos@tianet.org.
Please remit your dues payments before Dec. 31, 2018 to avoid any interruption in member services or access.
Email membership@tianet.org if you have any questions.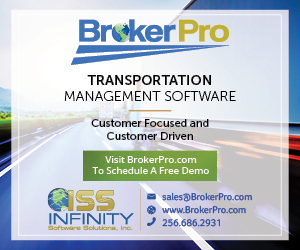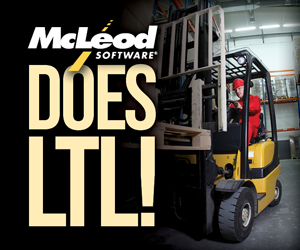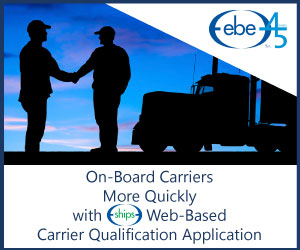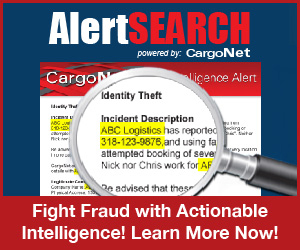 Are you taking advantage of the TIA Advantage program? As part of TIA's commitment to helping its members grow and succeed, TIA has partnered with several companies to offer its members products and services at special savings including, but not limited to:
TIA's Compensation Report provides invaluable information about logistics firms' salaries and compensation, their organization and job descriptions. More than 80 companies participate in the survey, providing data on more than 30 different job positions. The 2017 paper version of the Measure Up survey is available for $295 per TIA Member.
This online course is geared to individuals who need to understand the critical issues and concepts involved in moving perishable loads. It covers important topics such as industry characteristics, heat, trailer conditions, the impact of packaging and loading on perishable products, and inspections. If your company moves perishable products, you need this course!