Arrive Logistics announced that it recently opened a new office in Chattanooga. This marks Arrive Logistics' third office, with others located in Chicago and Austin. According to the Chattanooga Times Free Press, the office will grow from 10 employees to 50-60.
"Opening our third office in Chattanooga is an exciting accomplishment for us," said Matt Pyatt, CEO and co-founder of Arrive Logistics. "Having an office in the heart of the Freight Alley is a huge step for the expansion of Arrive Logistics and will provide vast growth opportunities for us and our customers."
If you have news you would like to share with other TIA members, send it to us, and we'll place it in the next issue of Logistics Weekly.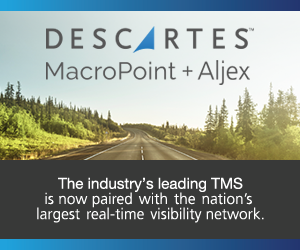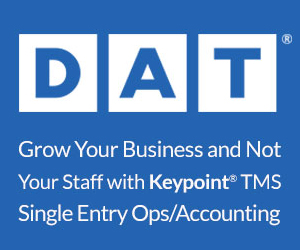 TIA has only a few exhibit booths and kiosks left for the exhibit hall at the 2019 TIA Capital Ideas Conference & Exhibition.
All booth applications will be accepted online for 2019 with payments via credit card. Payment is due upon registration. No refunds will be issued.
This is the only meeting for third-party logistics providers. It is a once-a-year opportunity for you to interact with representatives, owners and senior managers from throughout North America and abroad. Key decision makers with buying authority attend this meeting.
Register for your 2019 TIA Conference Booth/Kiosk, view the floor plan, and review other pertinent information here.
Questions?
Please contact Valerie Sumner at vsumner@vrsevents.com.
While attending the TIA Capital Ideas Conference, join us on Wednesday, April 10 for a day of friendly golf competition to build relationships and benefit the TIA Foundation. We will be playing at Orange Tree Golf Club, a challenging 18-hole championship golf course. The course is a stern, but fair, test of a golfer's game and culminates with "The Loop." Registration is $250, and club rental is $70!
The 2019 Capital Ideas Conference & Exhibition is the only conference built just for third-party logistics providers. We know many of you want to get your room, so we are opening registration earlier this year to accommodate you. Education and other details are being worked out, but why not go ahead and add the best meeting for the 3PL community to your spring 2019 calendar? Register here.
"The TIA Capital Ideas Conference & Exhibition is the place where logistics professionals, innovation and education come together. The entire team at DAT immensely values the opportunity to connect with brokers, share information, learn from experience, and collect the feedback that inspires the next generation of solutions. Each year the TIA Conference just keeps getting better and better."
-Eileen Hart, VP Marketing & Corporate Communications, DAT
TIA is currently accepting applications for its Samaritan Award, which recognizes a TIA member for exceptional service and assistance to others in need. The Samaritan Award will be presented at the 2019 TIA Annual Conference & Exhibition in Orlando, FL.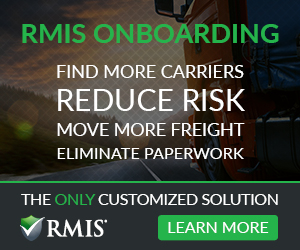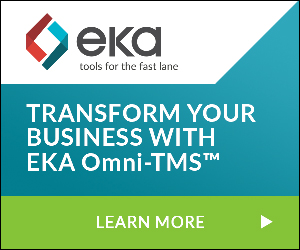 Invoices for 2019 membership dues were emailed on Nov. 1 to the primary contacts at those companies in which payment has not yet been received. Please remit your dues payments before Dec. 31, 2018 to avoid any interruption in member services or access.
Email membership@tianet.org if you have any questions.
"I'm mentoring a young woman who recently started a brokerage firm. It makes you feel good that you can help along the way. To help you be true to yourself and know how much you're worth." Sue Spero, CEO of Carrier Services of Tennessee and TIA Board of Directors member
TIA's Mentorship Program has been so successful that we've run out of mentors. We're looking for experienced and successful brokers with some spare time each month who are willing to pass on their knowledge to the next generation of brokers.
TIA's Mentorship Program will match you with a mentee in a structured program designed around the mentee's goals. You and your mentee will meet monthly by phone, Skype, or email over a period of six months. To learn more about the program, click here to read a recent 3PL Perspectives article.
Interested? Contact Cindy Amos, TIA VP of Meetings, at amos@tianet.org.
The 2018 mid-term elections are behind us and Republicans made gains in the Senate, while the Democrats took control of the U.S. House of Representatives. In terms of TIA's top legislative issue and priority (the National Hiring Standard), the situation remains the same and our members remain targets of frivolous lawsuits based on flawed and confusing data.




President Trump put forward two nominees this month to fill vacancies on the Federal Maritime Commission (FMC). Daniel Maffei, who previously served as FMC commissioner from July 2016 until his term expired in June 2018, was re-nominated to serve a five-year term that lasts until June 30, 2022. L.E. Sola is the second nominee, to serve a five-year term that will expire on June 30, 2023.



FreightSnap.com has assembled a list of tips to help get you through the LTL rush this holiday shipping season.

While shoppers can expect to save this time of year, the opposite is true for those purchasing LTL services. As sales volumes increase so does the demand for LTL shipping, which leads to capacity crunches, and ultimately, higher-than-normal freight rates. This year, those pricing surges are expected to be even worse with fewer drivers on the road and retail sales projected to exceed years past – and that's just the beginning – other factors will contribute to higher LTL prices this year.
With donations to help those affected by the recent California wildfires arriving from around the country, trucking fleets are bracing to help deliver supplies for relief efforts.
"Commercial truck drivers and motor carriers are offering assistance in a variety of manners," said Shawn Yadon, president of the California Trucking Association, in an interview with Transport Topics. "The trucking industry is a very giving industry."
Amazon.com and Target Corp. have opened the floodgates for free shipping.
Recent moves by the retailers to eliminate minimum-purchase amounts for free shipping have boosted the share of online orders that get delivered gratis, according to data from retail analytics company DynamicAction. Orders with the free service included have risen 13 percent through Nov. 16, including an 18 percent spike in the week that began Nov. 5, when Amazon unveiled its offer.
Looking for key performance metrics about the 3PL industry? TIA's 3PL Market Report is a must-have report on trends and practices by providing comprehensive analysis of what is happening in the industry.

The publication is based on a monthly survey of TIA members who submit real operating data, and answer questions on business conditions affecting the 3PL industry.

TIA Members receive a discounted rate of $169 for a one-year subscription.
Are you a 3PL domiciled in the State of California? Does your company arrange the transportation of goods in California? If you answered yes to either of these questions, you are now subject to three specific regulations under the California Air Resources Board (CARB).
Teaching your new employees the basics of brokering in addition to your office operations can be a challenge, so let TIA ease the burden with our unique New Employee Orientation (NEO) course. This course covers all the basics: rules and regulations, how to sell, business ethics and more!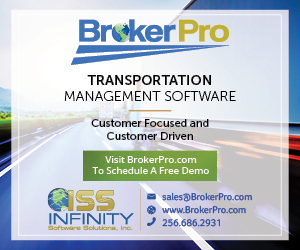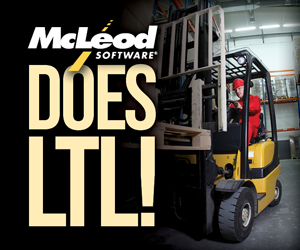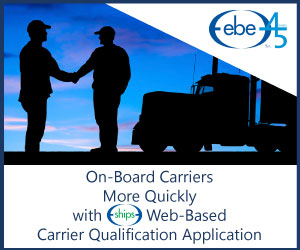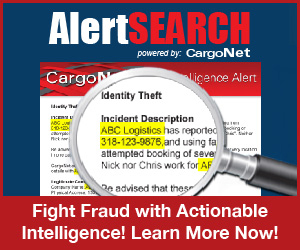 TIA's Compensation Report provides invaluable information about logistics firms' salaries and compensation, their organization and job descriptions. More than 80 companies participate in the survey, providing data on more than 30 different job positions. The 2017 paper version of the Measure Up survey is available for $295 per TIA Member.
Are you taking advantage of the TIA Advantage program? As part of TIA's commitment to help its members grow and succeed, TIA has partnered with several companies to offer its members products and services at special savings including, but not limited to:
| | | | |
| --- | --- | --- | --- |
| | | | The Certified Transportation Broker (CTB) Program is the most widely recognized designation among 3PLs and sets you apart from your peers. Have you registered for the CTB Exam on December 15th? If not, don't hesitate. Need more information or wish to register for the Q119 course? Learn more here. |