On August 11, Scott Logistics Corp. served as the title sponsor of the Scott Logistics Rome Celebrity Dance Challenge for the third year in a row. The annual event raised a record $188,000 to support the Sexual Assault Center of Northwest Georgia, a non-profit organization which offers services to victims of sexual assault. Based on the TV show Dancing with The Stars, the Scott Logistics Rome Celebrity Dance Challenge pairs local celebrities from politics, government, media, business, and education with dancers who have extensive professional experience. Votes are tabulated for each dancing pair by the amount of dollars donated after each performance.
In its 8th year of existence, the Rome Celebrity Dance Challenge has now raised over $1 million. Due to the success of this event over the years, the center has been able to open additional facilities in neighboring counties and has added services such as post traumatic counseling.
Inc. magazine revealed that Polaris Logistics Group, based in Toledo, OH, is No. 993 on its 37th annual Inc. 5000, the most prestigious ranking of the nation's fastest-growing private companies. The list represents the most successful companies within the American economy's most dynamic segment – its independent small businesses. Microsoft, Dell, Domino's Pizza, Pandora, Timberland, LinkedIn, Yelp, Zillow, and many other well-known names gained their first national exposure as honorees on the Inc. 5000.
"TIA has been very helpful to us in our growth and we look forward to working with TIA in the future as we grow," said Dan Nester, President and CEO.
Sunset Transportation was voted into the Inbound Logistics Top 10 3PL Excellence Awards for the first time, landing in the No. 10 spot. Sunset's appearance in the Top 10 was determined by approximately 13,000 supply chain professionals, customers, and Inbound Logistics readers based on the hallmarks of premium service: attentiveness, reliability, flexibility, and ability to execute.
If you have news you would like to share with other TIA members, send it to us, and we'll place it in the next issue of Logistics Weekly.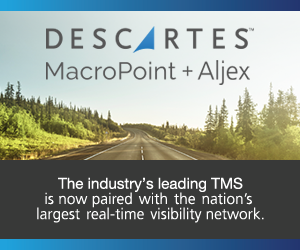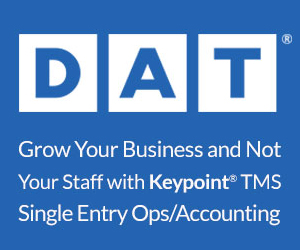 Budgeting for 2019 events? Don't wait and accidentally be one of those exhibitors who gets left out. Reserve your space today to guarantee you have a spot at the 2019 TIA Capital Ideas Conference & Exhibition, the only show designed for 3PLs.
All booth applications will be accepted on-line for 2019 with payments via credit card. Please be sure to apply early. We anticipate booth space to sell out quickly again for 2019.
Register for your 2019 TIA Conference Booth/Kiosk, view the Floor Plan and review other pertinent information at www.tianet.org/2019exhibit
Important Dates:
After Sept. 14, 2018 – Booths will be assigned on a space-available, first-come, first-served basis.
Oct. 2, 2018 - Final payment due. No refunds will be made after Oct. 2, 2018.
Questions?
Please contact Valerie Sumner: vsumner@vrsevents.com.
3PL Technovations is a new meeting laser-focused on the rapid changes in technology affecting the 3PL industry. This highly energized event will feature rapid presentations by technology providers discussing the latest industry trends and issues as well as presentations and information sessions led by thought leaders. 3PL Technovations is designed to keep leading 3PLs operating at the top of their game.
November 6-7
JW Marriott Starr Pass
Tucson, Arizona
For more information and to register, visit the 3PL Technovations site.
TIA has secured a limited number of hotel rooms at the JW Marriott Tucson Starr Pass Resort and Spa, featuring contemporary decor, deluxe amenities, and stunning views. Nearby hiking trails will allow you to explore the natural desert setting and surrounding mountains. The nightly room rate is $239.

Hotel rooms are filling up quickly. In order to reserve your room and receive the discounted rate, you must first register for 3PL Technovations. Register today.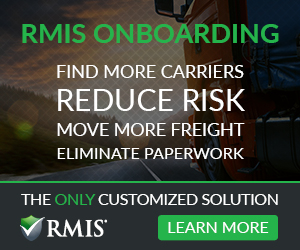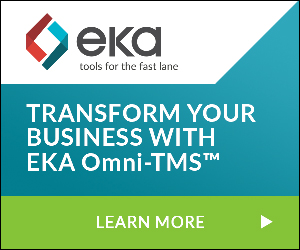 Multimodal Americas is a new event for the North American Supply Chain, Logistics and Transportation industries launched on the back of the established and successful Multimodal UK which is renowned for successfully bringing together shippers and cargo owners with suppliers who can help them improve their supply chain efficiencies.
Sept. 9-12: Houston, TX - TMW User Conference
Sept. 11-14: Indianapolis, IN - FTR Transportation Conference
Sept. 11-12: Chicago, IL - North American Supply Chain Executive Summit
Sept. 12-14: Cleveland, OH - International Factoring Association Transportation Meeting
Sept. 16-18: Long Beach, CA - Intermodal EXPO
Sept. 25-26: Portland, OR - DAT User Conference
Sept. 30-Oct. 2: Birmingham, AL - McLeod Software User Conference
Oct. 16-18: Toronto, ON - Multimodal Americas
Nov. 6-7: Tucson, AZ - 3PL Technovations
April 10-13, 2019: Orlando, FL - 2019 TIA Capital Ideas Conference & Exhibition
If you missed this presentation at the TIA 2018 Capital Ideas & Conference, you are in for a treat. Learn the ins and outs of the tactics cargo thieves utilize today so you can arm your company with the latest security measures to prevent cargo theft.
Thursday, Sept. 20, 2018
2:00 – 3:00 p.m. EST
Register Here
Registration is now open for the CTB Online Study Course that started July 2. The course includes new updates and utilizes the 5th edition of the Foundations of Business textbook. The study course contains more than 80 hours of content, tailor-made to prepare you for the CTB Exam to be held Sept. 29.
This newsletter will arrive every Friday and keep you in the loop about TIA Education and Meetings. Each week we'ill include news about course, webinars, and conferences. Interested? Sign up here.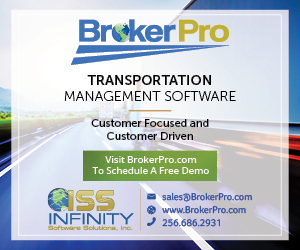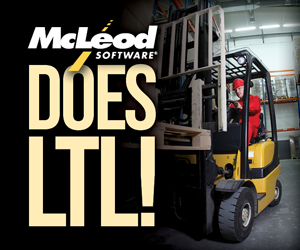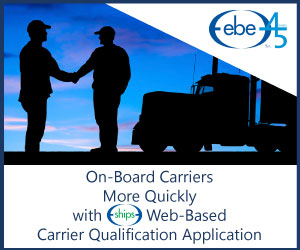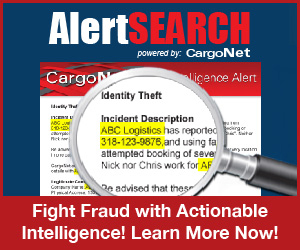 TIA's Compensation Report provides invaluable information about logistics firms' salaries and compensation, their organization, and job descriptions. More than 80 companies participate in the survey, providing data on more than 30 different job positions. The 2017 paper version of the Measure Up survey is available for $295 per TIA Member.
TIA's innovative member-only video production service is designed to assist and enhance commercial outreach efforts. For as little as $700, you can have professionally produced videos to complement your marketing strategy.
Are you taking advantage of the TIA Advantage program? As part of TIA's commitment to help its members grow and succeed, TIA has partnered with several companies to offer its members products and services at special savings including but not limited to:
Geared to individuals who need to understand the critical issues and concepts involved in moving perishable loads, the Temperature Control Course covers important topics such as industry characteristics, heat, trailer conditions, the impact of packaging and loading on perishable products, and inspections. If your company moves perishable products, or you're looking to expand your business, you need this course!