Choptank Transport is pleased to announce the appointment of Brandy McMullen as general office manager of the company's Tampa, Florida office. McMullen will be taking over for Jacob Griffith, who will be spearheading Choptank's new Baltimore, MD location in early June of this year.
Effective March 20, 2018, Logis9 changed its name to Opus9. There was no change to ownership, phone or mailing address, or staffing. You may visit their website at opus9.com.
If you have news you would like to share with other TIA members, send it to us and we'll place it in the next issue of Logistics Weekly.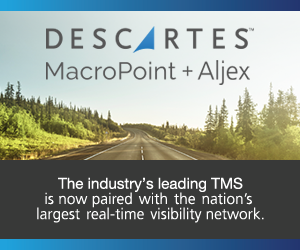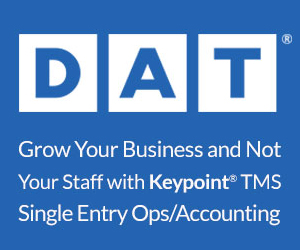 The 2018 TIA 3PL Policy Forum is rapidly approaching! It's the most effective way for you to increase awareness and educate members of Congress and their staffs on the issues that affect your industry and your business.
From June 5-6, 2018, you can:
• Experience two days of high-level briefings, meetings with decision makers in Congress, and exclusive dinners with industry leaders
• Walk the halls of Congress advocating on behalf of your business and your industry
• Build a personal relationship with your elected officials
• Gain the maximum value from your TIA membership
• Enjoy a private tour and memorable dinner on the grounds of Mt. Vernon, home of President George Washington
3PL Technovations is a new meeting laser-focused on the rapid changes in technology affecting the 3PL industry. This highly-energized event will feature rapid presentations by technology providers discussing the latest industry trends and issues as well as presentations and information sessions led by thought leaders. 3PL Technovations is designed to keep leading 3PLs operating at the top of your game.
November 6 - 7, 2018
JW Marriott Starr Pass
Tucson, Arizona
Registration opens soon. Watch your inbox for more information.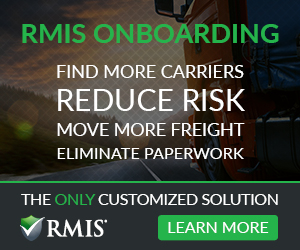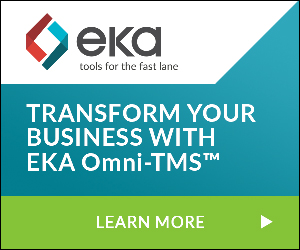 Beth Carroll and The Prosperio Group are collecting data for the 2017 Compensation Survey. Participants who provide their compensation data receive a copy of the survey free of charge.
April 8-11, 2018: Palm Desert, CA - TIA Capital Ideas Conference & Exhibition
April 29-May 1, 2018: Orlando, FL - NASSTRAC Shippers Conference & Transportation Expo
April 29-May 2, 2018: Rancho Mirage, CA - NCBFAA Annual Conference
May 6-8, 2018: Palm Springs, CA - CNS/IATA Partnership Conference
May 5-9, 2018: Charlotte, NC - Warehousing Education and Research Council Conference 2018
May 23-24, 2018: Atlanta, GA - Blockchain In Trucking Transparency18
June 5-6, 2018: Washington, DC - TIA 2018 3PL Policy Forum
Nov. 6-7, 2018: Tucson, AZ - 3PL Technovations
Join us for four days in sunny Palm Desert at the best networking and education conference for the brokerage-based 3PL community, the TIA 2018 Capital Ideas Conference & Exhibition. Not yet registered? What are you waiting for? Register today!
Already registered? There is still time to add events to your schedule, including:
Golf Outing
Sunday Preconference Seminars
Fun Run/Walk
Follow the directions in your confirmation email or contact meetings@tianet.org to add them.
Last week, the Pipeline and Hazardous Materials Safety Administration (PHMSA) published in the Federal Register a request for information on matters related to the development and potential use of automated technologies for surface modes (highway and rail) in hazardous materials transportation.
TIA Vice President of Government Affairs Nancy O'Liddy has been appointed Chief of Staff for TIA.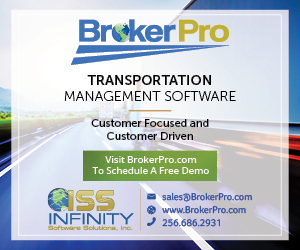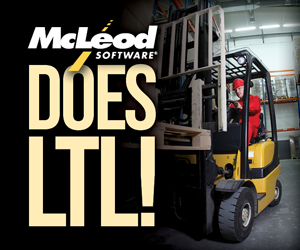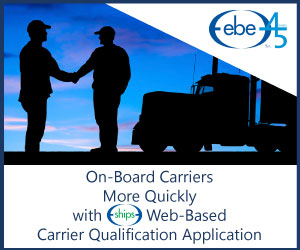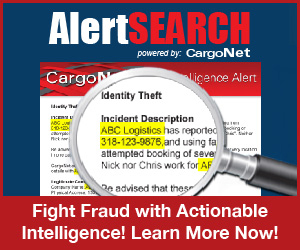 TIA's innovative member-only video production service is designed to assist and enhance commercial outreach efforts. TIA's video service even includes a best-practices training session on how to leverage a video series to grow your business. A custom option is also available to work directly with scriptwriters and a professional videographer who will come to your location to film. Learn more.
Are you taking advantage of the TIA Advantage program? As part of TIA's commitment to help its members grow and succeed, TIA has partnered with several companies to offer its members products and services at special savings including but not limited to:
*Note: TIA does not endorse any products or services from its partner companies.
Expand Your Knowledge of the 3PL Industry. Register Today for These Essential Courses: