Sunset Transportation has announced the acquisition of Snowland Freight Services. The new branches began operating under the Sunset Transportation name effective February 1, 2018.They will provide expanded coverage and support to Sunset's national freight network in the upper Midwest from additional offices in Green Bay, WI and St. Paul, MN.
Descartes Systems Group, a provider of on-demand, software-as-a-service solutions focused on the productivity, performance and security of logistics-intensive businesses, announced that it has acquired Aljex Software, Inc. Aljex is a cloud-based provider of back-office transportation management solutions for freight brokers and transportation providers. Descartes is headquartered in Waterville, Ontario.
If you have news you would like to share with other TIA members, send it to us and we'll place it in the next issue of Logistics Weekly.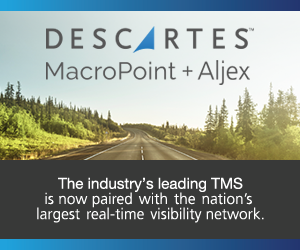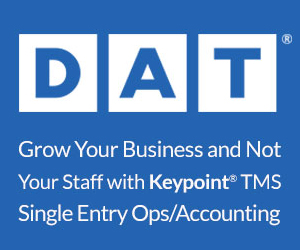 Join TIA staff and industry colleagues in sunny Palm Desert, CA, April 8-11, for the world's largest gathering of brokerage-based 3PLs. It's the can't-miss event of the year!

The 5k run/2k walk will be held Tuesday, April 10th before the Opening Session of the TIA Capital Ideas Conference. The $50 entry fee covers your t-shirt and supports the TIA Foundation and TIA's 2018 3PL Samaritan Award winner.
Take advantage of the Early Bird discount and register today!
The trade show floor is sold out! Thank you to all of our exhibitors. Please e-mail Valerie Sumner to join the waiting list. Interested in learning who is exhibiting? Click here.
After registering for the conference, you will receive an email with a link and instructions to make your hotel reservation.

TIA has contracted directly with the JW Marriott Desert Springs and has not given any third parties permission to block, reserve or book hotel reservations on their behalf. If you receive inquiries from a third party to book hotel reservations, this constitutes an interference with TIA's contractual agreement with the JW Marriott Desert Springs.

In addition, TIA has no recourse for reservations made through a third party. These inquiries are misleading solicitations to TIA's attendees and exhibitors, which are not authorized by TIA. Do not become a victim of phishing or identity theft and ignore these emails.
The Senate on February 13 easily confirmed Ray Martinez to lead the Federal Motor Carrier Safety Administration as the Trump administration promotes a comprehensive infrastructure funding proposal.
As the country's top trucking regulator, Martinez will oversee a revamp of a safety performance scoring program agency-wide, as well as advancements in autonomous vehicle technology.
On February 12, President Donald Trump released his legislative outline for rebuilding U.S. infrastructure. In his outline, Trump urged Congress to act soon on an infrastructure bill that would stimulate at least $1.5 trillion in new investment over the next 10 years, shorten the process for approving projects to two years or less, address unmet rural infrastructure needs, empower state and local authorities and train the U.S. workforce of the future. "For too long, lawmakers have invested in infrastructure inefficiently, ignored critical needs, and allowed it to deteriorate," Trump stated in the outline.
A number of U.S. companies told investors that rising shipping costs in recent months have cut into earnings.
The Wall Street Journal reported in January that shippers are postponing deliveries or being forced to accept higher prices due to a nationwide truck shortage.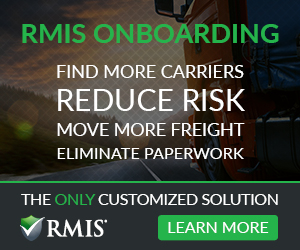 The Transportation Intermediaries Association Political Action Committee (TIAPAC) is a bi-partisan organization that pools TIA member personal contributions and donates those funds to campaigns for members of Congress in accordance with applicable election laws. TIAPAC enables TIA members and their employees to have a voice with legislators who make laws and policies that have a direct impact on the way your company does business.
If you have not already paid your 2018 TIA membership dues, please remit your dues payments now to avoid any interruption in member services or members-only access. Membership is based on the calendar year and expired on December 31, 2017. Online payment is encouraged.

Email membership@tianet.org or call (703) 29-5700 with any questions or to request a copy of a dues invoice
Transport Topics is gathering information for its annual ranking of the largest logistics companies in North America to be published April 9, 2018. The Top 50 Logistics Companies list will appear the same week as the TIA 2018 Capital Ideas Conference in Palm Desert, CA.
Feb. 18-20, 2018: Austin, TX - AirCargo 2018
Feb. 25-28, 2018: Phoenix, AZ - RILA Retail Supply Chain Conference 2018
March 4-7, 2018: Long Beach, CA - JOC Trans Pacific Maritime Annual Conference
April 8-11, 2018: Palm Desert, CA - TIA Capital Ideas Conference & Exhibition
TIA will host a free webinar today for its members on the impact of the ELD mandate, the personal conveyance guidance, and how the ELD impact is affecting the Prohibition of Coercion final rule. The webinar will be co-hosted by Bill Mahorney, Chief, Compliance and Enforcement Division at the Federal Motor Carrier Safety Administration (FMCSA), and Bill Reese, Director at the Commercial Vehicle Safety Alliance (CVSA).
The webinar will be an open session for TIA members to ask questions of the enforcement officials and receive clarity on situations that have already impacted your ability to get freight delivered timely and without penalty.
Wednesday, Feb. 14, 2018
2:00 p.m. – 3:00 p.m. EST
Register Today
Registration is now open for the January CTB Online Study Course, which now includes updated material from the 5th edition of the Foundations of Business text book.The study course contains more than 80 hours of content, tailor-made to prepare you for the CTB Exam to be held on March 31, 2018.
The Certified Transportation Broker (CTB) Program is the only certification for brokers and is the most widely recognized credential in the freight transportation industry. Developed by TIA to increase professionalism and integrity in the freight brokerage industry, the program provides brokers with a solid foundation of business operations, transportation regulations and brokerage practices. The CTB program includes an online study course and a comprehensive certification exam.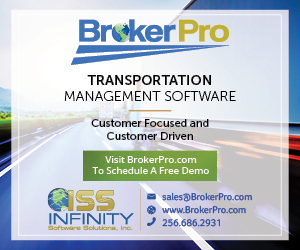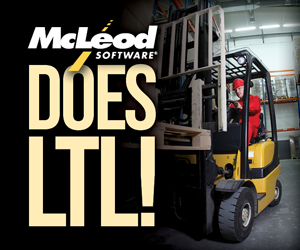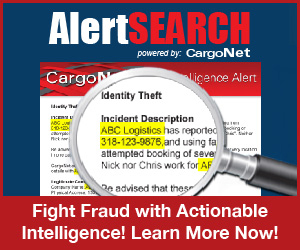 The TIA "Measure Up Compensation Report" is an invaluable tool about third-party logistics companies' salaries and compensation, their organization and job descriptions.

From the report, you will obtain industry specific data like:
Pay level data from more than 45 key brokerage roles
Insight into how different roles are compensated, instead of just how much
Observations from Beth Carroll, the Managing Principal at Prosperio Group, an industry thought-leader, on what the survey really means and compensation best practices.
The survey is available at a reduced rate for TIA members here.
The Federal Motor Carrier Safety Administration's (FMCSA) final rule is requiring the mandatory use of electronic logging devices (ELDs) on all motor carriers who are required to prepare hours-of-service records of duty status. TIA has prepared a detailed card that outlines the implementation dates along with important information on exemptions and penalties. Obtain your ELD Notecard.