Each generation has a time when they look back and say, "Wow that was a strange time!" No doubt, each of us has many examples of how we learned new ways to meet, worship, shop, and more. We learned Zoom etiquette, how to properly socially distance and the technique of the virtual hug. We all have our favorite face covering.
TMRA Members and Friends: Welcome! I really mean that, as in times of challenge and stress, our message needs to be that YOU are both welcome and appreciated! For this issue, you'll note that our theme is "We are ... TMRA Strong" with an emphasis on our 2020 Annual Meeting, set for October 18-20 at The Horseshoe Bay Resort just outside of Marble Falls, Texas in the Texas Hill Country.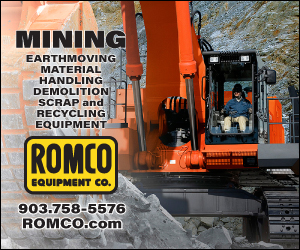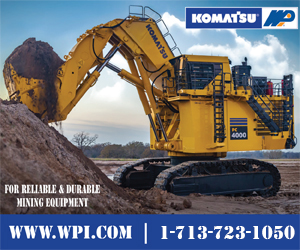 Trihydro has again been ranked among the Engineering News-Record (ENR) Top Environmental Firms. Considered one of the industry benchmarks, ENR ranks its list of top 200 environmental firms nationally based their 2018 gross revenue associated with environmental services. This year marks Trihydro's 14th consecutive appearance on the prestigious list. Debuting at 171 in 2006, Trihydro ranked 118 on the 2019 list.
You can Sponsor A Teacher anytime during the year. This Sponsor A Teacher program gives all members/companies an opportunity to support TMRA's successful teacher education program. A contribution of $1,500 will sponsor one teacher for a workshop that covers teaching materials, meals, lodging, etc. This is your chance to promote our industry by sponsoring a teacher! To learn more, click below.
The COVID-19 pandemic is undoubtedly the defining global health crisis of our time, with governments and health services alike racing to slow the spread of the virus. But beyond the impact on global health, COVID-19 has shown its potential to create devastating social, economic and political challenges that will have lasting repercussions. The mining industry's response has been swift and aligned, and has been driven by two key priorities.
The future of mining is not just about the deposits and reserves that have not yet been efficiently tapped. It also is not just about the people who will make up the mining community years from now - though both are crucial to the sector's future. A central element of mining's future is technology, be it those ideas which keep miners safe, keep mining equipment moving in the most optimised manner, new ideas that will keep commodities moving from pit to port, or that reduce or even eliminate the ecological impact of the industry.
The U.S. Department of Energy (DOE) announced it will provide $118 million in funding to support research and development of technologies to make coal power generation clean. The so-called Coal FIRST (Flexible, Innovative, Resilient, Small, Transformative) initiative aims to convert coal, biomass, and waste plastics to generate "clean and affordable" carbon-neutral electricity and hydrogen.
Mark your calendars for the TMRA Annual Meeting!

DATE: Oct. 18-20, 2020

LOCATION: Horseshoe Bay Resort
We are always looking to share news that is relevant and timely for TMRA members. If you have a submission and would like more information on deadlines, the type of content we are looking for and how to submit an idea, please reach out to Senior Content Strategist at
rryals@naylor.com
!
As the owner of a business that is influenced by the mining economy, you have an interest in the issues that impact the industry. TMRA helps to keep members updated and informed. Please click below to learn more about the many benefits of being a TMRA member.