Our August eNewsletter is a perfect time for TMRA Members to reflect on the value of Education and Outreach BY TMRA. Our Social Media efforts are ongoing and we have just completed a really outstanding Summer of Teacher Workshops. One of those, for Industrial Minerals, was coordinated very closely for the first time with the Texas Aggregates and Concrete Association (TACA), a sister association with some of its real leader members also being TMRA Members.
In July 2019, TMRA conducted three teacher workshops, two lignite and one Uranium. Learn more about these workshops from Francye Hutchins, TMRA Education Director.
On July 16, the San Miguel Electric Cooperative (SMEC) gave a tour of the San Miguel Power Plant and lignite mine to a group of science teachers as a part of the Texas Mining and Reclamation Association's (TMRA) award-winning Teacher Workshop program. SMEC hosted 11 teachers from schools across the state of Texas, including one from Virginia, along with five TMRA staff members.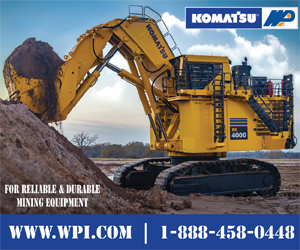 Bradleys, Inc. is the industry leader in electric motor repair, rewinding, load testing and maintenance services for small to ultra large AC and DC motors and generators. We are a mature organization utilizing an efficient set of processes to improve reliability and track labor efficiency for every job; guaranteeing a high value repair at a competitive price.  Now you can monitor your repair remotely through our Customer portal from your phone as it progresses through the repair process, no need to travel to observe your repair. We employ the ISO 9001:2015 structure and guidelines to manage all processes.
TMRA's job is to enhance the images of its member industries, which includes helping educate and promote its story to target audiences. One of the ways TMRA does this is through social media. We have two Facebook accounts (TMRA and TMRA Teacher Workshops) and a Twitter account. To be even more effective, we need your help! By sharing the news in this newsletter and about the industry on your own or your organization's social channels, you help share the positive message of U.S. and Texas mining. This is good for TMRA, as well as your own company or organization.
Our TMRA Social Media and eNewsletter outlets are a great opportunity to highlight YOUR Good News! Please think about TMRA whenever you and/or your company are celebrating a business milestone, award, anniversary, new business or equipment/technology innovation. Send PHOTOS and a short write up our way, making sure to show the names of those in the photo and other pertinent information. This is just another opportunity to participate WITH TMRA! (Click below to learn more!)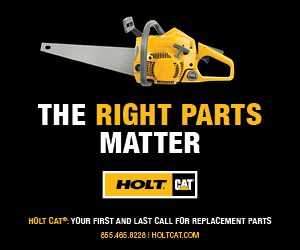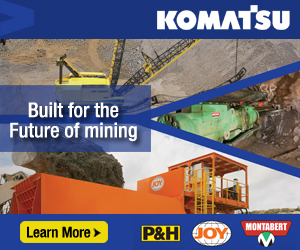 You can Sponsor A Teacher anytime during the year. This Sponsor A Teacher program gives all members/companies an opportunity to support TMRA's successful teacher education program. A contribution of $1,500 will sponsor one teacher for a workshop that covers teaching materials, meals, lodging, etc. This is your chance to promote our industry by sponsoring a teacher! To learn more, click below.
Cornett's Corner posted a Fatal Summary Update for the first six months of 2019. Metal/non-metal mine fatalities are on pace with 2018, with six reported in the first half of both years, while Coal is showing one fewer in 2019 than in 2018. Click below to learn more and view graph.
In the ten months since early September 2018, MSHA has documented nine equipment fires involving Hitachi excavators and shovels and Caterpillar haul trucks, front end loaders and dozers. MSHA urges all mine operators and miners to be aware of fire hazards on surface mine equipment and to follow the safety practices. Click "learn more" below to see the list of safety practices.
On July 25, 2019, acting U.S. Secretary of Labor Patrick Pizzella joined President Donald J. Trump, members of the Cabinet, and senior officials at a White House event recognizing the first anniversary of the Administration's Pledge to America's Workers, an initiative that called on job creators and trade organizations to commit to educate, train, and reskill America's workforce.
| | |
| --- | --- |
| | The TMRA Annual Meeting will be held October 20-22 in Galveston, Texas. |
We are always looking to share news that is relevant and timely for TMRA members. If you have a submission and would like more information on deadlines, the type of content we are looking for and how to submit an idea, please reach out to Senior Content Strategist at
rryals@naylor.com
!
As the owner of a business that is influenced by the mining economy, you have an interest in the issues that impact the industry. TMRA helps to keep members updated and informed. Please click below to learn more about the many benefits of being a TMRA member.