Longtime ASCO consultant, Dr. Les Caplan passed away on December 2. He was 98 years old. Dr. Caplan was responsible for and led ASCO's Clinic and Externship Directors and retired from ASCO a few years ago.
Dawn Mancuso, MAM, CAE, FASAE, the CEO/Executive Vice President of the Association of Schools and Colleges of Optometry (ASCO), was recently elected the president of the Federation of Associations of Schools of the Health Professions (FASHP).
ASCO is pleased to announce its release of a new virtual cultural competency training workshop and toolkit. The workshop and toolkit are part of its Eye on Diversity Initiative, which is generously sponsored by Johnson & Johnson Vision.
ASCO launches its Voices of Diversity project, an important addition to the diversity, equity, inclusion, and belonging Eye on Diversity initiative, generously sponsored by Johnson & Johnson Vision.
ASCO announces the online availability of the recordings of its recently-completed Eye on Diversity Speaker Series, a component of a larger diversity, equity, inclusion, and belonging initiative generously sponsored by Johnson & Johnson Vision.
Deadline to submit nominations is January 13, 2023
Deadline to submit essays is February 17, 2023
Direct costs awarded from July 1, 2021 – June 30, 2022 for research at ASCO member institutions rose 23% to nearly $38 million, according to ASCO's 2021-22 Research Survey Report. $20.7 million came from the National Eye Institute (up from $19.1 million) and $9.9 million from industry (up from $7.4 million), while other federal awards more than doubled to $3.6 million.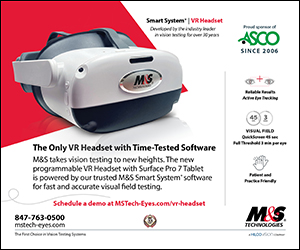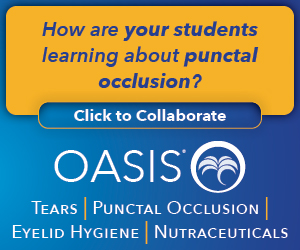 Alcon Completes Acquisition of Aerie Pharmaceuticals, Inc., Strengthening Company's Ophthalmic Pharmaceutical Business
Johnson & Johnson Vision Expands Access to Myopia Management for More Patients with Abiliti™ Overnight Lenses
New Webinar Series Will Feature MacuHealth's Chief Science Officer
The Technology Suite that Helped Me Jump-Start a Fast-Growing Practice Right Out of OD School
Complimentary VSP Vision Premier Pathways Business Education Track
Optometry Student Internships Available
The Herbert Wertheim School of Optometry & Vision Science is happy to announce that the first episode of The Young Vision Scientist podcast is here!
Safal Khanal, OD, PhD, FAAO, assistant professor at the UAB School of Optometry, received the 2022 Career Development Award from the American Academy of Optometry. Khanal is the School's first faculty member and one of only six faculty members nationwide to receive this honor since its inception in 2015.
There was a moment during Salus University's 15th annual Looking Out for Kids (LOFK) charity fundraiser that illustrated just how important this program is to the communities it serves.
Salus University president, Michael H. Mittelman, OD '80, MPH, MBA, FAAO, FACHE, Rear Admiral, USN (Ret.), has been named a Philadelphia Business Journal 2022 Veteran of Influence.
To support the future of optometry, VSP Vision and the American Academy of Optometry Foundation, part of the American Academy of Optometry, teamed up to provide the Practice Excellence Scholarship to 50 top fourth-year optometry students in the United States and Canada.
Dr. Billy Cochran, President Emeritus at Southern College of Optometry, was recently inducted into the 2022 Hall of Fame by TICUA, the Tennessee Independent Colleges and Universities Association.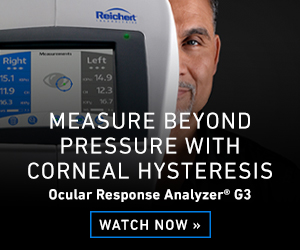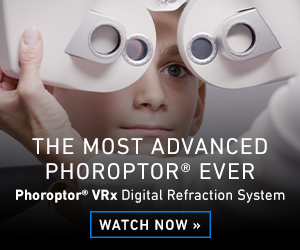 On March 6, 2020, Kentucky Governor Andy Beshear declared a state of emergency for the Commonwealth of Kentucky due to the COVID pandemic.