The United Association (UA) has been training qualified piping professionals for over 150 years. With 17 state-of-the-art training centres, we train: Steam/Pipefitters, Gasfitters, Sprinkler fitters, Refrigeration & Air Conditioning Mechanics, Plumbers, Instrumentation Mechanics and Welders. Stay ahead of the curve, and stay on time and on budget with our superior piping skills.
www.optc.org
Advertisement
EllisDon | November 1 | 11:00 am | Terminal 3, Sheraton Toronto Airport Hotel
CLAC's Grand Opening to New Facility | November 10 | 4:00 p.m. | Cambridge, Ontario
Parkdale Collegiate Institute | November 23 | 10:00 a.m. | Toronto, Ontario
Mohawk College | November 23 | 9:00 a.m.
For more information on these presentations with the League of Champions, please call Lyndsy Miceli at 905-671-3969.
PCL Constructors Canada Inc. is pleased to announce that it was honoured with three safety achievement awards from the Ontario General Contractors Association (OGCA) at its inaugural safety awards ceremony held on September 30, 2016.
Selected from among 11 other OGCA members who individually achieved more than 200,000 hours worked without a lost time incident, PCL was recognized as the

Category I Winner

for outstanding safety performance in achieving the most cumulative injury-free derived hours worked, with a yearly average of 2,414,825 hours over a three-year period.
In recognition of achieving more than 1 million consecutive derived hours worked without a lost time injury, PCL was presented with the

2015 OGCA Milestone Award

. The total consecutive injury-free derived hours worked by PCL in 2015 was 2,367,379.
In addition, PCL was presented with a

Distinguished Achievement in Health and Safety Award

for achieving Zero Injury Frequency. This was in recognition of a three-year period between 2013 and 2015, in which PCL accumulated 7,346,369 hours without a lost time injury.
A few weeks after the release of their groundbreaking report to Attorney General Yasir Naqvi, the authors Bruce Reynolds and Sharon Vogel addressed the October 24 forum on the proposals hosted by the Construction Design and Alliance of Ontario.
The 400-page report includes 100 recommendations that include scrapping the old construction Lien Act and replacing it with "The Construction Act: an Act Respecting Security of Payment and Efficient Dispute Resolution in the Construction Industry."
It is proposed that the new Act be built around three focal points: Promptness of Payment; Efficiency of Dispute Resolution; and Modernization of the Act.
The industry has spent the past few weeks examining the details of the recommendations and trying to assess if it addresses the issues, is it balanced and is such a massive change even feasible in Ontario?
The answer appears to be yes as a big picture solution with many of the fine points to be worked out.
The CDAO event also featured presentations from major players in the reform proposal. OGCA's First Vice Chairman Paul Raboud presented the general contractor's perspective. He expressed general support for the proposal and used a number of examples to demonstrate how it is superior to the existing legislation or to Bill 69. He also explained that the proposed timelines concerning notice periods for right to withhold payment can be problematic and must be addressed.
OGCA representatives will meet with Attorney General Naqvi on October 26, to offer support for the proposal and the need to address outstanding issues.
A summary of the recommendations is posted on the OGCA website.
Remember to check out the link below to view a matrix of the recommendations and OGCA actions on the Construction Lien Act Recommendations. If you have any questions, comments or recommendations to make, please send an email to info@ogca.ca along with the recommendations from the report that you are referencing.
Ontario intends to make it easier to vote and engage more people in the democratic process, including youth.
On October 19, Ontario introduced the Election Statute Law Amendment Act that would, if passed, implement a number of recommendations made by Ontario's Chief Electoral Officer to promote voter participation and improve the voting experience, modernize the election process, and provide clearer rules to parties and candidates before and during elections.
Rapicon has 50 Years of Potain Tower Crane Rental & Sales Experience throughout Canada; and operates a large fleet of a variety of tower cranes to choose from to meet all of your project's needs. Please contact Rapicon today, and a skilled sales representative will be happy to discuss your project's requirements.
www.rapicon.ca
Advertisement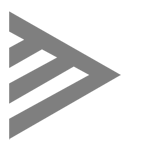 Don't forget to submit your entries for the 2016 Ontario Builders Awards, which will be presented during the 10th Construction Symposium, April 6-8, 2017 at Blue Mountain Resort, hosted by Andrew Younghusband of Canada's Worst Handyman!
Please visit the OGCA website for information and the entry form.
For 70 years, McKay-Cocker has provided construction services across Ontario, building for some of the biggest brands – 3M Canada, Toyota, Ontario Power Generation, Schlegel Villages, and Dr. Oetker, just to name a few. Our projects have spanned the province and include the industrial, commercial, institutional and civil sectors. But, none of our success would be possible without Our People and the strong relationships they've forged. This milestone is a celebration of these relationships. The strong connections we have built is reflected in the numbers; 70 per cent of our projects are from returning clients. We sincerely thank Our People, along with the consultants, subcontractors, and other partners we worked with, for contributing to our accomplishments.
L to R – Adam Latta, Paul Cocker, Ray Millar and Mike McMellar.
Tribunal Issues Preliminary Determination of Reasonable Indication of Injury – Concrete Reinforcing Bar from Belarus, Chinese Taipei, Hong Kong, Japan, Portugal and Spain
Ottawa, Ontario, October 19, 2016
The Canadian International Trade Tribunal (the Tribunal) today determined that there is a reasonable indication that the alleged injurious dumping of certain concrete reinforcing bar originating or exported from the Republic of Belarus, Chinese Taipei, the Hong Kong Special Administrative Region of the People's Republic of China, Japan, the Portuguese Republic and the Kingdom of Spain has caused injury or is threatening to cause injury to the domestic industry.
The Tribunal's preliminary injury inquiry was conducted pursuant to subsection 34(2) of the Special Import Measures Act as a result of the initiation of a dumping investigation by the President of the Canada Border Services Agency (CBSA). The CBSA will continue its investigation and, by November 17, 2016, will issue a preliminary determination.
The Tribunal is an independent quasi-judicial body that reports to Parliament through the Minister of Finance. It hears cases on dumped and subsidized imports, safeguard complaints, complaints about federal government procurement and appeals of customs and excise tax rulings. When requested by the federal government, the Tribunal also provides advice on other economic, trade and tariff matters.
For more information, visit www.citt-tcce.gc.ca/en/whats-new or contact:
Additional links