The United Association (UA) has been training qualified piping professionals for over 150 years. With 17 state-of-the-art training centres, we train: Steam/Pipefitters, Gasfitters, Sprinkler fitters, Refrigeration & Air Conditioning Mechanics, Plumbers, Instrumentation Mechanics and Welders. Stay ahead of the curve, and stay on time and on budget with our superior piping skills.
www.optc.org
Advertisement
The Ontario General Contractors Association (OGCA) and The League of Champions (LOC), together celebrated its Annual OGCA Award Ceremony on September 30, 2016 at the Verdi Banquet Hall. Together, OGCA Chairman Frank Perricone, Minister of Labour Kevin Flynn, Rob Ellis of MySafeWork and Chief Prevention Officer George Gritziotis, welcomed the league's newest members and patrons. Elizabeth Witmer of WSIB helped present the Safety Awards for 2015.
Congratulations to
Alberici Constructors Ltd.
Ledcor Construction Limited
Can Mar Contracting
Stubbe's Precast Commercial Inc.
Deep Foundations Contractors Inc.
Aecon Buildings, a Division of Aecon Group Inc.
Engie MultiTech Ltd.
Gillam Group
Harris Rebar
Matheson Constructors Limited

PATRONS
Grand Valley Construction Association
Infrastructure Ontario
Toronto Construction Association.
Chairman Frank Perricone also presented Rob Ellis with a Jersey that represents the corporate commitment which members and patrons have pledged in being the safest companies in Ontario.
The League of Champions is an excellent initiative that supports safety awareness and excellence. The Jersey of Courage has become an important symbol of corporate commitment to excellence in health and safety. As the league continues to grow and strengthen, I encourage all leaders to continue advocating this important initiative. Become a member today. Click here for more information.
Rob Ellis from MySafeWork along with fellow champions, Jason Ball and Suzanne Johnson from Ball Construction, Steve Hanley from Melloul-Blamey Construction Inc., and Martha George from GVCA attended a school presentation at Conestoga College. It was very well attended with over 250 students. Many students challenged Rob and our leaders with hard-hitting questions. The Students at Conestoga College pledge to take a stand when it comes to safety and making it their number one priority. To read more on this event, click here
Rob Ellis would like to extend an invitation to all Champions to attend two of his upcoming school presentations. Come out and make a differences in mentoring these young minds who potentially are the future of your workforce, leaders of the construction industry. Please RSVP your attendance to Lyndsy Miceli, at lyndsy@ogca.ca
PARKDALE COLLEGIATE INSTITUTE
ADDRESS | 209 Jameson Ave., Toronto, ON
DATE | NOVEMBER 21, 2016
TIME: | 10:00 A.M. –11:00 A.M.
Mohawk College, Stoney Creek Campus
ADDRESS | 481 Barton Street, Stoney Creek, ON
DATE | November 23, 2016
TIMES | Session 1 – 9:00 a.m. – 10:30 a.m.; Session 2 | 10:45 a.m. – 12:15 p.m.
Don't forget to Follow and Like The League of Champions on Twitter and Facebook. If you should have any questions and/or feedback, please contact Lyndsy Miceli at lyndsy@ogca.ca or call 905-671-3969
The release of the Review has initiated a very positive response. The OGCA Task Force assigned to review the report and represent our members has met and is very positive that the Report meets all of the issues raised by OGCA.
The comprehensive proposals to modernize the Construction Lien Act and address payment issues has been endorsed by the OGCA Members Committee.
Rapicon has 50 Years of Potain Tower Crane Rental & Sales Experience throughout Canada; and operates a large fleet of a variety of tower cranes to choose from to meet all of your project's needs. Please contact Rapicon today, and a skilled sales representative will be happy to discuss your project's requirements.
www.rapicon.ca
Advertisement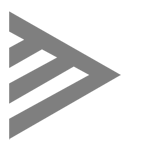 York Region schoolboards invite all Phase 1 vendors to a special in-person meeting
Date:

Time:

Location:

October 5, 2016

7:00 - 8:30 PM
York Catholic District School Board
320 Bloomington Road West, Aurora, L4G 0M1, Main floor Boardroom
York Region District School Board and York Catholic District School Board are collaboratively launching a new, fully-integrated online eProcurement tool that will allow vendors to view, register and submit entirely online in one quick, easy and convenient location. All Phase 1 vendors are invited to attend to an in-person session at York Catholic District School Board where leaders there will provide a hands-on live demonstration of the new tool. You will learn how to:
Create a vendor account

Navigate through the software

Submit and withdraw a bid online

Explore the vendor dashboard

Manage your bid history
Benefits include:
No more

late bids - always online, always accessible

No more

calculation errors - all calculations are done automatically

No more

locked down documents - Bidders can preview bid documents prior to registering

No more

non-compliant bids - built in bid compliancy checker for 100% compliant bids

No more

constraints - self serve tool allows bidders the flexibility to modify and withdraw bids in advance of the closing time and date from the comfort of their own computers, from anywhere in the world
Due to space limitations, this event is open only to Phase 1 vendors. York Region District School Board and York Catholic District School Board ask that only one representative from an organization register so that they can accommodate as many participants as possible. Your feedback is important and we hope to see you there.
The Workplace Safety and Insurance Act (WSIA) governs workers' compensation in Ontario. This course introduces the provincial legislation, reviews the basics of accident reporting, managing workers' compensation claims and reducing accidents costs to participants. The course reviews how claim decisions are made and the appeals process. Tribunal decisions will be reviewed and discussed in class.
This course, designed by Norm Keith, B.A., J.D., LL.M., CRSP, a leading employment and labour lawyer and author of Canadian Health & Safety Law, focuses on:
· Overview of the Workplace Safety and Insurance Act;
· Understanding workers compensation benefits and how entitlement decisions are made;
· Effective accident investigations and completing the WSIB Form 7;
· Effective claims management and cost saving strategies;
· Overview of the re-employment and co-operation obligations for Early and Safe Return to Work (ESRTW) and effective return to work techniques;
· Techniques for managing challenging claims;
· Appealing WSIB decisions and understanding the appeal process.
The cost of this seminar is $295 plus HST per registrant.
An invoice will be sent via email upon completion of registration.
Register for this event today - space is limited. (http://www.fasken.com/workers-compensation-claims-mgmt-oct-2016/
OCSI is pleased to release the Outcome Statement from the 3rd annual InfraForum held earlier this year in Toronto.
"The InfraForum allowed an exchange of viewpoints from a wide range of stakeholders on how infrastructure investments can best be utilized to promote economic growth and benefit the citizens of Ontario," said Carl Bodimeade, Chair OCSI. "Other benefits which could be realized include greater resiliency to climate change, better accommodation of future population patterns and demographics, and increased innovation. For these to occur, inclusive, multi-stakeholder forums such as this are essential."
Link to the slides from the event.

Special Invite to Procurement Workshop - October 21st

Following up on one of the themes discussed in the InfraForum,you are invited to participate in the Courageous Conversation: Procurement Workshop on Friday, October 21st, 2016.

This session is co-hosted by OCSI, WaterTAP and Consulting Engineers of Ontario. There is limited seating for this event and we encourage you to register early for the FREE event. REGISTER.

Details
Date: Friday, October 21, 2016
Time: 10:00am to 2:00pm
Location: University of Toronto, 35 St. George Street (Galbraith Building), Room 202

How can procurement lead to sustainable municipal infrastructure in Ontario?

Join us for an interactive workshop that will harness your experience and insight to develop a set of criteria for procuring sustainable municipal infrastructure and an action plan for moving forward.

Description
The municipal procurement process for infrastructure projects has been criticized for its inability to provide value for money for municipalities.This leads to negative outcomes for municipalities, engineers, contractors, and suppliers and strains the relationship between these parties. Despite government, engineers, contractors, suppliers, and municipalities discussing the downfalls of common procurement practice in Ontario, no major change has occurred. Why is this the case and what can we do to address this issue meaningfully? This Courageous Conversation will take place as part of WaterTAP's Ontario Water Innovation Week and invites stakeholders to discuss these issues in a highly interactive setting. We will emerge with a set of shared criteria for procuring sustainable municipal infrastructure and a plan for moving forward toward solutions.

REGISTER for the Procurement Workshop.
OGCA's Clive Thurston and David Frame will once again be joining the folks from ORCGA for a session in London (October 20) and another in Thunder Bay (October 25).
Issues on Tendering, the Lien Act, MOL and WSIB regulatory changes and the League of Champions are the topics being discussed. We hope you can join them on this information tour! For more information, please contact Jennifer Parent at 866.446.4493.
Congratulations to the following companies which are celebrating milestones this year:
Alpeza General Contracting Inc.
– 25 years
Aquicon Construction Co. Ltd
. – 30 years
Aveiro Constructors Limited
– 40 years
Berkim Construction Inc
. – 50 years
More in the next newsletter! If you want your company to be recognized, send a quick email to Mary Wademan
mary@ogca.ca
Warning: In September and October 2016, advisors and insurers will begin to frantically race against time to make sure that insurance buyers are not heavily penalized by the new tax rules that will take effect in January 2017. These changes apply to permanent life insurance policies and annuities. Several sources have told The Insurance and Investment Journal (IIJ) that universal life will be particularly hard hit.
By November, it may be too late to submit an insurance application because most insurers will not be able to analyze the risk, check the medical history or require supplementary exams and price the policy before December 31, 2016.
The federal government announced the new tax measures in 2014. Even so, many insurers and MGAs told IIJ that they were worried that advisors would submit new proposals, or even convert policies, within too short a timeframe for them to issue a contract before December 31, 2016. Past that deadline, clients would have to pay more for insurance and lose important tax benefits linked to savings accumulated in policies. For business insurance, the option of accumulating savings in a policy tax-free will evaporate overnight!!
A recent announcement from one major life insurance company. "We cannot backdate any policy issued in 2017 to have an effective date in 2016."
Other warnings to financial advisors about this issue may well multiply in the coming weeks. One managing general agency told IIJ that he believed insurers' IT systems could well be disrupted or even paralyzed by the expected explosion in urgent applications.
... Don't hesitate any longer to take advantage of this once in a lifetime opportunity.
Courtesy of Dan Lawrie Insurance
Mark your calendars now for the upcoming 10th Construction Symposium, April 6 – 9, 2017 at the Blue Mountain Resort in Collingwood!
Andrew Younghusband, host of Canada's Worst Driver and Canada's Worst Handyman will be hosting the Ontario Builders Awards this year. Be sure to send in your entries by December 15, 2016 in order to be in included in this year's competition. Click the headline for the Entry Form.