Our online Exhibitor registration is still open on our website. Space is limited....Don't miss out!
(Annual Conference)

Booths are sold on our website only on a first-come, first-served basis.
Booth registrations can only be made on the NYRWA website: https://nyruralwater.org/conference where you will choose your booth location. This is the only method of registration and payment for booth purchases.

Click here for Important Instructions
Click here for the Exhibit Hall Layout **Please note there has been a slight revision to the layout**
Please be sure to have a credit card available before you begin your registration process. We accept Visa, MasterCard and American Express. Please do not use spaces or dashes when entering your credit card number. You may also pay by echeck.
Please note: Be sure you are using a valid payment method and funds are available, if your payment is declined the booth will open up and you will lose your preferred choice.
You will also need a brief description of your company's services as well as all booth attendee names, email addresses and emergency contact name and phone number for each booth attendee.
Annual Conference Covid Policy:
NYRWA is following state guidelines for the Covid-19 virus. We will continue to follow the guidelines of the state and the Turning Stone Resort for our event May 23-25, 2022. At the current time the Turning Stone Resort is requiring face coverings for all guests and employees, regardless of vaccination status, in all public areas.
We sincerely appreciate the following sponsors who have committed to a sponsorship for our 2022 Annual Technical Training Workshop & Exhibition in Verona on May 23 - 25, 2022. These sponsorships will be used for door prizes and a Sponsorship Grand Prize for attendees.
1) Premier Sponsors - Siewert Equipment, Koester Associates, Inc. and G.A. Fleet Associates, Inc.
2) Gold Sponsors - Mueller Company, EJ Prescott, General Control Systems, Inc., Ti-SALES, C2AE, Core and Main, LLC, GP Jager and Statewide Aquastore Inc.
3) Silver Sponsors - Auctions International, Kennedy Valve and M&H Valve and BCA Architects & Engineers
4) Golf Hole Sponsors - AFTEK, Inc., C2AE, Everett J. Prescott Inc., Hunt Engineers, Architects & Surveyors, Hymax a Mueller brand, J. Andrew Lange, Inc., Koester Associates, Inc., Lamont Engineers,
Pow-R Mole Sales & Services, Statewide Aquastore Inc, Ti-SALES, W2O, and Wright - Pierce
Thank you one and all for your continued support of this association!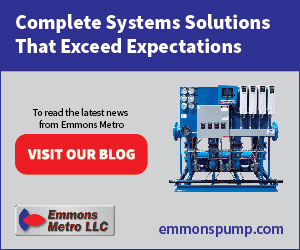 Don't have time to spend traveling to sit in a class all day? The best place to receive renewal web based training is at home or work, whichever your schedule allows. You can work at your own pace. SunCoast Learning Systems offers some great topics that will fit your certification requirement needs. Online courses are New York State approved and offer the flexibility and convenience you are looking for. For more information call 1-800-269-1181 or visit https://www.suncoastlearning.com/courses/ny.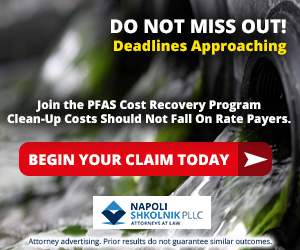 The Great Resignation and COVID-19:
Impact on Public Sector Employment and How Employers Can Help

MissionSquare Research Institute has been tracking state and local government employee sentiment since the start of the COVID-19 pandemic. The latest data from a survey of public employees shows they are increasingly inclined to leave their jobs. But there are practical steps employers can take to stem resignations as we enter the next phase of the pandemic.
Click here to continue reading.
Dear Regional Contact,
WaterISAC and the USEPA are alerting the water and wastewater systems sector to new information regarding a potential cyber threat to United States critical infrastructure. All water and wastewater system owners and operators should read this alert and the attached advisories and adopt the recommended mitigation actions if needed.
On February 11, 2022, National Security Advisor Jake Sullivan stated that new Russian forces continue to arrive at the Ukrainian border and that, "we are in the window when an invasion could happen at any time." If Russia takes military action against Ukraine, the response by the United States, "would include severe economic sanctions with similar actions taken by the European Union, the United Kingdom, Canada and other countries."
In an Intelligence Brief issued on January 23, 2022, the Department of Homeland Security (DHS) stated, "We assess that Russia would consider initiating a cyber attack against the Homeland if it perceived a US or NATO response to a possible Russian invasion of Ukraine threatened its long-term national security. Russia maintains a range of offensive cyber tools that it could employ against US networks—from low-level denials-of- service to destructive attacks targeting critical infrastructure." See attached DHS Office of Intelligence and Analysis, Intelligence in Brief, Warning of Potential for Cyber Attacks Targeting the United States in the Event of a Russian Invasion of Ukraine (DHS-IA-IB-2022-00927).
Due to these current events, WaterISAC and the USEPA strongly encourage water and wastewater system owners and operators to maintain a heightened awareness for possible intrusions into their operational networks and to prepare to maintain critical operations if process control networks are disabled. Review the December 20, 2021, Advisory from WaterISAC and USEPA for tactics, techniques, and procedures used by Russian and Russian state-sponsored proxies and, where necessary, adopt the recommended mitigation actions to reduce risk from and build resilience to potential attacks. (See attached USEPA-WaterISAC Advisory, Cybersecurity Recommendations in Consideration of the CISA/FBI/NSA Advisory on Russian State-Sponsored Cyber Operations Against U.S. Critical Infrastructure).
Recorded Webinar
The USEPA and WaterISAC delivered a webinar recently to provide additional information on the Cybersecurity Recommendations Advisory that is located at the following link: https://www.waterisac.org/portal/dec21-jan22-epa-waterisac-webinars.
To access the webinar recording, login to your WaterISAC account. If you are not a member, please request a free trial membership at https://www.waterisac.org/
Atlantic Underwater Services, Inc.

Better Power, Inc.

Blue Line Engineering, D.P.C.

Cedarwood Environmental Services

Clow Valve Company

Frankfort, Village of

General Control Systems, Inc

Golden's Bridge Community Association

HEI Property Management, Inc.

HYMAX a Mueller brand

Leisure Village MHP, LLC

Mueller Systems

Smiley Brothers Inc. - Water

Springville MHP LLC

The Sherwin Williams Company

Tighe & Bond

Wyoming, Village of


Xylem Inc.
BECOME A MEMBER OF THE NEW YORK RURAL WATER ASSOCIATION, INC.