It is the holiday season. Yes, we have made it to the end of another challenging year. As festive decorations and lights begin to pepper our neighborhoods, it is a reminder that despite all we have been through, this last month of the year is one of joy, light, celebration, and thanks. So many different holidays are celebrated now. This year, we will tentatively welcome back our friends and extended families for dinners and parties. When we remember where we were last year, the holiday lights shine a little brighter.
Get a taste of NYSAE and save — use this link: portal.nysaenet.org/memberships/join
If you are looking to:
Stay current in the industry,
Build your professional community,
Advance your career,
Be recognized and build your business,
Connect, innovate and grow...
...we have a terrific offer for you!
Join the New York Society of Association Executives during December with the Taste of NYSAE promotion and save 10% on your dues with promotion code NYSAEHolidays. That's six — or more — months of membership at a great price! When you accept this offer, your membership will be active through June 30, 2022, the end of our member year. You pay just half a year's dues less 10%.
Review member benefits and join today!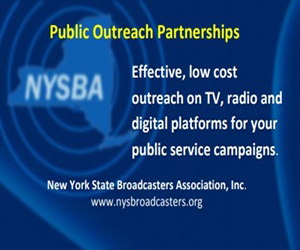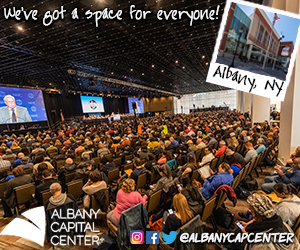 Q: I'm pulling my hair out trying to figure out how to counsel my board on 2022 programming. I thought we'd be out of the COVID woods by now, but we're not. I don't want to financially commit the organization if people aren't going to show up. Some board members have suggested hybrid but the A/V costs are astronomical. What are other organizations doing?
A: Unfortunately, no one can predict in this COVID climate. Plus you cannot make a decision based on other associations' outcomes because culture, member profiles, locations, etc. are different. Only you and your leadership know your organization and your community. Are your members asking for live events? How's your attendance for virtual offerings? Talk to your board, consider surveying your leadership and membership but understand that what is happening today in the pandemic world may change pretty quickly in a month or two.
At Cipriani Wall Street, Mayor Michael Bloomberg presented the Gotham Impact Salute to Brian Stokes Mitchell, accepting on behalf of The Actors Fund. The Gotham Awards are one of the leading honors for independent film and television and are the first honors of the film awards season. You can watch Mayor Bloomberg's presentation, a short tribute video to The Fund and our Chairman's acceptance speech on The Gotham Awards YouTube Channel.
The Group Foundation for Advancing Mental Health announced that funds are available to support original clinical research reviews, either qualitative or quantitative that focus on some selected area of group psychotherapy. Groups of up to $5,000 may be awarded. For more information, contact Diane Feirman at dfeirman@agpa.org.
Lou Coletti, President & CEO of the Building Trades Employers' Association (BTEA) was recently interviewed by the Commercial Observer about his role with the New York Building Congress. See the article here.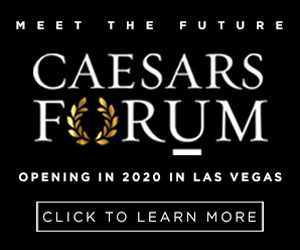 Friday, Dec. 10, 11 a.m. – 12:15 p.m. | NYSAE Members Free, Guests $45

As we close out 2021 and begin to put the pandemic behind us, it is time to look to the future. Join this program to learn about foresight and futures-thinking and how it propels associations forward, enabling them to be more flexible and resilient. You will hear from four experienced association executives who have benefitted from embracing and integrating futures-thinking throughout their association. Then we will have an open forum for participants to ask questions and share their successes and challenges.
Friday, Jan. 14, 9 -10 a.m. | NYSAE Members Free, Guests $20

The association industry is reeling from the impact of the global pandemic, social injustice, the great resignation, and fundamental shifts in business models, industries, and value propositions. Today, and in the future, the association workforce deserves—and increasingly demands—inclusive leadership. The lure of superficial perks to attract and retain top talent are giving way to more meaningful social priorities like equity, belonging, wellness, and justice. Executive womxn in the C-suite are taking note and leading from the front.

Evidence shows most employees value leaders who speak up on social issues, and increasingly look for inclusive leaders who advance diversity, equity, access, and belonging internally and within the industries they serve when deciding where to work. The language we use, from interviews to board meetings to job descriptions, is deeply intertwined with our success. But, maybe fear of saying the wrong things has prevented you from fully engaging in this work? Let's explore language and DEI together in a safe, interactive, community designed for executive womxn leading in associations and nonprofits.