Greetings everyone. I recently ran into an old friend from my very first association. We were both starting our careers in the early 1970s, he as a salesman for one of our member manufacturers and me as a neophyte association executive. I use the term "executive" lightly, as I was, at the time, the number three person in a three person organization.
The National Association of Pediatric Nurse Practitioners (NAPNAP) Executive Board is pleased to announce that Cate Brennan, MBA, CAE, a member of the NYSAE Board of Directors, has been named chief executive officer. In her role as the executive director during the last six years, she worked closely with the Executive Board and staff to advance the associations' mission and implement strategic priorities in NAPNAP's fifth decade of caring for and about children.
An NYSAE Educational Program Monday, October 21, 2019 Vanderbilt Suites, NYC By Susan Fields
"The win is the act of making the Ask. Let go of the outcome and it will find you." Laura Fredricks, JD, CEO and Founder of THE ASK
Membership associations are facing the increased challenge of raising non-dues revenue to keep their organizations afloat. For this reason, the art and science of soliciting sponsorships, foundation grants, and contributions from individual donors has become an essential skill for executives of these organizations. In reviewing the concepts below, keep in mind that the greatest predictor of success is the quality of our communications in asking others to collaborate with us in creating positive outcomes. What you are about to learn will apply to every part of your life as asking is something that we do every day with almost everyone we encounter.
1. Why did you choose this field and what about it keeps you going?
After starting and selling a company I started in Silicon Valley – Women's Financial Network – I was waiting for the right next big thing. I had the ah-ha when I was in Davos. There couldn't be a better time for a business and innovation academy delivered live, online.
Got a friend or colleague who can benefit from the events, education programs and community that NYSAE provides? Tell them about this special offer to try us out for six months!
That's right, two for the price of one. How often do you see a deal that good?!
How it works.
Two individuals must join together between December 1, 2019 and January 31, 2020 to take advantage of this offer. Their dues, already prorated for the second half of the member year (Dec./Jan. through June 30), will now be half that amount; a huge savings. The two individuals can be from the same or different organizations, join as the same or different
member types
, and pay their dues separately or together. Former NYSAE members who have been inactive for at least four months may also take advantage of this offer.
For more information or to sign up, contact NYSAE at
Info@nysaenet.org
or 212-297-2197 today! This offer is not available online. Please note that this offer cannot be used with any other discount offers.
Two for the price of One. Pass it on!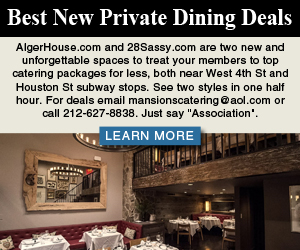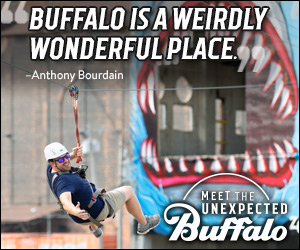 Q After several years of essentially flat membership, our numbers are now declining. What can we do to turn this around? (our members are individuals, not organizations)
A. Here are several initiatives that can help strengthen your membership, are relatively easy to implement and not expensive.
Do you have members posting content on your blogs, supporters sharing photos on your website, or any other third parties providing content directly to your website? If so, you need to renew your Digital Millennium Copyright Act (DMCA) Designated Agent designation with the Copyright Office. (If you are unfamiliar with the DMCA Designated Agent concept, please read the explanation below.) Any nonprofit that may have previously qualified for the safe harbor from liability for copyright infringement under Section 512 of the DMCA will lose any ability to claim this safe harbor if the nonprofit does not renew its designation of agent within three years of the last online filing (or amendment). This is coming up soon, assuming your nonprofit did this correctly between December 1, 2016 and December 31, 2017. As we have noted previously, nonprofits are not immune from copyright infringement liability simply because of their nonprofit status.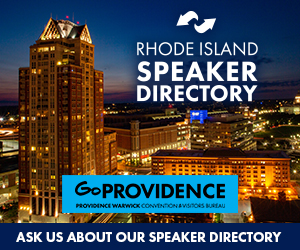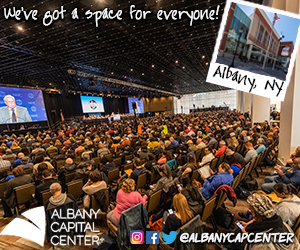 Congress is preparing to pass a temporary spending bill to keep the government running through December 20. That continuing resolution could be a vehicle for repealing a burdensome nonprofit benefits tax, say ASAE and the UBIT Coalition. In a letter to House and Senate leaders delivered November 13, ASAE and its UBIT Coalition urged lawmakers to include repeal of the 21 percent tax on parking and transportation benefits that tax-exempt organizations provide to employees in the short-term continuing resolution that Congress is set to pass in the next few days.
We would like to recognize and congratulate members who have hit NYSAE Anniversary Milestones:
5 years:
Catherine Brennan, MBA, CAE, National Association of Pediatric Nurse Practitioners
Doug Brown, CDIA, CAIA, CBC, CVIA, Paradigm Associates LLC
Linda Chiaverini, Women's Bar Association of the State of New York
JuWon Choi, Association of Junior Leagues Int'l Inc.
Darryl Leggieri, Saratoga Convention & Tourism Bureau
Jennifer Openshaw, Girls with Impact
Matthew Stumpf, Hilton Worldwide
10 years:
Anthony Saporito, Mechanical Contractors Assn. of NY, Inc.
15 years:
Ross Heller, CustomNEWS, Inc.
December 4th | Millennium Times Square New York, 145 West 44th Street between 6th & 7th Avenue
It's hard to believe that the holiday season is almost upon us, and what better way to kick off than with friends and colleagues at the NYSAE Holiday Party. Join your friends and make new ones as we unwind from a long year with an evening of fun and celebration.
Dec. 6 8:30 – 10:00 AM | Risk and Insurance Management Society, Inc. (RIMS) 1407 Broadway (between 38th & 39th St.) 29th Floor
In a world where diversity, equity and inclusion initiatives abound, and the champions of this work are hot commodities, the question remains: have we truly made room for diversity? Or have we reduced DEI work to demographics, sound bites and new hires? The path to true diversity is to ensure that this work is part of the 'DNA' of every company, across every industry—where diversity of thought and perspective are pursued as aggressively as the more visible types of diversity. The health and success of our organizations are dependent upon broader and more sustainable strategies. Through thought-provoking concepts and candid conversation, this session will help to equip us and our organizations with strategies which actually move the needle.
Dec. 11th 12 - 1 PM | Webinar link to be shared prior to event.
The Stop Hacks and Improve Electronic Data Security Act ("SHIELD Act") was signed into law this summer, and with it came significant changes to current data privacy regulations. The SHIELD Act significantly alters data privacy and security regulations for ALL businesses operating in New York. Is your organization compliant? Register today for this unique opportunity to hear directly from two data privacy and security experts, Rebecca Rakoski, Esq. Managing Partner, XPAN Law Group and Dr. Robert Spangler, Associate Executive Director of IT and Operations, New Jersey State Bar Associations, they walk you through exactly what you need to know to make sure your organization is complaint – as well as easy ways to become compliant if you're not.
Member Price: FREE / Nonmember Price: $35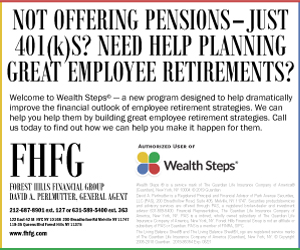 NYSAE thanks all the organizations below who have chosen to support our valuable programs and benefits through Organizational Membership. We appreciate their ongoing commitment and participation.
For more information on organizational memberships, please see here.