Dear NYSAE Members and Friends:
Being part of the NYSAE community of industry professionals has always been something that I have considered an asset to anyone who is serious about continuing their professional development. Whether you are new to association management or a seasoned pro, NYSAE always has something fresh to offer. Case in point is the new management team at the helm with the new programs and services that are being developed by your peers and professional staff that aim to provide all of us with what we want and need.
NYSAE is excited to announce its new and revamped awards program for the
Synergy Awards
Luncheon. It is scheduled for Wednesday, May 13, 2020 from Noon – 2PM at the Harvard Club. In an effort to recognize major players in the New York City metro association and nonprofit community, NYSAE's Synergy Awards Committee developed new categories for NYSAE to shine light on not only exceptional employees, but the extraordinary work that their organizations do to make an impact on the NYC community and beyond.
If you feel like your association has a member registration or renewal problem, certain factors can help, but here's the bottom line: it's almost always an engagement problem.
As consumers, we are recipients of personalized experiences as we engage with brands online. But a personalized experience goes a lot deeper than an organization knowing our name.
Q: I have heard a great deal recently about Sustainable Investing and ESG investments. Can you explain what is meant by that?
The continuing saga of donor disclosure on Form 990s for 501(c)(4) and 501(c)(6) organizations took another turn last week. On September 6, the IRS issued proposed regulations allowing affected nonprofits once again to stop disclosing their donors, and waived penalties against nonprofits that had not disclosed their donors in reliance on previous IRS guidance, even though that guidance was ultimately overturned by a federal judge.
We would like to recognize and congratulate members who have hit NYSAE 20th & 25th Anniversary Milestones in 2019:
20th Anniversaries
Gayle Brandel, PNP Staffing Group
Jerry Cito, NYC & Company
Luana Lewis, Better Business Bureau Serving Metropolitan New York
25th Anniversary
Linda Ferm, CAE, Ferm Strategies
Nov. 14, 8:30 – 10:00 AM | NYSAE/Kellen Headquarters | 355 Lexington Ave, Floor 15 (between 40th and 41st St.)
As an association executive you know that your Association's brand must resonate with your members. During this entertaining, informative and thought-provoking talk, hear from Ethan Chazin, organizational culture transformation coach, why rebranding your Association is a critical survival strategy for re-connecting with your members, partners, Government agencies...all stakeholders who engage with your Association. Rebranding begins with developing a compelling and aspirational Vision statement with an actionable Mission statement, and includes telling a story around your Association's history. Further, successfully re-branding your Association demands that your leadership team address eight fundamental questions about your future existence.
Member Price: $35 / Student: $10/ NextGen: $20 Nonmember Price: $65
December 4th | Millennium Times Square New York, 145 West 44th Street between 6th & 7th Avenue
It's hard to believe that the holiday season is almost upon us, and what better way to kick off than with friends and colleagues at the NYSAE Holiday Party. Join your friends and make new ones as we unwind from a long year with an evening of fun and celebration.
Dec. 6 8:30 – 10:00 AM | Risk and Insurance Management Society, Inc. (RIMS) 1407 Broadway (between 38th & 39th St.) 29th Floor
In a world where diversity, equity and inclusion initiatives abound, and the champions of this work are hot commodities, the question remains: have we truly made room for diversity? Or have we reduced DEI work to demographics, sound bites and new hires? The path to true diversity is to ensure that this work is part of the 'DNA' of every company, across every industry—where diversity of thought and perspective are pursued as aggressively as the more visible types of diversity. The health and success of our organizations are dependent upon broader and more sustainable strategies. Through thought-provoking concepts and candid conversation, this session will help to equip us and our organizations with strategies which actually move the needle.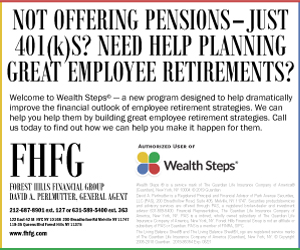 NYSAE thanks all the organizations below who have chosen to support our valuable programs and benefits through Organizational Membership. We appreciate their ongoing commitment and participation.
For more information on organizational memberships, please see here.