NALA is the Nation's Leading Professional Association for Paralegals
Equipping paralegals for the challenges of the future through certification, professional development, and advocacy.

-NALA Mission Statement
Ensuring paralegals are known and valued as an integral part of the legal ecosystem.

-NALA Vision Statement
The NALA studio is thrilled to announce the 2023 NALA Conference & Expo. NALA's CEO and President got together to give you an exciting sneak peak of what's to come. You don't want to miss this! Sit back, relax, and enjoy the show.
This year's Conference & Expo will be held in Boston from July 12-14. Registration is open! If you want to take your career to the next level, connect with other paralegals and legal professionals and learn from the best of the best. Do not miss out on the opportunity to attend this year's conference. It is the perfect way to gain insight, expand your network, and stay up-to-date with the latest legal trends and best practices.
Registering for the conference is simple. Visit our website to view the 2023 Conference & Expo brochure and choose the attendance option that works best for you then register! We offer in-person, virtual, and single day pass options. Early bird pricing is available now, so secure your spot before prices go up!
Be in the now. Be in the know. Be NALA.
Our NALA Board President, Debbie Overstreet, ACP, has a message for you! Get ready to hear all about the amazing things we have planned for April and beyond. Don't miss this month's inside scoop. Click to watch now!
NALA Volunteer Spotlight – Cassie Snyder, ACP
In each monthly newsletter, an outstanding NALA volunteer is featured in the NALA Volunteer Spotlight. This spotlight includes the volunteer's professional achievements and fun facts about them. We hope you enjoy this opportunity to get to know your fellow NALA members on a more personal level!

In this month's spotlight, we would like to introduce you to Cassie Snyder, ACP. Please click here to read the April Volunteer Spotlight!
Mark your calendars! On June 13, 2023, at 2 PM CT, NALA will be hosting a Virtual Candidate Forum. This will be the perfect opportunity to get to know the Board of Director candidates. The forum is free to attend, but space is limited, and attendees must register in advance. If you cannot attend this event, do not worry! The forum will be recorded.
Only NALA Active type members are eligible to vote in the election.
*Registration information coming soon*
Do you have a strong passion for the paralegal field and a deep commitment to extending its influence throughout the United States? If you do, we have an incredible opportunity for you! NALA is searching for an Affiliated Associations (AA) Director and Secretary who will wholeheartedly support present and future NALA Affiliated Associations. These two roles are crucial in fortifying the paralegal community nationwide by advocating for the valuable services and resources NALA offers to its AAs.
If you would like to serve as Affiliated Association Director or Secretary for the 2023-2024 term, then it is essential to begin securing nominations right away. You are not allowed to nominate yourself. You need to convince an Affiliated Association to nominate you. Nominations can only be submitted by AA Presidents and NALA Liaisons. NALA is willing to assist you in establishing important connections so you can obtain a nomination. Send an email to affiliates@nala.org, and we will give you the contact details of the President and NALA Liaison of each Affiliated Association. This will enable you to present your case for why they should nominate you for the position of AA Director or Secretary.
If you are interested in running for the NALA Affiliated Associations Director position, click here to read about the qualifications, role, and responsibilities of this position.
If you would like to run for the NALA Affiliated Associations Secretary position, click here to read about the qualifications, role, and responsibilities of this position.
Affiliated Associations now have the opportunity to send in nominations for the roles of AA Director and AA Secretary. The submission deadline for nominations is May 1, 2023, at 5 p.m. CT, and NALA will only accept one nomination per position per association. Affiliated Association Presidents will confer with their board of directors, including their NALA Liaison, to choose the nominees.
Affliated Associations, when you are ready to submit your nominations, click here to complete the 2023 AA Director Nomination Form or the 2023 AA Secretary Nomination Form. Scroll down to Affiliated Association Information and choose the drop down for 2023/2024 Nominations & Voting - Affiliated Association Director & Affiliated Association Secretary. Both forms are beneath that. You can only submit one nomination per position. Please note that Student Affiliated Associations are not eligible to nominate or vote for either Affiliated Associations Director or Secretary positions.
All Affiliated Associations need to select their designated voting representative by May 15, 2023. Click here to complete your 2023 AA Voting Representative Form. Scroll down to Affiliated Association Information and choose the drop down for 2023/2024 Nominations & Voting - Affiliated Association Director & Affiliated Association Secretary. The designated voter form is beneath the nomination forms. NALA will share the process and schedule for the 2023-2024 elections with the designated voter.
On May 15th, NALA will provide a list of nominees and their biographies to the AA designated voter, AA President, and AA NALA Liaison to aid in their decision making. Voting will begin on June 1, 2023, and finish at 5 p.m. CT on June 30, 2023.
We encourage all eligible and interested candidates to begin securing nominations in time for the May 1st deadline. NALA is looking forward to receiving your nominations. We wish the best of luck to all who want to serve as Affiliated Associations Director or Secretary.
| | |
| --- | --- |
| | |
| | |
NALA was founded in 1975 to provide exceptional continuing education and professional development designed specifically to advance paralegals and other legal support professionals in their careers. For nearly 50 years, NALA has been supporting paralegals across the nation. We are a member-driven organization, which means that our members make us who we are. We are always striving to serve you better. Our mission is to equip paralegals for the challenges of the future through certification, professional development, and advocacy. Our vision is to ensure paralegals are known and valued as an integral part of the legal ecosystem. Whether you have been a member for decades, just joined, or are somewhere in between, we are so grateful to have you. If you are not yet a member of NALA, we encourage you to join. NALA offers certification, continuing education, networking, and more. We've continued to evolve over the decades, so you can be sure we are providing high-quality, relevant products and services that meet the ever-changing needs of paralegals. To our members who have made it possible for us to come this far, we give our sincerest thanks. We hope you are celebrating with us as we look foward to NALA's bright future.
To learn more about NALA, visit our website.
NALA celebrated our 2nd annual Member Service Representative (MSR) Appreciation Week from 4/3-4/7. Our MSRs work hard every day to make sure members and non-members alike receive unparalled service. Whether they are talking on the phone or responding to an email, they do their very best to answer questions and resolve issues. NALA wouldn't be where we are today without them. To show our appreciation, we kicked off the week with balloons, confetti, and donuts! On Tuesday, April 4th, we headed out of the office to celebrate with axe throwing and tacos. While MSR Appreciation Week only comes around once a year, we are always celebrating our MSRs here at NALA and are constantly grateful for everything they do to make NALA a wonderful organization.
Did you know that NALA has honorary members who have been NALA Active type members for at least 25 consecutive years? Isn't that incredible? Their devotion to the paralegal field and to NALA is truly inspiring. NALA currently has 359 honorary members. One benefit of being an honorary member is no longer having to pay annual dues. Keep working your way through your NALA membership milestones. We look forward to seeing you on our list of honorary members.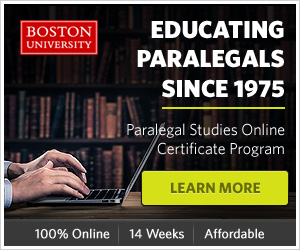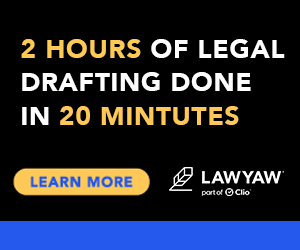 NALA has a great lineup of webinars for April and May.
In addition to our popular ongoing Real Estate Law webinars, NALA is offering webinars on Paralegal Practice Tips for Commercial Real Estate Transactions and HIPAA & HITECH. On May 17th, NALA is giving members the 2023 Technology Rollouts live webinar for FREE! Non-members get a discounted price of only $23!
To register for these live webinars, visit our website.
In today's world, innovation and problem-solving are key to success in almost every field of work. Have you ever considered that the key to better problem solving might just lie in thinking differently? Neurodiversity is a term that refers to the natural variation in human brains, including conditions like autism, ADHD, and dyslexia. While many people may view these conditions as challenges, recent research has shown that neurodiverse individuals often possess unique strengths that can be incredibly valuable in problem solving and innovation. By embracing neurodiversity and encouraging different ways of thinking, we can create a more inclusive and innovative workplace culture. This article explores the power of thinking differently and how embracing neurodiversity can improve the workplace. Read the article here.
The Diversity, Equity, & Inclusion (DEI) Committee of NALA is excited to introduce the first installment in their DEI Microlearning video series – Unpacking the Access to Justice Crisis. At NALA, we are passionate about creating an inclusive community for everyone and want to make sure DEI is a part of every aspect of our work. 
This microlearning video is designed to help you understand the importance of diversity in the legal ecosystem through exploring the access to justice issue in detail. We strongly believe that education is a powerful tool for creating equal opportunities for all, and this video is a valuable resource. Check it out here today, and join us on this journey of inclusion!
The Certified Paralegal (CP) Exam consists of two sections: the Knowledge Exam and the Skills Exam. The Knowledge Exam is comprised of nine parts, which are all different areas of law a paralegal should understand. NALA released on-demand webinars for each of those nine parts for aspiring CPs to use as a study tool. If you'd like to take the CP Exam, but you're not sure what to study, these webinars are a great resource. For an introduction to what to expect in each webinar, you can watch the series of videos on our YouTube channel. There is one for each of the nine sections. Beneath each video is a link to the on-demand webinar for that section. If you'd like to study all nine sections, we offer a discount for purchasing the on-demand webinar bundle. It's an incredible 50% off! With that good of a deal, you do not want to miss out! Go ahead and purchase it here.
Do not miss out on our early bird pricing! Register today and secure your spot at the premier paralegal event of the year!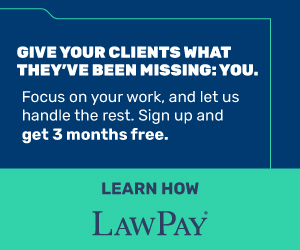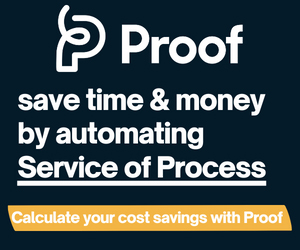 Paralegal educators, you don't want to miss this video! Preparing Students for Graduation and Beyond emphasizes the significance of paralegal certification and showcases the viewpoints of four experienced paralegal educators. The aim of this video is to guide you in integrating certification preparation programs and exercises into your curriculum, so that you can help your paralegal students succeed in obtaining their paralegal certification upon completion of your paralegal program. Get ready to take notes, and watch the video here!
Are you a paralegal or paralegal student looking to advance your career and build your reputation in the legal sphere? Now is your chance! The Certified Paralegal (CP) credential is the perfect way to show your skills. If you believe you are ready to take the CP Exam, NALA's new video will walk you through the preparation process, including a demonstration of accessing the applications. Check out the video here.
The CP Skills Exam testing window is now open until April 30th! If you have passed the Knowledge Exam, paid the CP Skills Exam testing center fee, and are within your authorized testing period, schedule your appointment today!
Would you like to apply your expertise in a way that matters while also expanding your professional network? To learn how you can contribute to the development of the Certified Paralegal Exam, attend the CP Exam Development Forum on May 16th from 6-7:30 p.m. CT.
To be eligible to attend, you must be:
A CP/ACP in good standing for at least three years, or
A JD with at least five years of experience as a practicing attorney
All attendees must be willing to relinquish/avoid involvement in the creation, development, or delivery of CP Exam study materials during your term with the panel if you are selected.

To request to attend the forum, please fill out the form on our website.
Facts & Findings Subscription
NALA's award-winning quarterly journal, Facts & Findings, is a premier source of information designed specifically for paralegals. This magazine offers the best educational articles written by paralegals, attorneys, and other experts. In addition to feature articles, each issue includes columns on ethics, technology, and software.
You can subscribe for one year (4 issues) for $35 and two years (8 issues) for $50. Subscribers also receive digital versions of each issue. Subscribe now, and you'll receive the final two 2023 issues when they come out.
*Members receive a complimentary subscription with their membership.
OTHER EXCLUSIVE MEMBER AFFINITY DISCOUNTS
As a NALA member, you receive exclusive local and national discounts on hundreds of products and services.
To access these deals, go to the Affinity Discounts page on our website and log in.