NALA is the Nation's Leading Professional Association for Paralegals
Equipping paralegals for the challenges of the future through certification, professional development, and advocacy.

-NALA Mission Statement
Ensuring paralegals are known and valued as an integral part of the legal ecosystem.

-NALA Vision Statement
Your Voice Matters
NALA has continued to grow and prosper simply because our members are involved and invested in the growth of the paralegal profession. NALA is a membership organization. This means that the individual voices of our members matter greatly.
If you are passionate about the paralegal field and want to impact the future of NALA, a board position might be the right fit for you. The NALA Board of Directors recognizes the importance of exceptional board leadership and believes that a strong and effective board is needed for continual success in reaching its mission: Equipping paralegals for the challenges of the future through certification, professional development, and advocacy. Our Board members are active advocates and ambassadors for the organization and for the paralegal profession.
On behalf of the Board, the Nomination Committee extends an invitation to qualified members to get involved in your GREAT association. Serving on the Board is a rewarding, gratifying, and enjoyable way to be engaged in your association.
Submissions are due by March 15, 2023. Declare your candidacy today! Click here to learn how.
Important Update: NALA sent out a notice of The Ethics of AI Live Webinar on Sunday, January 16th and 250 paralegals registered for the live webinar in just a few hours!
But don't to worry, it's not too late. You can still get access to the on-demand webinar recording by clicking here.
This On Demand Webinar will include scenarios around problem-solving the Legal Ethics of AI.
Cat Casey, an AI evangelist for the legal profession, will conduct an interview with Ron Hedges, an expert speaker on the ethics of AI. The interview will cover a review of the standards for the implementation of AI, including practical considerations regarding security and accurate use.
NALA is giving this webinar free for NALA members, with a special rate of only $23 for non-members. You will earn 1.5 CLE Legal Ethics hours. The special pricing will apply to the on-demand session, once available. This is a fantastic opportunity to knock out some required CLE hours while learning about an increasingly prevalent topic in the legal field.
RISING STAR & VOLUNTEER OF THE YEAR AWARDS
NOMINATIONS DEADLINE IS FEBRUARY 1, 2023!
We believe that hard work and dedication should be acknowledged, and the NALA Awards Program does just that. It is a great way to recognize our exceptional members and affiliates for their contributions to the paralegal profession.

Rising Star Award: To recognize exemplary service to the paralegal profession by a person who has been a paralegal for less than five years. Click here to submit your nomination for the Rising Star Award today!
Volunteer of the Year Award: To recognize exemplary service to the paralegal profession and its members by a person who has been a paralegal for at least five years. Click here to submit your nomination for the Volunteer of the Year Award today!
STUDENT OF THE YEAR AWARD
NOMINATIONS DEADLINE IS MARCH 1, 2023
The purpose of the NALA Student of the Year Award is to recognize outstanding achievement by a full-time student in good standing at any college, junior college, or other school pursuing a course of study as a paralegal.
To submit a nomination and learn more about the award, please click here.
NALA Volunteer Spotlight – Cathy Davis, ACP
In each monthly newsletter, an outstanding NALA volunteer is featured in the NALA Volunteer Spotlight. This spotlight includes the volunteer's professional achievements and fun facts about them. We hope you enjoy this opportunity to get to know your fellow NALA members on a more personal level!

In this month's spotlight, we would like to introduce you to Cathy Davis, ACP. Please click here to read the January Volunteer Spotlight!
Attention all paralegal students!
What to Consider When Designing Your Pathway to a Successful Paralegal Career
The skills you learn training for a paralegal career and achieving your NALA Certified Paralegal (CP) credential are transferable skills. Advancement opportunities and career development are real possibilities! Designing your career pathway is just the roadmap you need. What are paralegal career pathways? Career pathways often refer to the path you take within an industry or your path through an organization. Every paralegal career will have different pathways to success as there is no one-size-fits-all in the legal field.
Paralegal students access the live NALA panel discussion recording with former paralegal students, paralegal educators, and experienced paralegals on NALA's YouTube channel. This discussion focuses on creating your paralegal pathway to a successful career. Click here to view the panel discussion and visit our NALA YouTube channel, where you will find an array of helpful videos.
Every year, NALA publishes four quarterly magazines called Facts & Findings. These contain articles written by NALA members, Certified Paralegals, and experts in their fields. The January 2023 edition of Facts & Findings comes with a bonus issue: Career 101. Both Facts & Findings and Career 101 are benefits of NALA membership. Non-members can gain access with a one-year subscription for $35 or a two-year subscription for $50. Click here to subscribe.
This year's Career 101 is chock-full of career advice and important, relevant information for paralegals across the country. Whether you are looking for your first paralegal position or are a seasoned paralegal, the 18 articles in the Career 101 issue are great resources. 2023's issue covers career advancement, teaching, volunteering, getting a job, getting better at your job, and making your job easier. There is even information geared toward students. Make Facts & Findings Career 101 your one-stop shop for the resources that can make your career soar in 2023. All NALA members can quickly access the Career 101 Bonus Edition through their NALA account.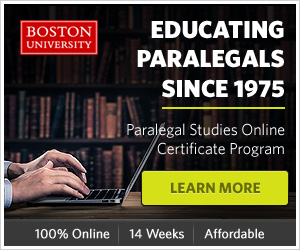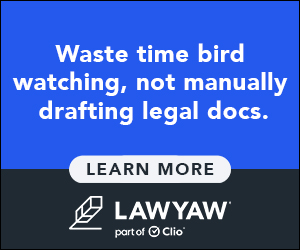 NALA is excited to partner with the College of the Canyons in our mission to equip paralegals for the challenges of the future. Beginning on February 27, the College of the Canyons' School of Personal & Professional Learning will offer two new online, instructor-led courses on preparing for the NALA Certified Paralegal (CP) Exam. One course covers the Knowledge Exam, while the other covers the Skills Exam. These courses are a wonderful resource for anyone wanting to take the CP Exam.

The best part is that the courses are FREE to California residents. Non-California residents only pay $75. If you have internet access and a computer, you can take these online courses. The course covering the Knowledge Exam consists of one two-hour session a week for ten weeks. The Skills Exam preparation course also has a weekly two-hour session but for eight weeks. This is the perfect opportunity for high-quality, NALA-sanctioned CP Exam preparation. These courses will prepare you to ace the CP Exam as a phenomenal paralegal.
For more information and to register for the course, click here.
If you would like to promote a community-based CP preparation course, please email nalanet.org.
January DEI - International Holocaust Remembrance Day
International Holocaust Remembrance Day is observed on January 27 each year to honor the victims of the Holocaust and to promote the importance of preventing further genocides. The day marks the liberation of the Auschwitz-Birkenau concentration camp and was established by the United Nations General Assembly in 2005 through Resolution A/RES/60/7. The day is observed with ceremonies and educational programs at the UN Headquarters and around the world, with themes chosen annually to focus on specific aspects of the Holocaust and its impact. The day is also marked with national commemorations in various countries, with activities ranging from lectures and presentations to candlelight vigils and reading victims' names. The day serves as an important reminder of the atrocities of the past and the need to remain vigilant in the fight against hatred and intolerance.
To learn more, click here to visit U.S. Holocaust Memorial Museum's webpage.
Available for Purchase
This bundle includes all conference sessions, which total 40.5 CLE hours, including five Legal Ethics courses. Session materials include the recordings and the PDFs of all PowerPoint slides.

Click here to purchase the Conference Recording Bundle.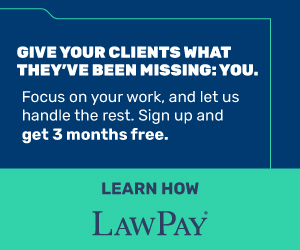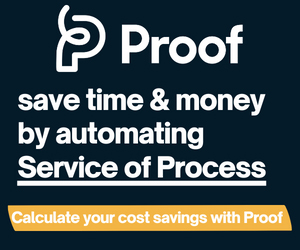 NALA Certifying Board Announces New Certified Paralegal (CP) Exam Specifications, Effective 2024
The NALA Certifying Board oversees the development and maintenance of the Certified Paralegal (CP) Examination. The board works with subject matter experts and psychometric consultants to ensure the Exam is consistent with national testing and accreditation standards.
The CP Exam is a validated, national, standardized examination designed to measure the knowledge and skills—also referred to as core competencies—that are required of a paralegal. It is a two-part test that consists of Knowledge and Skills Exams.
The Certified Paralegal Exam is administered by NALA and is accredited by the National Commission for Certifying Agencies (NCCA). NALA periodically updates and revises the content of the Exam through job analysis studies and research. NALA and the Certifying Board's Job Analysis Task Force completed their most recent job analysis at the end of 2022, which has informed the new CP Exam specifications that will begin in 2024. Click the links below if you are interested in learning more about the new 2024 CP Exam specifications or to review the 2022 Job Analysis Study.
Please tune into next month's newsletter, where we will be shining a well-deserved spotlight on the Certification Board and Task Force members who worked diligently on the 2022 Job Analysis and evaluation.
CERTIFIED PARALEGALS
Attention January 2023 CPs! Enter your 50 hours of CLE, including five hours of legal ethics and not more than ten hours non-substantive areas, so that you can recertify before 1/31/2023 and avoid the $25 late fee! Here is the PDF Recertification form that you may email to cle@nala.org, or click here to access the Recertification Affidavit and fee to recertify online!
Why Become a Certified Paralegal (CP)?
The Certified Paralegal (CP) credential was established in 1976. It is reserved for those who pass a rigorous exam containing the necessary information to mold them into phenomenal paralegals. It is recognized by the American Bar Association and nearly 50 paralegal organizations and bar associations. The CP Program is the only paralegal program that is accredited by the National Commission for Certifying Agencies (NCCA). Recognized worldwide, the CP credential has been awarded to over 19,000 paralegals. It also comes with an average salary increase of nearly $5,000.
Angela Oberle, ACP, is the Area 2 Director for NALA. As a member of the Board of Directors, she understands the importance of passing the CP Exam to earn the CP credential. She describes it as an accomplishment that will further your career. She says, "There are a lot of law firms and organizations that recognize that passing the CP Exam was a big accomplishment. They really want you to come work for them."
CP Fundamentals Book, Second Edition
Find it in the NALA store today!
NALA's Certified Paralegal Exam Fundamentals book is designed to provide the examinee with over 350 pages of content covering all of the topic areas in NALA's CP Exam. The book was written by attorneys, paralegals, and paralegal educators who share their knowledge and skills with examinees to help them study for the exam. Click here to purchase.
OTHER EXCLUSIVE MEMBER AFFINITY DISCOUNTS
As a NALA member, you receive exclusive local and national discounts on hundreds of products and services.
To access these deals, go to the NALA homepage and click Login in the upper right hand corner, then go to
the Affinity Discounts page on our website.