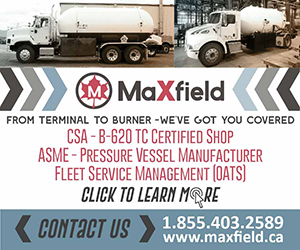 The Canadian Propane Association regrets to announce that Peter Maddox, Director, Government Relations, Ontario left the CPA on January 5, 2018. The CPA thanks Peter for his excellent work over the last six years and wishes him the very best in his future endeavours.
The CPA Board of Directors and staff would like to congratulate Board Member Hsiu-Yan Chen of Suncor Energy on the birth of her son, Blake, on December 30, 2017. Both mother and son are doing well.
Feb 5, 2018
Feb 7-8, 2018
March 29, 2018
June 5, 2018
June 5-7, 2018
Sept. 6-8, 2018
Sept. 11, 2018
Sept. 26-27, 2018
We would appreciate your comments or suggestions.
Your email will be kept private and confidential.