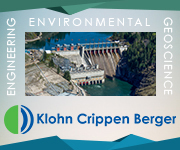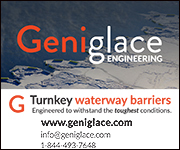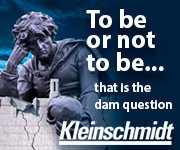 Did you know you have an important opportunity to be part of the discussion on CDA's "Dam Safety Guidelines" and the related technical bulletins?

First issued in 2007 and partially revised in 2013, the "Guidelines" are widely used by the Dam Safety Community in Canada and around the world. The Dam Safety Committee (DSC) is now reviewing the "Guidelines" with a view to updating them and making them easier to use and more relevant to users.

You can help in this process. The DSC has created a questionnaire aimed at receiving technical feedback on these very important documents, and we ask you to participate. We value and appreciate your engagement and thoughtful input on this vital topic. We'd like to find out how and why you use the "Guidelines", how valuable they are to you, and what we can do to make them more useful.

To learn more about the survey, and to complete it, please see the information here.

Please note this survey is open to members only. When you click the link above, you'll need to log in to the members only area of the website. Note also that the survey will be open until mid-March. The DSC hopes to report back to the members by the time of the Annual Conference in St. John's, so make sure that you have your say in the future guidance documents.

Thank you in advance for your support and input. It is critical to us as we move forward!

Saviez-vous que vous avez une occasion importante de participer à la discussion concernant les "Recommandations pour la sécurité des barrages" de l'ACB et les bulletins techniques connexes?

Publiées pour la première fois en 2007 et partiellement révisées en 2013, les "Recommandations" sont largement utilisées par la communauté en sécurité des barrages au Canada et dans le monde entier. Le comité sur la sécurité des barrages examine actuellement les "Recommandations" avec l'intention de les mettre à jour et d'en faciliter l'utilisation et de les rendre encore plus pertinentes pour les utilisateurs.

Vous pouvez aider dans ce processus. Le comité sur la sécurité des barrages a conçu un questionnaire visant à recevoir des commentaires techniques sur cette documentation très importante, et nous vous demandons de participer. Nous serons très reconnaissants pour votre participation et pour vos commentaires éclairés sur ce sujet essentiel. Nous aimerions savoir comment et pourquoi vous utilisez les "Recommandations", à quel point elles sont importantes pour vous, et ce que nous pouvons faire pour les rendre encore plus utiles.

Pour en savoir plus sur le sondage et le remplir, veuillez consulter les informations ici.

Veuillez prendre note que ce sondage s'adresse aux membres seulement. Lorsque vous cliquez sur le lien ci-dessus, vous devez vous connecter à la zone réservée aux membres du site Web de l'ACB. Notez également que le sondage sera accessible jusqu'à la mi-mars. Le comité sur la sécurité des barrages espère pouvoir faire un rapport aux membres d'ici la tenue du congrès annuel 2022 de l'ACB à St. John's, alors profitez d'avoir votre mot à dire sur les prochains documents de recommandations.

Merci à l'avance pour votre soutien et votre contribution. C'est essentiel pour nous pendant que nous allons de l'avant!
Help promote dam safety as an integral part of the dam design and construction process by commenting on the Dam Safety Committee's (DSC's) draft version of the Design and Construction Considerations Technical Bulletin.

This document is a description of the process of dam design and construction, together with pointers as to where problems may arise, and suggestions on avoiding them. It is intended to apply both to new dam construction and rehabilitation projects, because society demands that any new construction or rehabilitation of older structures be designed and executed to the best of current knowledge and
practice.

DSC invites comments on the document from members. The draft is available through

https://cda.ca/publications/documents-for-member-comment

. When you click on this link, you will be asked to sign in.

Thank you for your support and time in reviewing this bulletin.

Voici votre chance de commenter l'ébauche du Bulletin technique de l'ACB

Aidez le comité sur la sécurité des barrages à promouvoir la sécurité des barrages en tant que partie intégrante du processus de conception et de construction des barrages en commentant l'ébauche du Bulletin technique sur les considérations relatives à la conception et la construction.

Ce document décrit le processus de conception et de construction des barrages, donne des indications sur les problèmes qui pourraient survenir et des suggestions pour les éviter. Il est conçu de manière à s'appliquer aussi bien à la construction de nouveaux barrages qu'aux projets de réfection, car la société demande que toute nouvelle construction ou réfection de structures existantes soit conçue et mise en œuvre sur la base des connaissances et des pratiques les plus actuelles.

Merci de votre temps et de votre soutien pour la revue de ce bulletin.
On January 28, we bid farewell and best wishes to Kimberley Nash who left us to pursue a career opportunity. Regrettably the announcement came following the publication of the January Gazette. I know many CDA members and stakeholders join me in wishing Kimberley well! We know that the Honours and Awards Committee as well as the Membership Committee and its members appreciated Kimberley's professionalism and capable support.

Please join me and my staff colleagues in welcoming Maria Grigy to the CDA team! She will be joining us on February 7 and providing support to two committees, for the monthly Gazette newsletter, as well as other staff supports to the association. Her email will be mgrigy@cda.ca and her extension will be 325.

As Maria gets onboarded with CDA, I will be working with her for training and support for a smooth transition. Committee members may hear from me or from Maria during this transition period as a result. Other CDA tasks where members liaised with Kimberley will now be with Maria.

Le 28 janvier dernier, nous avons dit au revoir et transmis nos meilleurs vœux à Kimberley Nash, qui nous a quittés pour de nouvelles perspectives de carrière. Malheureusement, l'annonce a été faite après la publication du numéro de janvier de la Gazette. Je sais que de nombreux membres et intervenants de l'ACB se joignent à moi pour souhaiter bonne chance à Kimberley! Le Comité des prix et honneurs ainsi que le Comité des adhésions ont grandement apprécié le professionnalisme et la compétence de Kimberley.

Veuillez vous joindre à moi et à mes collègues pour accueillir Maria Grigy au sein de l'équipe de l'ACB et lui souhaiter la bienvenue! Elle se joindra à nous le 7 février et apportera son soutien aux deux comités et à la préparation du bulletin mensuel la Gazette, en plus d'offrir d'autres services de soutien à l'association. Vous pourrez la joindre à l'adresse suivante : mgrigy@cda.ca, poste 325.

Pendant l'intégration de Maria à l'ACB, je travaillerai avec elle pour lui offrir la formation et le soutien nécessaires à une transition en douceur. Il se peut donc que les membres des comités entendent parler de moi ou de Maria pendant cette période. La responsabilité des tâches pour lesquelles les membres étaient en contact avec Kimberley au sein de l'ACB sera désormais confiée à Maria.
Its one million professionals driven by their mission, are experts in delivering social, economic and environmental solutions, especially at the local community level. They enrich our quality of life by promoting mental and physical health, social equity, education, the arts, sports and recreation, the environment, child development, senior care and much more. They serve millions of Ontarians every year in every corner of the province.

Their work is indispensable and heroic, but it is all too often invisible. The COVID-19 pandemic has highlighted the remarkable contributions of the essential services provided by the non-profit sector, which relies on funding and volunteers. Their public service deserves to be recognized and honoured.

Bill 9, Non-Profit Sector Appreciation Week Act, 2021 - Legislative Assembly of Ontario (ola.org)




Animés par leur mission, les un million de professionnels de ce secteur sont des experts qui fournissent des solutions sociales, économiques et environnementales, tout particulièrement au niveau des communautés locales. Ils enrichissent de nombreux aspects de notre qualité de vie en faisant notamment la promotion de la santé mentale et physique, de l'équité sociale, de l'éducation, des arts, des sports, des loisirs, de l'environnement, du développement des enfants et des soins aux personnes âgées, pour n'en nommer que quelques-uns. Chaque année, ils rendent service à des millions d'Ontariens et d'Ontariennes aux quatre coins de la province.

Toutefois, même si le travail de ces professionnels est indispensable et héroïque, il passe trop souvent inaperçu. La pandémie de COVID-19 a mis en lumière l'importance remarquable des services essentiels fournis par le secteur sans but lucratif, qui repose sur le soutien financier dont il bénéficie et sur le bénévolat. Ce secteur mérite donc reconnaissance et hommages.

Projet de loi 9, Loi de 2021 sur la Semaine de reconnaissance du secteur sans but lucratif - Assemblée législative de l'Ontario (ola.org)
| | | |
| --- | --- | --- |
| The PDF version of the proceedings of Ottawa 2019 is now available free of charge through the ICOLD website (on the webpage of the new editor). | | La version PDF des comptes rendus de la réunion annuelle 2019 tenue à Ottawa est maintenant accessible gratuitement par l'intermédiaire du site Web de la CIGB (sur la page Web du nouvel éditeur). |
In this issue:

New Brunswick

Ontario

Dans ce numéro:

Nouveau-Brunswick

Ontario
We are currently seeking a motivated individual for the role of Senior Dam Safety Engineer, reporting to the Chief Tailings Engineer. This role will be responsible for leading the implementation of the new Global Industry Standard on Tailings Management and achieving Teck's goal of compliance with the new standard by mid-2023.
The Head, Dam Safety is the provincial expert and highest technical authority on dam safety providing senior professional advice and direction that balances regulatory, social, economic, environmental and political needs and constraints to ensure public safety and community well-being. This position leads and directs the Dam Safety Section, Water Management Branch and provides leadership and strategic direction for the Provincial Dam Safety Program, with regulatory oversight of approximately 1,900 dams across the province.
Technical sessions will consider past performance and historical design criteria of aging infrastructure while focusing on environmental, social, economic and technological changes as well as evolving expectations of regulatory regimes related to the construction and operation of dams.


February 14, 2022 – Abstracts due for papers



Only 4 Gold level options left!

Les séances techniques porteront sur les anciens critères de conception et de performance des infrastructures vieillissantes, sur les changements environnementaux, sociaux, économiques et technologiques touchant la construction et l'exploitation des barrages ainsi que sur l'évolution des attentes des cadres de réglementation à cet égard.


14 fevier 2022 – Date limite pour les résumés d'articles



Niveau d'Or - seulement 4 disponible!
In partnership with the CDA, Alberta Environment and Parks (AEP) will be presenting a series of technical webinars highlighting practical applications of assessment and evaluation methodologies and techniques used by Alberta Environment and Parks for safety management of the dam infrastructure it owns and operates.

Inspection and Surveillance of Dams - Webinar - Feb 24

Dam Inspection and Surveillance

Dam Inspections- types and best practices

Dickson Dam Instrumentation and Surveillance

Current State-of-the-art and Unique Site Specific Methods

En partenariat avec l'ACB, le ministère de l'Environnement et des Parcs de l'Alberta (AEP) présentera une série de webinaires techniques portant sur les applications pratiques des méthodologies et des techniques d'évaluation auxquelles il a recours pour la gestion de la sécurité des infrastructures de barrage qu'il possède et exploite.

Points clés à retenir

Inspection et surveillance des barrages

Types d'inspections de barrages et pratiques exemplaires

Instrumentation et surveillance du barrage Dickson

État actuel des connaissances et méthodes uniques propres au site
| | | |
| --- | --- | --- |
| We have the great pleasure to announce the final bulletin of of the 27th congress of ICOLD, of the symposium organized by the CFBR "Sharing Water: Multi-Purpose of Reservoirs and Innovations", the international round table on the challenges of dams in the 21st century, the meeting of ICOLD technical committees which will offer some thematic workshops presenting their work, training sessions on the main guidelines produced by the CFBR in recent years, technical visits and study tours, and many more moments. | | Le bulletin final du 27ème congrès de la CIGB, du symposium organisé par le CFBR « Partager l'eau : Multi-usages des réservoirs et innovations », la table ronde internationale sur les défis des barrages au 21ème siècle, la réunion des comités techniques de la CIGB qui proposera des ateliers thématiques présentant leurs travaux, des sessions de formation sur les principales recommandations produites par le CFBR ces dernières années, des visites techniques et des voyages d'étude, et bien d'autres moments. |