This essential benchmarking resource captures salary and benefit information with in-depth analysis across staffing levels, demographics and so much more. It provides detailed data on:
• Cash compensation
• Retirement, health and fringe benefits
Explore detailed information by geography and type of organization, including:
• Industry/trade associations
• Professional associations
• Registered charities
• Regulatory authorities …. & more
Get a sneak peek of the report here and order yours today — to stay on top of the key trends and practices in the sector.
The Certified Association Executive (CAE®) designation is the only professional designation in Canada focused on leaders in the association sector. Offered online, the designation can be earned through the traditional coursework path that involves five courses and one exam or through Prior Learning Assessment Recognition (PLAR).
The next CAE® term is starting on Monday, April 22. Not sure if this is for you? Get a free trial!
Have questions or want a personal consultation about the program? Eve Mechici would be happy to hear from you! Reach her at eve@csae.com or 416 363 3555 ext. 242
April 25, 2019
Canada is leading the world in sponsorship sales. How can your organization tap into the dollars that brands are willing to spend?
Learn to leverage the latest sponsorship trends and turn more of your proposals into sales in this webinar with sponsorship expert Chris Baylis. Chris, the president and CEO of The Sponsorship Collective, has been on the front lines of multi-million-dollar sponsorship agreements and has built and coached teams to do the same.

May 9, 2019
This Insights Webinar is free of charge for CSAE members. Non-members are welcome to register for $50 per organization.
With social media, it takes only seconds for the world to know when things go wrong — but responding quickly requires preparation.
On May 9, join crisis and reputation management expert Jacqui d'Eon to learn the principles of responding to a crisis — what to say, how to say it and who to have say it. Participants will learn the ACE (accept, commit, express emotion) protocol to respond to crises effectively and mitigate reputational damage.
Jacqui d'Eon, P.Eng., ABC, MC., refers to herself as the "C-Suite whisperer," helping executives achieve their goals and guiding organizations through crises using effective planning and strategic communications. Jacqui is the author of CSAE's new book, Stuff Happens... But you can sleep at night by making your association reputation resilient, coming April 2019.
After a career spent developing ideas to engage stakeholders for several hundred organizations, David recognized the need for a more scientific method to determine what really influences a target audience. He developed the first big data tool that gives organizations and industries the data they need to motivate a target audience using basic principles of sociology, psychology and consumer behaviour.
Join David as he opens Associations: <Decoded> in Vancouver on October 23rd and get inspired by his unique perspective on how to gain clarity, resolve your associations most pressing issues and achieve optimal results.
Learn more about David on the CSAE Conference website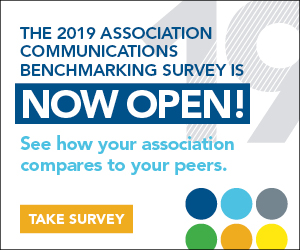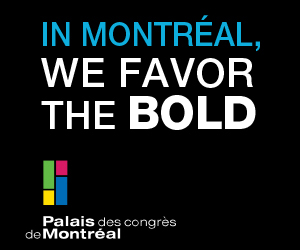 My name is Dan García and I am the COO of Principia Assessments, which focuses on independent competency assessment and consultation for the legal sector, associations, not-for-profits and other professionals.
I initially joined CSAE for the CAE® program. After completing the program, I knew that I wanted to have a more active role in this community. This has helped me develop personally and professionally. My first involvement in CSAE was with the Edmonton network in planning and supporting local events. After that I began participating in the Leaders' Forum, some national task forces and the board's nominating committee. I currently sit on the CSAE board and its government relations committee, and am also a member of the young professionals task force.
I am currently working as the executive director of the Eye Physicians and Surgeons of Ontario (EPSO) and have worked for not-for-profit professional associations in the health-care sector for more than five years. As a sole employee with limited resources, the knowledge I have attained from participating in the CAE® program, and the collaboration and willingness to share information that I have experienced on the CSAE's forums, have been invaluable resources for me as I help lead this association in its mission to preserve vision care in Ontario.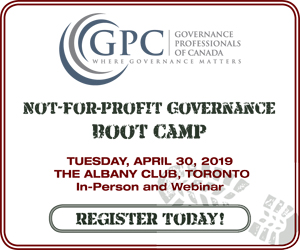 Seminar
City: Ottawa
Venue: Canadian War Museum
Price: $45.00 Member / $55.00 Non-Member
Time: 11:00-2:00pm
Seminar
City: Winnipeg
Venue: Delta Hotels by Marriott Winnipeg
Speaker: Sheila Molloy
Sponsor: Delta Hotels Marriott Winnipeg
Price: $45.00 Member / $75.00 Non-Member
Time: 8:00-10:00am
Webinar
Speaker: Chris Baylis
Price: $80.00 Member / $120.00 Non-Member
Time: 1:00-2:00pm
Seminar
City: Toronto
Venue: Holiday Inn Toronto International Airport
Speaker: Beverly Beuermann-King
Sponsor: AV-Canada
Price:$55.00 Members / $68.00 Non-Members
Time: 11:30am-2:00pm
Insights Webinar
Speaker: Jacqui d'Eon
Price: Free for Members / $50.00 for Non-Members
Time: 1:00pm-2:00pm EDT
Networking
City: Victoria
Venue: Fairmont Express Hotel
Speaker: Ted Lau
Sponsor: Ballistic Arts Inc, Tourism Whistler, Fairmont Express
Price: $85.00 Member / $130.00 Non-Member
Time: TBD
Networking
City: Ottawa
Venue: Fairmont Chateau Laurier
Time: 11:30am-2:00pm
Seminar
City: Toronto
Venue: TBD
Price: $110.00 Member / $150.00 Non-Member
Time: 8:00am-1:00pm
Networking
City: Gatineau
Venue: Club de golf Hautes Plaines
Price: $125.00 - $500.00 Member / $140.00 - $500 Non-Member
Time: 2:00-7:00pm
Non-profit organizations (NFPs) can't afford to spend money and time on unproductive meetings. With rising costs and the reduced time volunteers are willing to commit, organizations must take the initiative to enhance and improve their meetings' value.
This how-to guide provides a simple, straightforward approach to meetings, specially tailored to the needs of an NFP. An ideal guide for non-profit directors.
Excerpt:
"In one way or another, each member makes a difference in a meeting, whether by affirmative action, or by inaction, apathy and acquiescence. Guided by the principle of shared responsibility, each individual should work as a member of a team to enhance the quality of discussions and the collective decision-making process. Meeting facilitators should thrive to convert all members from passive observers to active contributors."
Order this featured publication now at a 10% Special Discount! Discount runs through to April 30, 2019.
Aside from bringing passion to their role, volunteer board members must quickly learn their specific duties, their obligations to members and stakeholders, and how to act within the organization's bylaws. This highly-regarded publication serves as a critical orientation guide for all board members who serve not-for-profit organizations with paid staff. Whether you're a new or experienced board member, this clear and practical publication provides insight and tools for all directors to confidently and capably govern with excellence and accountability.
Excerpt:
"Boards have a very important job to do. Making assumptions about what the job is and is not is foolhardily. Boards, and individual directors, have a number of legal obligations and they may be sued should they fail to comply with them. But don't let that scare you. What you need to know will be covered in this publication."
Order this featured publication now at a 10% Special Discount! Discount runs through to April 30, 2019.

Do you have a recommended great read? Send your suggestion to nicolas@csae.com.
Have you thought about leveraging CSAE's relationship with over 15,000 association executives to fill your next position? Post your job to AssociationJobs.ca now! Remember CSAE members save 40%.
Interested in finding the latest career opportunities in the association sector? Click here to find the most recent postings, such as:
Title: Manager, Membership and Events
Organization: BIOTECanada
Location: Ottawa, ON
Get More Details
Title: Member Services Coordinator
Organization: Food and Consumer Products of Canada
Location: Mississauga, ON
Get More Details
As some of you may know, Meridian One is one of CSAE's valued corporate partners, and a leader in member benefit (savings) programs for associations in North America. As we seek to grow the benefits portfolio offered to CSAE members across the country as a perk of being part of CSAE, we are delighted to extend an opportunity to our business members who have a value-add offering to be part of the Meridian One program. For more information click here and Meridian One will evaluate your request directly.