Spring is in full bloom! The month of April is derived from the Latin word aperire meaning "to open," and that is exactly what is happening right now. I am just now returning from the IDN Summit and Reverse Expo, and it was a very nice time seeing old friends and meeting new acquaintances. These networking conferences are incredibly valuable talking, sharing ideas, seeing new and innovative products, services, solutions, and aligning the industry towards our common goal of quality patient care. It is these kinds of events that allow us to share our meaningful work with one another.
Although it's only mid-April, it's not too early to start planning to celebrate Value Analysis Week! Dates for this year's celebration are July 18-22. We will be announcing AHVAPs plans soon, so make a note on your calendar so that you can join. And of course, plan with your local team to celebrate. #Togetherinvalue
78 attendees participated in the inaugural kick-off of these once-a-month networking sessions, which contained 20 minutes of prepared material around the "Let's Get Started" theme followed by 20 minutes of comments, questions and sharing.
Congratulations to Dennis Daar, Managing Partner, Medical Strategies International, LLC for being honored with the inaugural Federation of American Hospitals' Lifetime Achievement Award.
Also, a big congratulations to Ken Murawski, President, HealthCare Links who was awarded the Lifetime Achievement Award from The Journal of Healthcare and ANAE.
Dennis and Ken are longtime supporters of value analysis and AHVAP and we appreciate the part they play in improving the healthcare industry.
The latest issue of Healthcare Hygiene Magazine April Edition featuring AHVAP's monthly article in online. This month focuses on moving a "Sterile Processing Department During a Pandemic." Barbara Strain, AHVAP Strategic Board Liaison interviewed Gloria Graham, AHVAP Northeast Region Director and Clinical Value Analyst at Cincinnati Children's Hospital, on what the impetus was for the move and what learnings they gathered along the way.
Gloria's aha moment was one she calls "flexible understanding".
If you have a value analysis related infection prevention and control or hygiene related story you'd like to share, contact AHVAP at info@AHVAP.org and type HHM Article Interest in the subject line.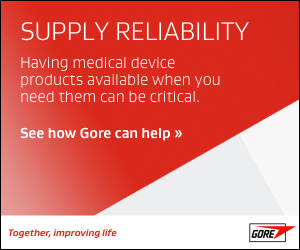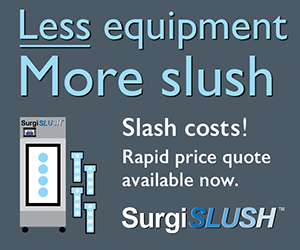 The 2022 Annual Conference and Supplier Showcase Planning Committee announces that the Exhibitor and Sponsorship Opportunities are now open.
Click here to learn more.
More and more AHVAP Regular members are reporting that CVAHP certification is either encouraged or required for those employed in Value Analysis roles at healthcare organizations and for services that provide value analysis resources. There are currently more than 70 certified regular members, but so far, no certified affiliate members.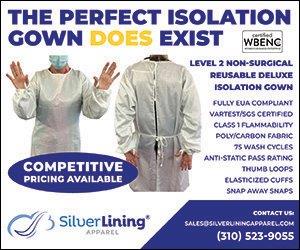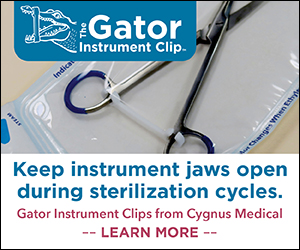 Fierce Pharma
With several efforts to resurrect American drug manufacturing already underway, congressional members on both sides of the aisle are setting their sights on one of the nation's chief economic rivals. The Senate has signed off on innovation and competition legislation designed to boost American competitiveness, restore the country's manufacturing base and curb its reliance on China for critical supplies — especially drugs and medical devices.
The Hill
Health care costs in the U.S. decreased for the first time in our lifetimes due to decreases in elective, preventive, and chronic disease care caused by the pandemic. By 2021, however, health care costs caught up to pre-pandemic projections. Eight factors, outlined below, indicate a return to health care cost increases far above inflation, posing enormous challenges to employers and health plan sponsors.
Healthcare Innovation
On March 23, U.S. Senators Bill Cassidy, M.D. (R-LA) and Jacky Rosen (D-NV) introduced the Healthcare Cybersecurity Act. The act aims to direct the Cybersecurity and Infrastructure Security Agency (CISA) and the Department of Health and Human Services (HHS) to work together on how to improve cybersecurity processes in hospitals and health systems. A press release on the bill states that "In 2021, 46 million Americans had their health information breached as a result of a cyberattack, a threefold increase in three years."
Reuters
Former President Barack Obama will return to the White House on Tuesday for the first time since leaving office in 2017 to tout the benefits of his signature healthcare law and offer backing to his friend and former governing partner, President Joe Biden. The Biden administration will unveil a measure on Tuesday to fix an element of the Affordable Care Act, or Obamacare, known as the "family glitch" that left family members of those with access to affordable employer-provided health plans ineligible for certain subsidies.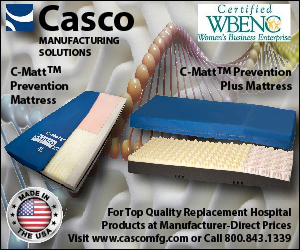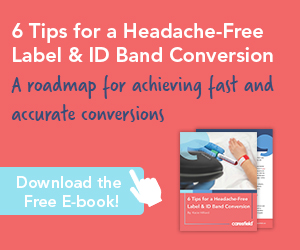 Medical Economics
Supply-chain instability at the start of the COVID-19 pandemic had a profound effect on the healthcare industry, highlighted by the procurement crisis in Personal Protective Equipment (PPE) for frontline healthcare workers and medical equipment and pharmaceuticals for patients. Even as we begin to envision a post-pandemic future, continuing backlogs and unsustainable workarounds and rising international turmoil supply fresh evidence that supply-chain fragility is untenable.
MIT Technology Review
Running a healthcare system is like juggling bees. Millions of moving pieces—from mobile clinics to testing kits—need to be in the right places at the right time. That's even harder to do in countries with limited resources and endemic disease. But getting stuff where it's needed is a problem big companies deal with all the time. Now global healthcare groups are adopting some of their techniques: a number of the world's poorer countries have started to use AI-powered supply-chain management tools to help people get better access to testing and treatment.
Managed Healthcare Executive
In his latest budget, President Joe Biden has proposed an increase of $377 million, for a total of $850 million, toward federal government efforts to end the HIV epidemic by 2030. Carl Schmid, executive director of the HIV+Hepatitis Policy Institute, was very pleased with Biden's efforts as he makes good on his commitment to end HIV in the U.S by calling for increased funding for HIV prevention, care, and treatment programs in jurisdictions with the highest levels of HIV.