We are reaching the end to another year, and I'm hoping that 2021 has been more on the positive and upscale side versus 2020. Although we continue to experience supply chain shortages, recalls, back orders and issues with product allocations, we are all continuing to pull together with the support through team collaboration. Keep up great value analysis team work as we can all be proud of making it through these trying times!
Guests: Estrella (Star) Harrison RN, BSN, CWOCN, Certified Wound Ostomy Nurse, UC San Diego Health Moores Cancer Center and Dawnette Meredith, BA, President, Ostomy 101 Inc., will tell a patient experienced based story that led to remarkable changes in care. Come join us for a conversation on "The Ins and Outs of Ostomy Care: Prioritizing Patient Outcomes and Satisfaction."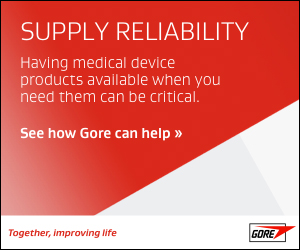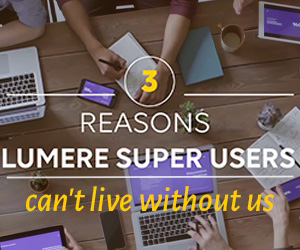 AHVAP Launching New Website
We are incredibly excited to announce that we are making significant progress building the new AHVAP website! Those of you who were with us at the Annual Conference in October got a peek "behind the curtain" as we shared screenshots of our new look and feel. We are targeting early 2022 to launch our new website, and we will need your help to prepare for this move.
It is very important that each of you have updated information to import into the new website – this includes your names, affiliation, contact information, etc. We want to be sure we know how to get in touch with you! Also, we need an updated email address so you can receive directions on how to access the new website.
Be sure to update your profile no later than December 31st!
A very important aspect of the move to the new AHVAP website is that we will be pausing membership applications and renewals during the transition period. This means that if you are scheduled to renew your membership in January, February or March of 2022, you should renew before the end of this calendar year. If you can't renew early, don't worry. We will offer a grace period for those members who need a little extra time.
Thank you for your support – we can't wait to show you what we have been working on!
Recognizing CVAHP certification is an investment in professional development and an acknowledgment of expertise, earlier this year, the AHVAP Board approved extending the opportunity for reinstatement of certifications that expired in 2020 and had or would expire in 2021. Applicants would not be required to re-take the certification test to reinstate their certification.
Modifications to the SMT Candidate Management System (SMT CMS) were necessary to reactivate applicant profiles for expired certifications and accept Continuing Education entries. CEs are randomly selected for Audit by the software, which requires the applicant to submit evidence of completion to info@ahvap.org for approval. Audited entries must be approved before the application can be completed and certification reinstated.
In October, all those who were eligible were contacted with an invitation to take advantage of the opportunity to reinstate their certification. This offer is set to expire December 31, 2021. If you have not yet taken advantage of this opportunity to reinstate your expired certification, time is running out.
As a CVAHP certification holder, you will be receiving a special lapel pin and newly redesigned CVAHP certificate in the coming weeks. Be sure to check your mail for this special package.
For additional questions or assistance, contact Beth Potter, RN BS CVAHP at pottermama@gmail.com.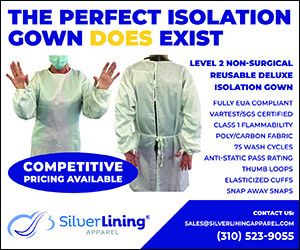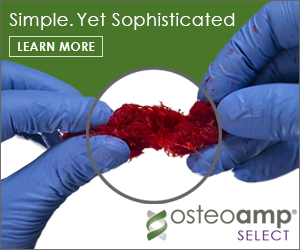 CSCMP's Supply Chain Quarterly
As we look to 2022, with the knowledge gained after nearly two years of the COVID-19 pandemic, it's clear healthcare providers are actively applying lessons learned to build more resilient supply chains. Here are four ways they're working toward this important goal using a mix of technology innovation, best practices and business strategies.
CNN
For the first time in two months, the US is averaging more than 100,000 new COVID-19 cases each day, shortly after millions of Americans traveled for the Thanksgiving holiday. The seven-day moving average of new cases was 121,437 as of Saturday, according to data from Johns Hopkins University (JHU). Prior to this week, the US last topped the 100,000-cases-a-day mark in early October. Also on the rise is the number of COVID-19 deaths, with a seven-day average of 1,651 people dying from the virus each day as of Saturday, the JHU data showed.
Reuters
As the Trump administration debated whether to declare COVID-19 a national emergency early last year, a little-known U.S. health office issued a public plea to Big Pharma. On March 6, 2020, the Biomedical Advanced Research and Development Authority called on pharmaceutical and medical device companies to develop a vast array of essential COVID supplies. Known as BARDA, a program within the Department of Health and Human Services, the authority sought vaccines, testing devices, treatments and other products.
Politico
President Joe Biden pushed Democrat senators on Monday to support his Build Back Better plan, citing drug pricing measures he argued are needed to curb what patients pay for medicines. The package — which passed the House and is now awaiting consideration in a Senate distracted by a looming debt ceiling and the need to pass the National Defense Authorization Act — contains provisions that would give Medicare the power to bargain on the price of a handful of the most expensive drugs; penalize drugmakers who raise prices faster than inflation for people, whether on public or private insurance; and cap out-of-pocket costs for insulin at $35 a month.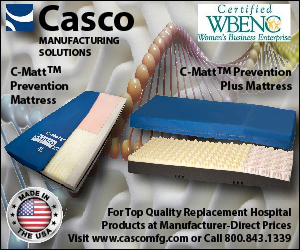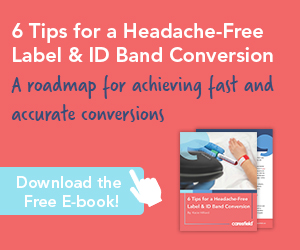 The New York Times
As the world worries that the Omicron coronavirus variant may cause a surge of cases and weaken vaccines, drug developers have some encouraging news: Two new COVID-19 pills are coming soon, and are expected to work against all versions of the virus. The Food and Drug Administration is expected to soon authorize a pill made by Merck and Ridgeback Biotherapeutics, called molnupiravir, which reduces the risk of hospitalization and death from COVID-19 by 30 percent if taken within five days of the onset of symptoms.
Supply & Demand Chain Executive
As we move into a post-pandemic world, supply chain and logistics practitioners are still grappling with the ongoing fallout of widespread disruptions. While many healthcare organizations have developed temporary measures to keep inventory flowing, the long-term future of these practices are uncertain at best. Creating a fully optimized supply chain is challenging, but it's never been more essential to ensure that your organization is prepared to weather similar disruptions and learn from past mistakes.