It was awesome to reconnect at the 2021 AHVAP National Conference and Supplier Showcase in Scottsdale, Arizona, October 27-29, 2021, and be able to listen to such wonderful educational sessions in a safe environment as AHVAP speakers delivered on the 360° Change: Developing a Resilient Culture. A special thank you goes out to Gore and Associates for keynote sponsorship for Dr. Randy Bradley who opened the conference with an exceptional presentation, providing attendees with tips to "LERC" (Lead, Educate, Respect and Change) and discussing the vulnerabilities that we are experiencing within our environment. All presenters delivered great presentations on value analysis
initiatives and projects
for members to take back deliverables to their organization. The Supplier Showcase of Platinum and Gold Sponsors had great participation and delivered that one-to-one connection with Value Analysis and Supplier Chain professionals.
Surface Disinfection Incompatibility with Medical Devices Creates Potential Patient Risks
News Release September 28, 2021 – The Healthcare Surfaces Institute (HSI) and the Association of Healthcare Value Analysis Professionals (AHVAP) announce the release of a first-of-its-kind case study featuring a real-world analysis of the risks and costs caused by surface disinfection incompatibility with medical devices in a patient care environment.
This in-depth case study identifies gaps and makes recommendations of multi-modal solutions to mitigate issues surrounding surface disinfection incompatibility and its risks to patient care.
HSI and AHVAP collaborated on developing this case study, wherein a large hospital purchased several hundred monitoring systems from a medical device company. Within two years, damage to the devices due to chemical exposure during the disinfection process was identified. The case study investigation focused on these issues:
The selection process used by the hospital for purchasing medical devices
Review of instructions for use (IFU's) and testing data
Evaluation of manufacturer guidelines compared to hospital reprocessing guidelines
Examination of the guidance received by the medical device company when determining test method criteria for FDA 510(k) approval and follow-up testing
Calculation of both soft and hard costs incurred by the hospital and the medical device company
Both organizations evaluating this case study found that the ability to effectively reprocess medical devices by following a hospital's infection prevention guidelines is critical.
"Surface disinfection incompatibility creates risks and costs the healthcare industry millions of dollars annually," said Barbara Strain, MA, SM(ASCP), CVAHP, the Board Strategic Liaison for AHVAP. "It is important to align the decision-making process for onboarding medical devices with a risk mitigation mentality that addresses patients, staff, devices and environment. If there is not a balanced approach, the failure of one may cause all four to fail."
Linda Lybert, the Executive Director of the Healthcare Surfaces Institute, found that "there is confusion, conflicting recommendations, and no minimum required testing and no validation standards to ensure surface materials can be effectively cleaned and disinfected. This case study provides insight into the many gaps that exist and what we must address."
View the case study here:
AHVAP – Click to Download
Media Contact: Linda Lybert
About AHVAP
The Association of Healthcare Value Analysis Professionals (AHVAP) is an organization of nurses and clinical professionals whose expertise bridges the gap between clinical staff and the supply chain process. Using evidence-based data, professional experience and an understanding of the cost/quality continuum, these professional Value Analysis facilitators guide the clinical staff in the product selection process and assist with the resolution of quality concerns. Learn more at ahvap.org.
About Healthcare Surfaces Institute
The Healthcare Surfaces Institute is a cutting-edge collaboration of thought leaders who work together to evaluate and understand all aspects of the role surfaces play in transmitting pathogens that cause infection and illness in healthcare settings. Our goals are to create protocols and develop solutions to bring about the change necessary to address the rampant spread of infection and illness throughout the healthcare system via surfaces. Learn more at healthcaresurfacesinstitute.org.
Value Analysis professionals coordinate initiatives in a variety of clinical practice areas such as wound care. Ever think of presenting information to professional organization groups in addition to AHVAP? Spread the practice of value analysis and how value analysis processes form a common thread throughout healthcare to take waste out of the industry and improve overall quality of care. Check out other healthcare professional organizations speaking opportunities.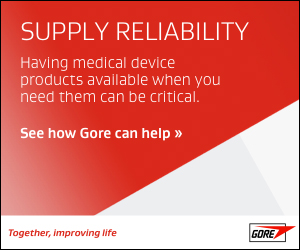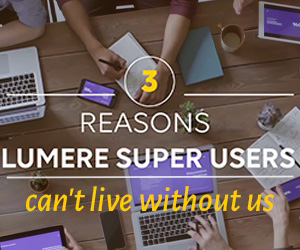 AHVAP sincerely thanks the attendees, suppliers, sponsors and speakers who contributed to the success of the live 2021 AHVAP Annual Conference and Supplier Showcase.
The collaborative effort of the Conference Committee and AHVAP leadership to plan a safe, education rich, high-value networking experience was priceless!
A special thank you to WL Gore for sponsoring the keynote speaker Dr. Randy V. Bradley, who led us through a thought-provoking presentation on leadership that translated across the professional continuum to value analysis titled:
"Resilient Culture – Transitional Professional: Keys to Thriving Post COVID"
Attendees were treated to Rapid Fire Sessions as well as nine one-hour long presentations ranging from "An Evidenced Based Approach to Blood Conservation" to "Physician Lead Performance Improvement Projects" to "Successfully Transformed Acute Care Value Analysis Methodology to Meet the Needs of Non-Acute Settings"
Fifty-two supplier booths filled the exhibit hall and overflowed into the lobby. Many suppliers were first time attendees at an AHVAP conference and expressed how glad they were to find this group of talented healthcare value analysis professionals with whom they made many contacts.
A variety of suppliers also sponsored events from presentations, to breaks, lunches and receptions as well as custom made AHVAP logoed face masks, disposable face masks and hand sanitizer.
Thank you, conference committee:
Co-Chairs: Karen Niven and Barbara Strain
Program Producer: Lisa Ponssa
Members: Cheri Berri Lesh, Jeff Borgstrom, Gloria Graham, Susan Harrold, Shannon Hicks, Garry Kauffmann, Sue Knapp, Robin Lane, Melanie Miller, Sue Toomey, Colette Wunderlich
AHVAP Management Support: Meagan Bowker and Alycia Grenesko
If CVAHP Certification was one of your 2021 Resolutions, you still have a month and a half to "get it done." To learn all about certification, visit the AHVAP Website and select "Requirements and FAQ" from the drop-down under Certification. Click the Handbook button to learn about certification eligibility requirements, the certification examination content outline, registration, fees and testing options.
To register for the test, click on the CVAHP Exam Application and follow the instructions to set up your SMT Candidate Profile. Once you set up your profile, follow the instructions to submit your application for examination.
Preparing for the Exam
There are several educational opportunities to help you prepare for the exam. The Online Healthcare Value Analysis Course is a six-hour comprehensive overview of the four pillars of an effective healthcare value analysis process and program: Governance and Structure, Methodology, Professionalism and Business Ethics, and Finance. Participants are able to complete the course on their own time.
Each year at the AHVAP Annual Conference, attendees have the option of enrolling in the pre-conference CVAHP Prep Workshop. The two hour session is a high-level review of the four pillars intended for experienced practitioners who meet the eligibility requirements to sit for the exam. Past attendees that registered for and schedule their exam within 90 days advised the review was instrumental in successfully completing the exam.
COMING SOON
The 2021 CVAHP Prep Workshop was recorded this year! The workshop will soon be available on the AHVAP website for anyone to register for and attend ANYTIME. This 1.5-hour presentation includes the didactic content from this year's conference session. Watch for the announcement of the availability.
Finally, members may tap into past webinars and podcasts to review practical application of the Healthcare Value Analysis process in the AHVAP Education archives.
Special note to our international candidates
SMT/Prometric has more than 600 testing locations around the world AND the exam is now available as a computer-based test. Don't be deterred by distance. Take that next step. Enroll for your exam TODAY!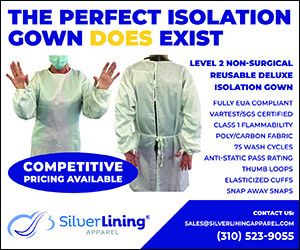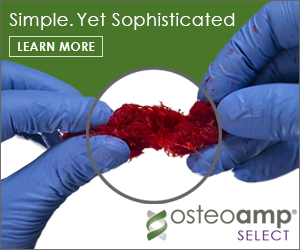 U.S. News and World Report
The word went out late last month throughout Utah – if you've got a spare set of aluminum crutches lying around, you should donate them to your local hospital. An international shortage of aluminum has caused delays in shipments of crutches and walkers, so Utah hospitals banded together for #LeanOnUtah – a community drive to collect gently used durable medical supplies. No patients have yet gone without the crutches and walkers they need, but health care leaders saw potential trouble ahead and have acted to head it off, said Glen Beeby, spokesman for Intermountain Healthcare, a Utah-based not-for-profit system of 24 hospitals.
NPR
In the fight over who has the authority to tell companies what to do when it comes to COVID-19 and workplace safety, a random drawing could play a big role in which side prevails. A lottery is expected to be held this week to determine which federal appeals court will hear the numerous challenges to the Occupational Safety and Health Administration's emergency rule, which set a Jan. 4 deadline for some 84 million private sector workers to be vaccinated against COVID-19 or submit to regular testing.
Healthcare Hygiene Magazine
This special edition of Healthcare Hygiene magazine examines imperatives in healthcare value analysis and supply chain.
repertoire
There could be a shortage of one to two billion syringes needed to administer COVID-19 vaccinations in 2022. The shortfall would also impact routine immunizations and could undermine needle safety, the World Health Organization warned yesterday. A shortage could lead to delays in routine vaccinations, particularly for children, and other health services, and it could also encourage the unsafe reusing of syringes and needles, particularly in poorer countries, Reuters reports.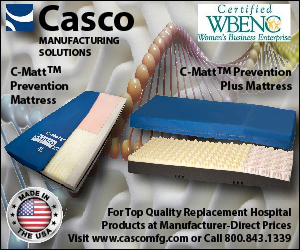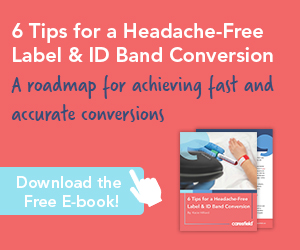 healthline
Being diagnosed with a life threatening disease is traumatic. But imagine being diagnosed with a severe illness, and then your doctor tells you that the only treatment is unavailable. That's what's happening right now in the United States for many people who rely on crucial medications. The disruption in the nation's supply chain is reportedly creating shortages for several drugs, including those used to treat cancer and COVID-19. In all, the Food and Drug Administration (FDA) now lists more than 100 medications that are in short supply.
Economic Times
Supplies of critical life-saving medical devices could soon take a hit due to the continuing global shortage of semiconductor chips, medtech manufacturers have warned. A TOI report said the shortage could threaten availability of hundreds of chip-powered critical care and ICU devices including ventilators, defibrillators, imaging machines, glucose, ECG, blood pressure monitors and implantable pacemakers. Medtech players said that by the end of the year stocks could be significantly impacted and prices could go up by as much as 20%.