We are just days away from AHVAP's National Annual Conference and Supplier Showcase (October 27-29, 2021), and we are very excited for this live event and to see everyone. AHVAP's Committees have gone above and beyond to bring a stellar educational program that truly reflects the theme of this year's conference "360°Change; Developing a Resilient Culture." If you are looking for educational expertise, AHVAP's Keynote Speaker, Dr. Randy Bradley, and AHVAP's conference presenters will be delivering exceptional educational material. If you are contemplating or planning to become CVAHP certified, plan to attend VA-101 and VA-201 sessions or register for the CVAHP Prep Course. Refer
here
for conference program information.
September 28, 2021 – The Healthcare Surfaces Institute (HSI) and the Association of Healthcare Value Analysis Professionals (AHVAP) announce the release of a first-of-its-kind case study featuring a real-world analysis of the risks and costs caused by surface disinfection incompatibility with medical devices in a patient care environment.
In 2020, nationally, many businesses, including CVAHP Testing locations, closed. At the same time, Healthcare Value Analysis Professionals scrambled to identify clinically acceptable PPE supplies, worked extended hours to scour for supplies and worked from remote locations. The AHVAP Board approved a three-month grace period proposed by the CVAHP Committee for certifications that expired during April, May and June, and everyone looked forward to "when everything returned to normal."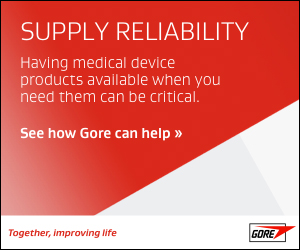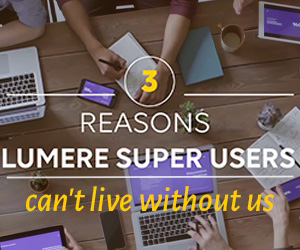 Early Bird Registration is still open! Join your colleagues at the 2021 AHVAP Annual Conference and Supplier Showcase live event in Scottsdale, Arizona, October 27-29, 2021.
The exciting theme "360° Change: Developing a Resilient Culture" will drive our entire conference.
From Dr. Randy V. Bradley's Keynote Objectives: "The future state healthcare supply chains will be greatly reliant on value analysis professionals who can transition from what was to what's needed. Come converse with me on this topic and let's develop a plan to help you and your organizations thrive."
Plan to join other VA Professionals in Scottsdale, Arizona, to share experiences and key learnings that can propel value analysis and the healthcare industry into a healthier and more cost-effective future.
Supplier Expo Booth and Sponsorship sign up is going strong. Don't miss your opportunity to showcase your product or service. Our process allows suppliers to choose their Platinum and Gold booth locations.
Check out the expanded list of sponsorship opportunities with more options to enhance recognition of your support of AHVAP including presentations, lunch, receptions to name a few.
An extra 75 minutes of content has been added to the AHVAP 2021 Live Annual Conference and Supplier Showcase at no extra cost featuring value analysis tools presented by member subject matter experts. On Wednesday, October 27, between 10:45 a.m. and noon, we cover:
How to Use Excel

Hard and Soft Savings Combined with Date

PowerPoint Design Tips

SBAR: what, when and how to use it

How to write a one-page executive summary.
Join us for an education packed Conference, network with peers, and catch up on products and services.
Don't miss this opportunity to prepare for the CVAHP Certification Exam at this pre-conference session, Wednesday, October 27, at 8:30 a.m. Join our speakers, Melanie Miller, RN, CVAHP, Vice President and Chief Strategy Officer, Silver Lining Apparel; Ann Marie Orlando, MBA, RN, CVAHP, Clinical Program Director, Blue.Point, LLC; Karla Barber, MHA, BSN, RN, CVAHP, Senior Clinical & Operations Consultant, KB Clinical Consulting LLC; Boyd J McCluskey, CVAHP, Director of Resource Optimization, McLeod Health and Susan Miller, RN, MN, CMRP, CVAHP, Senior Director, Enterprise Value Analysis, Jefferson Health System.
This experienced team of CVAHP certified value analysis professionals will provide a two-hour review of terminology and principles related to the four pillars of Healthcare Value Analysis: Structure and Governance, Methodology, Business Ethics and Professionalism, and Finance. Past participants report that this review was just what they needed to prepare for the CVAHP Exam. If you're ready to take the step for professional certification, it's not too late to register for this comprehensive review on the AHVAP website on the Conference Registration page. Sign up NOW!
Registration is Now Open!
AHVAP Members receive a discounted rate so be sure your membership is current.
Early Bird Discount: $45 off conference registration $45 off conference registration extended to October 15, 2021.
2021 Sponsors & Exhibitors Registration is Now Open
2021 Supplier Options Include:
Platinum and Gold Booth Packages
Session Sponsorships
Food & Reception Sponsorships
Value Analysis professionals coordinate initiatives in a variety of clinical practice areas such as wound care. Ever think of presenting information to professional organization groups in addition to AHVAP? Spread the practice of value analysis and how value analysis processes form a common thread throughout healthcare to take waste out of the industry and improve overall quality of care.
Opportunity to submit an abstract to the WOCNext Wound Conference
AHVAP and Healthcare Hygiene Magazine (HHM) have collaborated for 2021 on a variety of initiatives through special monthly value analysis focused columns, advertising exchanges and special editions. We are pleased to announce there will be a Special AHVAP Annual Conference edition that will be available digitally. Details will be available both live at the conference as well in our next newsletter and member email blasts. Thank you to HHM for their support of AHVAP programs and the value analysis profession. Go online today https://www.healthcarehygienemagazine.com/.
SMT/Prometric, our certification service, has advised a number of government guidelines and regional mandates are beginning to require candidates to present PROOF OF VACCINATION at check-in in order to test. As of today, this only affects a small number of sites and candidates. However, we do understand that additional regions may take this step and there might be variations on what proof is required. Thus, we are advising all candidates to bring the documentation provided to them by their medical provider at the time of vaccination. Prometric will continue to comply with regional and local/government guidance and mandates, so anywhere proof of vaccination is required, we will work with you to make every effort to inform and educate candidates in advance.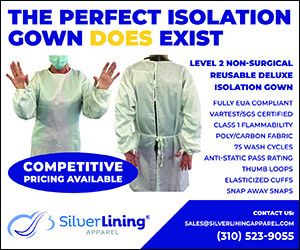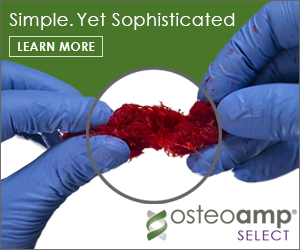 American Journal of Transportation
The continued rise of e-commerce as a primary medium for buying and selling is revamping the world economy, and the medical supply industry is no exception. With a 62% surge in e-commerce sales just this past year, the medical supply chain is beginning to present some of its more glaring weaknesses, with the trucking industry and its labor shortage crisis at the forefront. COVID and its pervasiveness has reduced the labor available to move medical supplies through the supply chain. The spike in COVID-19 Delta-variant cases has had suppliers and hospitals alike backordering stock in preparation for perpetual fall season Delta-variant spikes and what many predict to be a deadly flu season to boot.
Spectrum 1 News
New York's efforts to manufacture its own personal protective equipment in the state has led to a $20 million investment from the state and helped to support 3,000 jobs, a coalition of manufacturing firms said. The push was part of an effort by then-Gov. Andrew Cuomo in 2020 to have reliable supply chain for pandemic-related supplies, including face masks, face shields, sanitizing products and gloves. Now, as Gov. Kathy Hochul signals she wants to keep the program in place, manufacturing companies this month signaled they're ready to work with her new administration.
FreightWaves
As hospital systems aim to reduce their carbon emissions and other pollutants, they're pushing manufacturers, distributors and other suppliers to adopt more aggressive environmental goals. Last year, Kaiser Permanente became the first U.S. hospital system to reduce its net carbon emissions to zero by cutting its own energy use and investing in projects that remove carbon from the atmosphere to offset remaining impacts. Other health systems hope to follow suit. Providence, a 53-hospital system based in the Northwest, wants to be carbon negative by 2030. The U.K.'s National Health Service (NHS) wants to be carbon neutral by 2045.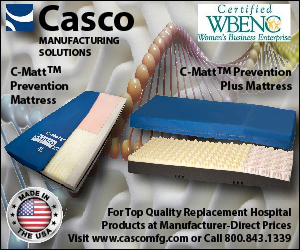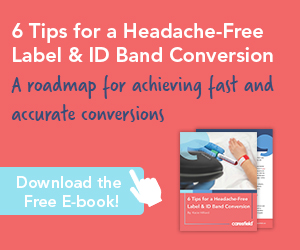 Fierce Healthcare
President Joe Biden is hammering home his administration's stance that COVID-19 vaccination requirements are not only effective in improving vaccination rates but are a boon to the U.S. workforce and economy. Last month, the Biden administration announced that the Department of Health and Human Services, the Department of Labor and other federal agencies will soon require employers to vaccinate their workforces.
The New York Times
As the world grapples with COVID-19, influenza isn't getting much attention these days. But the flu's global impact is staggering: three million to five million cases of severe illness every year, and up to 650,000 deaths. Every few decades, a new flu strain spills over from animals and leads to a pandemic. The deadly toll of influenza is all the more striking when you consider that we have had vaccines to fight it for eight decades. But they remain mediocre.
Healthcare IT News
Ransomware has been plaguing healthcare provider organizations for some time now. The onset of the COVID-19, in fact, brought even more attacks. Steve Smerz is chief information security officer at Halo Health, vendor of a clinical collaboration platform that includes secure messaging, video, voice, alarms and alerts designed to enable clinicians to connect easily.