Dear AHVAP Members and Affiliates,
What an exciting time to be involved with AHVAP! We have reached the mid-year point, and AHVAP's Committees continue to strive hard toward achieving
AHVAP's 2021 strategic goals
. We are restructuring the re-districting program by reconnecting our dedicated district representatives since the pandemic, to bring forth new concepts and opportunities that will re-engage regions and build up momentum for 2022.
Call for "Top 10 Never Again." What initiatives have you taken on in your career that you would never, ever, (voluntarily) take on again? What it was and why? Please do not include your company's or the vendor/supplier's name. For example, surgical gloves.
Prepare to celebrate with your VA team EVERY DAY at 12 p.m. EDT | More details to come. Check the AHVAP website periodically for updates. Send initiatives to info@ahvap.org.
AHVAP is excited to announce that on May 26, 2021 it kicked-off this long-awaited program. AHVAP created HIAC to establish inclusivity of healthcare interconnected organizations and subject matter experts beyond the traditional value analysis base.
Join us: Register Here
June 16 - "Accountability and Crucial Conversations Key to Clinical Transformation"- Noon - 12:30 p.m. Eastern
Guest: Amy Whitaker, RN, BSN, Corporate Vice President, Supply Chain Clinical Transformation, Advantus Health Partners, Cincinnati, OH
As promised: Bonus One Hour Podcast: June 30th Noon - 1 p.m. Eastern
June 30 - "Future Vision: What Will Success Look Like"
Guests:
Allen Passerallo, MBA, Sr Director Sourcing, Supply Chain Management, Johns Hopkins Health System
Terri Nelson, RN, BSN, MAHA, District Liaison AHVAP, Director Supply Chain Operations, Clinical Quality Value Analysis, Mayo Clinic
Sue Toomey, BSHA, CVAHP, CMRP, President AHVAP, Sr. Value Analysis Coordinator, Perioperative Services Lehigh Valley Health Network
Susan Miller, RN, MN, CMRP, CVAHP, Past President AHVAP, Senior Director, Enterprise Value Analysis, Thomas Jefferson University and Jefferson Health
White Paper now available: AHVAP has partnered with ECRI, the leading independent patient safety organization on a report that outlines key supply chain lessons and important risk mitigation strategies learned from the COVID-19 pandemic. Our new white paper, "Evolution of Risk Mitigation in Value Analysis during the Covid-19 Pandemic," is part of a collaboration aimed at advancing value analysis best practices.
New collaboration: AHVAP has recently entered into an IBEC with Kelly Pyrek, owner and operator of Healthcare Hygiene Magazine. HHMs objectives – Inform, Educate, and Innovate – are in alignment with AHVAP's mission and vision. Through this collaboration, AHVAP will share monthly value analysis insights that aligns with key stakeholders such as infection prevention, healthcare epidemiology, patient safety, risk management, quality improvement, biomedical engineers, manufacturers and others across the industry.
You'll have an opportunity to meet Kelly at her HHM booth at AHVAP's annual conference and supplier showcase Oct. 27-29.
Go to healthcarehygienemagazine.com and sign up for eContent and the monthly Healthcare Hygiene Magazine.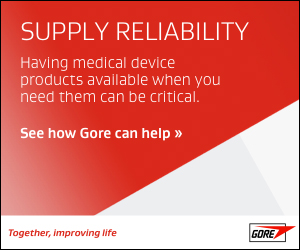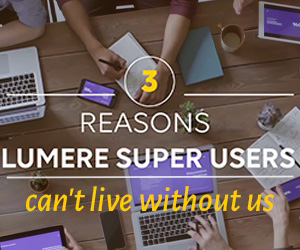 Registration is Now Open!
AHVAP Members receive a discounted rate so be sure your membership is current.
Early Bird Discount: $45 off conference registration before Sept. 30, 2021
Join us at the 2021 AHVAP Annual Conference and Supplier Showcase live event in Scottsdale, Arizona, Oct. 27-29, 2021 continues. The exciting theme "3600 Change: Developing a Resilient Culture" will drive our entire conference.
Plan to join other VA Professionals in Scottsdale, Arizona, to share experiences and key learnings that can propel value analysis and the healthcare industry into a healthier and more cost-effective future.
Supplier Expo Booth and Sponsorship sign up is going strong. Don't miss your opportunity to showcase your product or service. Our process allows suppliers to choose their Platinum and Gold booth locations.
Check out the expanded list of sponsorship opportunities with more options to enhance recognition of your support of AHVAP.
2021 Sponsors & Exhibitors Registration is Now Open
2021 Supplier Options Include:
Platinum and Gold Booth Packages
Session Sponsorships
Food & Reception Sponsorships
There have been many lessons learned and changes in behavior this past year in response to the pandemic. There is an increased appreciation for those who provide services, awareness of the importance of hand hygiene, and a better understanding of the transmission of COVID-19. Most notably, though, is the recognition of the benefits of employing the discipline of value analysis to make decisions about products and services.
CEOs, CFOs, CNEs and other healthcare leaders have grown to trust and appreciate the process and the healthcare professionals responsible for ensuring they continue to provide the best product at the best price to achieve the best patient outcomes. CVAHP certification is a recognition, a "stamp of approval," signifying you possess the knowledge of the Healthcare Value Analysis discipline and can effectively apply it to support your organization's patient care, safety and financial goals.
If you are not yet certified, plan to attend the pre-conference CVAHP Prep Workshop at the
2021 AHVAP Annual Conference & Supplier Showcase: 360° Change: Developing a Resilient Culture, October 27-29 in Scottsdale, Arizona.
Register for the CVAHP Prep Workshop and the AHVAP Annual Conference today! Plan to arrive by Tuesday evening, October 26, network with friends and enjoy the sights and sounds of "Old Town Scottsdale." The two-hour CVAHP Review Workshop is scheduled for 9 a.m. on Wednesday. The workshop provides an opportunity to refresh your knowledge of Healthcare Value Analysis principles, practices and terminology. Feedback from those who have attended this session in past years indicated it was effective in helping them prepare for the CVAHP Exam.
Hope to see you there. You'll be glad you came!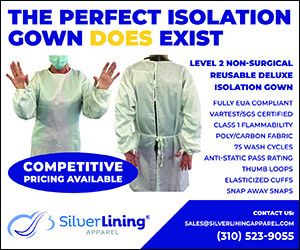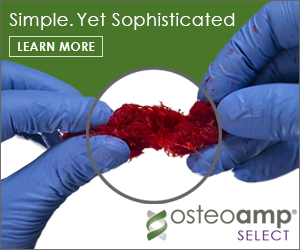 Health Leader Media
University Hospital CEO Shereef Elnahal, MD shares his takeaways from a recent U.S. Senate Committee hearing about the national supply chain, University Hospital's pandemic response, and the Newark-based hospital's efforts to get its Black and Brown communities vaccinated.
Freight Waves
Over the last several months, lawmakers from both parties have introduced more than a dozen bills to improve the health care supply chain following failures during the COVID-19 pandemic. Few have made much progress, but several have bipartisan support. Many of the bills propose similar solutions such as studies on the causes of supply chain issues and support for domestic manufacturing.
Reuters
The Hong Kong team behind celebrity humanoid robot Sophia is launching a new prototype, Grace, targeted at the healthcare market and designed to interact with the elderly and those isolated by the COVID-19 pandemic. Dressed in a blue nurse's uniform, Grace has Asian features, collar-length brown hair and a thermal camera in her chest to take your temperature and measure your responsiveness.
CBS News
The Centers for Disease Control and Prevention announced Thursday that it will convene an "emergency meeting" of its advisers on June 18th to discuss rare but higher-than-expected reports of heart inflammation following doses of the mRNA-based Pfizer and Moderna COVID-19 vaccines. So far, the CDC has identified 226 reports that might meet the agency's "working case definition" of myocarditis and pericarditis following the shots, the agency disclosed Thursday.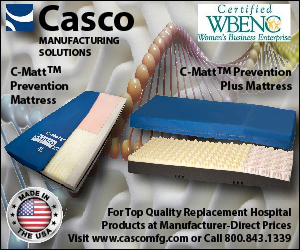 Fierce Healthcare
The Biden administration issued a long-awaited new workplace standard aimed at protecting front-line healthcare workers from contracting COVID-19. The emergency temporary standard, released Thursday by the Occupational Safety and Health Administration (OSHA), includes new requirements for hospitals, nursing homes and home health care providers including providing vital personal protective equipment like N95 masks.
Harvard Business Review
The COVID-19 pandemic has exposed severe shortcomings in hospital financing. Many hospitals in hotspot areas could not provide an adequate supply of hospital beds; yet, even when filled to capacity, a number of hospitals suffered severe revenue losses. In no well-working market should demand exceed supply while revenue falls.
New York Times
After weeks of review of a troubled Baltimore factory, federal regulators have decided that about 60 million doses of the Johnson & Johnson coronavirus vaccine produced there must be discarded because of possible contamination, according to people familiar with the situation. The Food and Drug Administration plans to allow about 10 million doses to be distributed in the United States or sent to other countries, but with a warning that regulators cannot guarantee that Emergent BioSolutions, the company that operates the plant, followed good manufacturing practices.