Are you aware that April has a full calendar month of daily celebrations and observances, including World Autism Awareness Month, National Organ/Tissue Donor Awareness Week, National Peanut Butter and Jelly Day, National Walk to Work Day, National Deep Dish Pizza Day, National DNA Day, National Pretzel Day, National Raisin Day, National Garlic Day, Administrative Professionals Day, National Pet Month, even National Take a Chance Day on April 28, just to name a few?
We are excited about the work being accomplished by the CVAHP Committee Members. Here's a brief overview.
Planning for 2021 AHVAP Annual Conference and Supplier Showcase live event in Scottsdale, Arizona, October 27-29, 2021 continues. The exciting theme "360° Change: Developing a Resilient Culture" will drive our entire conference to include our Keynote presentation.
Plan to join other VA Professionals in Scottsdale, Arizona, to share your experiences and key learnings that can propel value analysis and the healthcare industry into a better future. Selection Criteria will be based on alignment with our AHVAP conference Theme; Value Analysis pillars: Governance, Value Analysis Methodology, Professionalism/Business Ethics and Finance; and overall creativity without bias or conflict of interest
AHVAP Conference Committee is busy finalizing the full program. Also look for information for conference registration, hotel reservations and for exciting Supplier Expo Booth and Sponsorship sign up information.
Join us:
April 21- "Driving Value: A Supply Chain, Value Analysis, & Physician Innovation Pilot Leads to Real Time Cost, Quality & Outcomes" with guests from McLeod Health, Florence, SC:
Michael Rose MD, Senior VP and Chief Innovation Officer, Anesthesiologist
Patrick Denton MD, Chairman of Surgery, Medical Director Sports Medicine, Orthopedic Surgeon
Boyd BJ McCluskey BS, AHVAP SE Region District 7 Representative and Director of Resource Optimization 5-
May 5 - "The Value of New and Improved Resources, Recognition and Resilience: Priceless"
Sheila Miskowsky, RN, BSN, MSN, Education Committee, AHVAP and Value Analysis Coordinator, Bayhealth, Dover, DE
Brian Dolan, MHSA, CMRP, CRCST, LLSGB, VP of Resource Management, Bayhealth, Dover, DE
Sign up today for these and upcoming podcasts. Register for series here.
Don't forget to check out the white paper from the proceedings of the inaugural Value Based Healthcare Summit.
"W.L. Gore, Association of Healthcare Value Analysts Professionals (AHVAP) and Arizona State University (ASU) are excited to bring you an enlightening white paper, developed from the proceedings of the 2019 'Building New Pathways for Value-Based Healthcare Summit.' The white paper outlines key take-aways from the summit with direct connects to the current pandemic and beyond. This unique collaboration between Gore, AHVAP and ASU exemplifies how innovation and collaboration can help disrupt the status quo and improve our healthcare system from within."
Access and Download the White Paper today: https://www.ahvap.org/page/white_paper
AHVAP is excited to announce Randy V. Bradley, Ph.D., CPHIMS, FHIMSS as its 2021 Annual Conference Keynote Speaker
Dr. Bradley is an Associate Professor of Supply Chain and Information Systems Management, Haslam Family Faculty Research Fellow, Department of Supply Chain Management in the Haslam College of Business at The University of Tennessee.
KEYNOTE ADDRESS: "Resilient Culture -Transitional Professional: Keys to Thriving"- Wednesday, October 27 at 1 p.m. Scottsdale, Arizona
Read this featured article about value analysis that appeared in the March 12 Executive IDN Insights here.
The Value of Value Analysis in Healthcare, Brent Johnson
Value analysis in healthcare brings up many questions:
What exactly is it? Is it a committee, process or something else?
Is value analysis part of the supply chain organization within a company?
Is value analysis part of the supply chain organization within a company?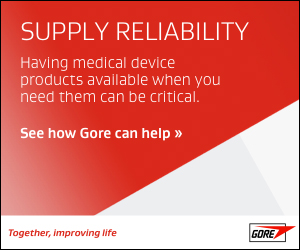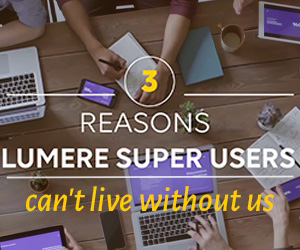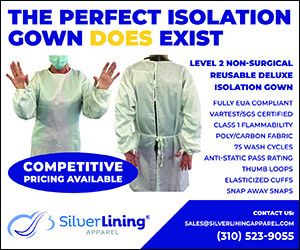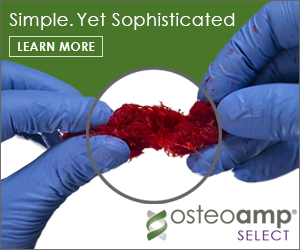 New York Times
Injections of Johnson & Johnson's coronavirus vaccine came to a sudden halt across the country on Tuesday after federal health agencies called for a pause in the vaccine's use as they examine a rare blood-clotting disorder that emerged in six recipients. All six were women between the ages of 18 and 48, and all developed the illness within one to three weeks of vaccination.
Supply & Demand Chain Executive
After a year of grappling with strained systems and putting outdated infrastructure to the test, healthcare organizations face yet another high hurdle due to the global Coronavirus disease (COVID-19) pandemic – reducing costs to meet 2021's budget demands. Even with hospital beds over capacity for much of 2020, hospitals lost significant revenue last year as non-surgical and elective procedures were put on hold due to the crisis and patients' desire to postpone care.
Bloomberg
Cardinal Health Inc. won a federal contract worth as much as $92 million to store and distribute 80,000 pallets of personal protective equipment for the U.S. stockpile, the company said Tuesday. The U.S. government stocks masks, gloves and other medical supplies that state and local officials might need in a crisis. Cardinal will store and ship supplies when needed, whether during the COVID-19 pandemic or in response to other national or public-health emergencies.
Wall Street Journal
Hospitals in Canada's most populous province are canceling surgeries, transferring patients and preparing for the possible need to ration care as they face a surge in COVID-19 variants that is putting more pressure on Ontario's healthcare system than at any other time in recent history. As of Monday, the number of adult Covid-19 patients in intensive-care-unit beds had risen 44% from the beginning of the month to reach 623, according to data compiled by Critical Care Services Ontario.
World Economic Forum
The COVID-19 pandemic has made visible to the global community many of the health inequities that have long been present. As we move through this crisis, it has become clear that the previous ways of doing things are no longer adequate. This has led to innovation, such as the historic success of creating new vaccines in record time.
Science News
A Magellanic penguin in Brazil ingested a face mask. A hedgehog in England got itself entangled in a glove. An octopus off the coast of France was found seeking refuge under a mask. Wildlife and ecosystems around the world are suffering from the impact of discarded single-use COVID-19 protective gear, researchers warn March 22 in Animal Biology. Latex gloves and polypropylene masks which protect people from the coronavirus are exacerbating the plastic pollution problem when not disposed of properly and are causing wildlife deaths.
Financial Times
Please use the sharing tools found via the share button at the top or side of articles. For someone who supplies US hospitals with masks, gowns and gloves, April 2020 was "a very dark time", Andy Brailo recalls. From China to Italy, sources of masks, gowns and other personal protective equipment essential to fighting a pandemic dried up, confronting the US with the realisation that it had become dangerously reliant on other countries for life-saving supplies.