Dear AHVAP Members and Affiliates,
We are almost through February and what a great month it's been to celebrate; whether you received a first or second vaccination or just because Valentine's Day is this month. I hope you had the opportunity to share it with loved ones over great food and company, even if you're still in take-out mode.
Calling all Volunteers for the Education Development Committee (EDC)!! As a volunteer organization, AHVAP is only as strong and successful as our members make it. AHVAPs Value Analysis professionals are the driving force behind our success and our ability to deliver value and benefit to you, our members. If you are passionate about lifelong learning and educating our members, please join the Education Development Committee (EDC). We are responsible for gathering the content for the Resource Library, the facilitation of the Webinar series, assisting with IBEC White Papers and reviewing the presentations for the Annual Conference. Volunteering is a great way to network with other members, share expertise, gain and share tools that can be used in your job functions, meet new colleagues, and take your membership experience to the next level. If you are interested in joining, please email the Committee Chair- Chris Hannon at
Chris.Hannon@hmhn.org
and
info@ahvap.org
.
Hi AHVAP Members,
Hospitals and health systems have undergone great financial strain. In particular, the challenges posted by COVID-19 to value analysis committees is to find more savings in an environment where:
Revenues for hospitals have declined sharply as a result of the pandemic. This is in part caused by the numerous cancellations of elective procedures
Revenue decline has been met with a steep increase in costs for hospitals since the beginning of COVID-19
The virus led to a rise in ICU patients, most of whom are medicare-aged, and for whom reimbursement is lower
Hospitals have had to expend a lot of resources in supporting front-line healthcare workers like nurses
Finally, additional resources were required to obtain supplies and PPE
In 2021, value analysis and supply chain leaders will have to juggle both cost-savings initiatives while ensuring patient-facing teams have all that they need.
Join us on Tuesday, Feb. 23, as Barbara Strain, one of the founders of AHVAP, and Austin Dirks, the CEO and founder of GreenLight Medical review the emerging themes, trends and challenges shaping the value analysis space in 2021 and how savings and patient care must be balanced in 2021.
Best,
The GreenLight Medical Team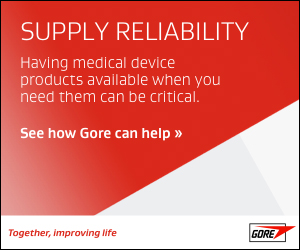 The Central Region Connect webinar is on April 14th, from 12-1 CST. The topic will be "How are you managing to return to "normal"? What has changed permanently in your day-to-day, and have you enacted new policies?"
The webinar is open to all regions to attend, please reach out to Jeffiny Shutts at Jeffiny.shutts@tractmanager.com if you are not in the Central Region and would like to attend.
Meeting the challenges
In his 2013 presentation, "Value Analysis Strategic Planning The Future is Now!", former AHVAP member Robert Yokl addressed the role of Healthcare Value Analysis in meeting the challenges of the ACA. His observations still ring true today as Healthcare Value Analysis Professionals face the challenges of the pandemic. Application of the healthcare value analysis process positions us to be proactive instead of reactive when faced with difficult decisions. Robert noted organizations are depending on us to deliver savings and quality. We have to meet new challenges head on. Failure is not an option! He advised education and training for yourself, your teams, your department heads and managers, and your senior leadership are key to achieving success.
AHVAP offers solutions
AHVAP is nationally recognized as the preeminent authority in providing education, resources and networking to promote value analysis in the healthcare community. When effectively applied, healthcare value analysis delivers value for both organizations and suppliers by supporting collaboration between suppliers, supply chain leaders, physicians, clinicians and other subject matter experts to make evidence-based decisions that result in optimal patient outcomes at the optimal economic value.
For more than 15 years, AHVAP members have provided education through networking with other professionals on the Forum/Chat room, in the Resource Library on the website, in the online Healthcare Value Analysis course, at the Annual Conference, and on webinars and podcasts. These venues present the opportunity for professionals to advance their knowledge of healthcare value analysis and its application, request information from experienced peers, and share solutions to challenges.
The Healthcare Value Analysis Course is an excellent primer for creating a successful value analysis structure and applying the process to reach an informed decision about the right product to achieve quality patient outcomes at the best cost. The course can also be used by experienced healthcare value analysis professionals to prepare for the CVAHP certification exam.
CVAHP Certification for professional recognition and advancement
In these challenging times, as healthcare value analysis has become more integral to balancing patient outcomes with financial viability, the need for a credentialed industry is greater than ever. Certification is a personal investment in your professional career and positions you for recognition and advancement.
CVAHP Certification validates your knowledge and expertise in supporting and achieving quality healthcare at the best price. Check the CVAHP Handbook for the eligibility requirements and prepare to
Invest in yourself today! Register now!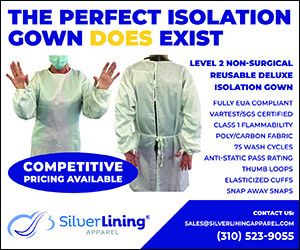 Harvard Business Review
The search for supply chain efficiencies has made our health care system leaner and more global. But this efficiency has come at the cost of resilience, with hospitals and health care providers now dependent on fragile global supply chains vulnerable to disruptions from "black swan" events like COVID-19. The pandemic demonstrated the devastating human and economic costs of this fragility: soaring prices and widespread shortages of critical medical supplies and personal protective equipment (PPE), and health care facilities struggling to protect staff and patients.
NBC News
Pfizer-BioNTech said Thursday that it is beginning clinical trials of its COVID-19 vaccine in pregnant women, the first such trials to include expectant mothers in the U.S. The drugmaker aims to enroll about 4,000 pregnant women in the trials, which will include participants in the U.S. as well as Argentina, Brazil, Canada, Chile, Mozambique, South Africa, Spain and the U.K. Women over 18 and who are 24 to 34 weeks into their pregnancy will be eligible.
New York Times
As winter storms threatened to upend distribution of Covid-19 vaccines, the White House on Tuesday said that states collectively would begin receiving 13.5 million doses each week — a jump of more than two million doses due in part to a shift in the way the government is allocating doses of Pfizer's vaccine. Jen Psaki, the White House press secretary, said that a new federal pharmacy program would provide two million weekly doses, a doubling of its initial supply.
CNN
AstraZeneca's contract to supply the UK with 100 million COVID-19 vaccine doses commits it to making "best reasonable efforts," the same language used in its deal with the European Union, which critics blamed for the bloc's faltering inoculation program. The details of the contract are contained in a redacted version published online without fanfare months ago, long before the UK and the EU became embroiled in a bitter dispute over vaccine supply.
Los Angeles Times
Dr. Anthony Fauci, the U.S. government's top infectious-disease expert, offered on Tuesday a more cautious note about when vaccines might be more fully available across the country. Last week, Fauci said the country could see "open season" for COVID-19 vaccine doses by April. However, in an appearance on "L.A. Times Today," he said the timeline may be more like "late May and early June."
Fierce Healthcare
Total hospital admissions were down by 8.5% from March through December of 2020 compared to predicted levels due to COVID-19, a new report finds. The report, released Thursday by the Kaiser Family Foundation and Epic Health Research Network, also detailed how renewed surges of COVID-19 impacted admissions in the fall. "Smaller hospitals, public hospitals and rural hospitals are among those most likely to face financial challenges in the wake of revenue loss related to COVID-19," the report said.
CBS News
Hospitals in rural communities across the U.S. have long faced financial woes, with dozens of cash-strapped facilities closing over the past decade. But COVID-19 is threatening to close many more small hospitals in less populated regions, threatening the quality of care for millions of Americans. A recent report by the U.S. Government Accountability Office concluded that more than a quarter of rural hospitals faced significant financial distress even before the pandemic, forcing them to potentially pull back on offering health care services or even to close down.