"What is Christmas? It is tenderness for the past, it is COURAGE for the present, and HOPE for the future!"
― Agnes Pahro
How fitting a quote for the end of 2020 to acknowledge what healthcare has gone through and is STILL going through. While the meaning can cross all nationalities and religions, the most poignant thought is our HOPE for the future. This past year has shown me how passionate and committed all of you are and how much value analysis truly portrays the hope for the future of healthcare!
For those of you who were able to join the annual business meeting, it was great to have you there! For those who missed it, I recommend you at least review the slides from our President Elect, our Regional Directors and each Committee Chair. There is so much going on, and I cannot begin to put into words the joy in my heart for all your dedication and work despite having full time jobs that are beyond insane this year!
While we may have missed seeing each other at Scottsdale, Arizona, this year, our virtual conference was awesome, and I am saving to see you all in October 2021 back in Scottsdale! (I'm lining up for my vaccine!)
As President, I've been so honored to represent you all "virtually" this year, and I cannot thank all of you enough for the opportunity to be the president of AHVAP. Any of you can join in the committee work to begin your journey as a member of the Board of Directors or the Presidency. I am proof that this is possible for any one of us!
My healthcare system has had tremendous struggles in Kentucky just as all of you are experiencing in your systems, whether in a provider or affiliate role. Still. we each can balance the work that needs to be accomplished to support/promote AHVAP and build the recognition of the process and role which will make healthcare succeed in improving patient care, reduce waste, and optimize both clinical and financial outcomes. You all should be so proud of what you do and how you each make a difference!
May you all have a safe and joyful holiday season. I'm grateful for each and every one of you!
God bless!
Laura Polson, BSN, RN-BC, CVAHP
Planning for the 2021 AHVAP Annual Conference and Supplier Showcase live event in Scottsdale, Arizona, Oct. 27-29, 2021, is underway. The theme "360° Change: Developing a Resilient Culture" was chosen to represent the current healthcare experience and how future strategies can be reimagined using the learnings of 2020. A 360° Change occurs when better paths of care are developed that reduce stress and uncertainty for patients and healthcare professionals, elevating overall experience while developing a resilient culture based on shared trust.
Share your experiences and key learnings that can propel value analysis and the healthcare industry into a better future. Selection Criteria will be based on alignment with our AHVAP conference Theme, Value Analysis pillars-Governance, Value Analysis Methodology, Professionalism/Business Ethics & Finance, and overall creativity without bias or conflict of interest
The IBEC Committee has been very active, which is something to be said for 2020! Through IBEC agreements, AHVAP provides opportunities for reciprocal education sharing with healthcare suppliers, professional organizations, institutes and academia with the goal to educate the broader healthcare industry to the tenets of value analysis.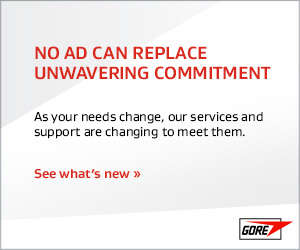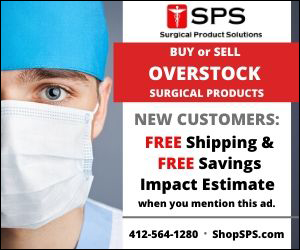 Barbara Strain, MA, CVAHP – Podocast Channel Moderator
The AHVAP Podcast Channel will resume in 2021 as a series titled "Value Analysis Right Now." It will air live on the 1st and 3rd Wednesdays at noon Eastern beginning January 20 through June 16, 2021. A special podcast will air on June 30 at noon titled "Value Analysis: Where are we now?"
You talked, and we listened when you commented you wanted quick actionable content on a regular basis. We are crafting these 30-minute segments to highlight the most recent leading practices and insights that effect value analysis, supplier and healthcare industry operations. These moderated sessions will feature invited guests with thought provoking comments and questions from attendees.
The first podcast topic will highlight COVID-19 vaccine delivery and administration.
Can't listen live sign on to the Podcast Channel in the Resources section of our website at www.AHVAP.org for recordings you might have missed.
Please send topic and presenter suggestions:
To: info@AHVAP.org
Subject: Podcast Suggestions.
Stay tuned for information to sign up so you can sign on.
Every 3 years post initial certification starts the renewal process. In 2021, forty-three CVAHP certifications are due for renewal. To avoid a "last-minute scramble," check your total credits to date by logging on to your SMT Candidate Record here. The SMT Candidate site automatically tallies the CE credits as you enter them in your candidate record by credits per the 4 AHVAP pillars.
SMT sends reminders to enter CE credits every six months to all with an active certification. Make sure to update your contact information as changes occur to ensure you receive the notices from SMT.
CERTIFICATION RENEWAL
Recertification Fee

Member $150
Non-Member $250

Term is 3 years

Applicant is required to submit a record of completion of 45 hours of educational credits related to the four pillars of Healthcare Value Analysis: Governance and Structure, Healthcare Value Analysis Methodology, Professionalism and Business Ethics, and Finance.
Credit hours must be logged in the SMT Candidate Processing system (Follow the link in the on-line Certification Handbook, page 27). The following information is required to log your education:

Provider type (select the type of education hours earned from the drop-down list),
Provider name, Domain (select the AHVAP pillar from the drop-down list),
Quantity (number of educational hours earned for the activity), and
Date earned.
Click on "Saved" at the top left of the screen to add the entry. The log keeps a running tally of your credit hours.
Click ADD a Continuing Education Unit to enter additional Credits.

Once your total reaches 45 Credits and you receive notice of time for renewal,

Click "Renew Now" to renew your Certificate.
Click the printer icon to view and print the Certificate.

Educational Credits required for renewal are based on the Education Type, Maximum Credits and Proof of Completion per the table on page 29 in the Handbook.
Proof of completion must be submitted only if you receive notice your educational entry is being audited.

Educational Sessions must be at least 30 minutes in duration and be reported in a minimum of 0.5 contact hour increments

Attendees must be in attendance at least 50 minutes of a 60-minute webinar/lecture to receive credit for the session.

Hours reported in excess of the maximum allowed for an Education type will not be eligible toward certification renewal requirements.

Educational credits must be completed during the current certification renewal period. Excess credits do not carry over to the next period.

You may occasionally receive an automatic audit email for certain credits you entered with follow up instructions.
Still have questions? Contact us at info@ahvap.org.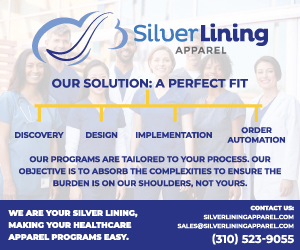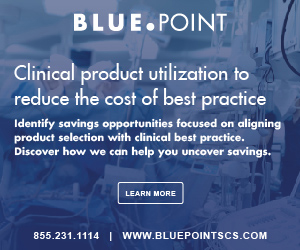 New York Times
As the coronavirus ravaged New York this spring, state officials faced a terrifying prospect: Casualties were mounting, and the reserve of ventilators and masks was dwindling. As doctors considered rationing lifesaving treatment, the state rushed into $1.1 billion in deals for supplies and equipment. Now, New York wants much of that money back.
NPR
The same group of advisers to the Food and Drug Administration that voted to recommend the Pfizer-BioNTech COVID-19 vaccine for emergency use a week ago convenes again today to consider the Moderna vaccine. The agency frequently seeks advice from these committees of independent experts when considering whether to make available a new drug or vaccine.
CNN
The director of the US Centers for Disease Control and Prevention on Sunday accepted the recommendation of the agency's vaccine advisory committee, clearing the way for Pfizer and BioNTech's vaccine to be administered in the US. The news followed Saturday's vote by the CDC's Advisory Committee on Immunization Practices (ACIP) to recommend the vaccine for people ages 16 and older. That came after the US Food and Drug Administration had authorized the vaccine for emergency use on Friday.
The Wall Street Journal
The federal government has fallen well short of its goal to shore up an emergency stockpile of respirator masks and some other personal protective equipment for health workers amid the current surge in COVID-19 cases. The Trump administration said in May it was aiming to increase its emergency supply of N95 respirator masks to 300 million in the coming 90 days. It never met the goal; by mid-November, the U.S. Strategic National Stockpile and the Federal Emergency Management Agency held 142 million N95 masks, which filter out at least 95% of small particles and fit snugly to the face.
Financial Times
Earlier this week Martin Steinbauer, an American entrepreneur, showed me a video message he had received via WhatsApp that looked like the kind of "proof of life" message used in hostage dramas. But what the video depicted was not people, but nitrile examination gloves, stashed in a dingy warehouse — with an identifying time stamp to show it was "real".
USA Today
Hospitals from West Texas to the upper Midwest are facing dire shortages of beds for critically ill coronavirus patients as the post-holiday surge shows no sign of relenting, new data shows. About 1 in 8 U.S. hospitals had little or no intensive care unit space available last week. And experts say the number of hospitals struggling to accommodate the nation's sickest patients probably will increase after another week of record COVID-19 cases.
Reuters
U.S. hospitals, weighing high demand and tight supplies, said they may limit use of a new Eli Lilly and Co LLY.N antibody drug to COVID-19 patients with multiple risk factors for serious illness or to those whose immune systems have not begun to fight the infection. The treatment, bamlanivimab, was given U.S. emergency use authorization (EUA) last week by the Food and Drug Administration for helping newly-diagnosed, high-risk patients avoid hospitalization