July is an amazing month! Independence Day, summer vacations, the children are out of school, and we celebrate Healthcare Value Analysis Professionals Week!

This year certainly feels different. It's been a frantic pace since January. Our clinicians are exhausted, and we continue to scramble for resources and product substitutions in our war against this pandemic. We've learned so much about the shortfalls of healthcare, and many have had their eyes opened to the value that our teams and staff bring to senior leadership.
Be sure to check the AHVAP Community Blog for updates.
COVID-19 has forced us all to embrace and rely on technology in responding to the unprecedented supply shortages and patient care challenges that accompanied the pandemic. How has that renewed focus and reliance on technology enabled healthcare value analysis programs to pivot and rewrite the perception not only of value analysis processes, but of value analysis professionals themselves? And ultimately, how can the integration of tools and technology support our healthcare organizations' response to and recovery from the consequences of this situation?
Transformation Begins Here!
The Conference Committee is working hard through the challenges this year has presented. The in-person conference and supplier showcase has been cancelled, and in its place, we will conduct a virtual conference. We have selected a virtual platform, vConference, to manage a virtual conference over eight days that includes presentations addressing the transformation of healthcare value analysis during these unprecedented times.
Conference dates will be Oct. 20, 21, 22, 27, 28 and 29. There will be two presentations, which will be mix of live and pre-recorded sessions, per day plus the supplier showcase. Suppliers and sponsors will have virtual booths, and there will be the ability to schedule one-on-one interactions with the suppliers. The CVAHP Certification Prep course and VA 101 and 201 will be provided as presessions Oct. 19 and 26. There will be networking opportunities via chat rooms. The committee is committed to providing the best possible experience and to deliver the education you have been asking for.
We are currently constructing the virtual conference with vConference and selecting the presentations. Our work teams are working to have an FDA speaker, and we have over 23 presentation submissions that the Educational Development Committee is vetting for content and appropriateness for CE credits. Online registration will be available soon. Registration fees for members and non-members will be quite reasonable.
Save the dates. The conference will start at noon central time each of the days. Block the time off on your calendars. Email info@ahvap.org if you have any questions. More info to come.
Evolution, engagement and transformation were just a few of the themes AHVAP podcast listeners heard during AHVAP's Value Analysis Week July 20-24, 2020, Pillar Podcast Series – "Updating Value Analysis in Post COVID-19 Healthcare."
AHVAP's 4 Pillars Governance & Structure, Value Analysis Methodology, Professionalism & Business Ethics and Finance are the framework in which healthcare value analysis is practiced and are the centerpiece of its Health Care Value Analysis Academy and CVAHP certification.
Panelists of AHVAP members and leaders, as well as the supplier community, shared their journeys one pillar at a time, relating how the elements of the pillar supported their efforts and how the learnings will continue to shape their strategies.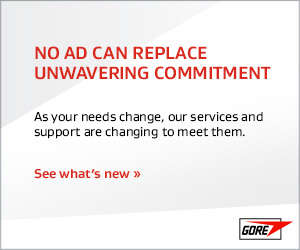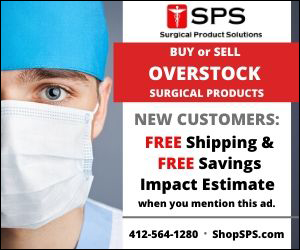 presented at the 2020 Annual Conference of the Association for Healthcare Value Analysis Professionals
Named after one of AHVAP's founding members, Brooke Berson, this award honors a member of AHVAP who has consistently demonstrated their service and dedication to healthcare value analysis and who has positively impacted the profession and AHVAP.
With the change from a live conference event to a virtual conference this year, the 2020 Brooke Berson Award Recipient will be announced at the virtual Annual Business meeting, date to be determined. We will honor the recipient at the next live conference.
Recipients
Recipients of this award are innovators, advocates and leaders actively involved in promoting the value analysis profession and strengthening the image of Value Analysis in healthcare.
Nominations
Nominations are accepted from active AHVAP members only including regular, retired and affiliate members.
Nominees must:
Define their success in Health Care Value Analysis through their achievements and
visibility within the profession.
Demonstrate professional contributions, support of AHVAP and advancement of
Healthcare Value Analysis.
Exhibit personal and professional attributes that showcase their integrity, creativity, ethics, dedication, commitment to community and profession.
Be a current member of AHVAP.
Nominations are due by September 1, 2020.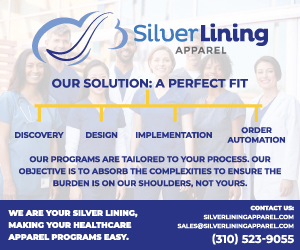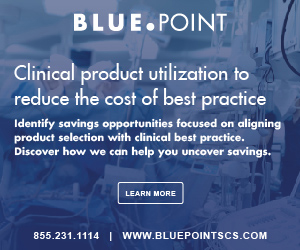 ABC News
A flurry of research, newly released by multiple manufacturers of COVID-19 vaccine candidates, provides reassuring glimmers of hope that scientists are on track to develop an effective and safe vaccine at record speed.
CNN
People are testing positive for coronavirus in record-breaking numbers across the US and the surge in cases is slowing down the time tests take. Labs across the country are now facing what seems like an almost "infinite" demand, one expert says.
The New York Times
To ease pressure on hospitals, Northwell Health brought medical workers, oxygen tanks and intravenous equipment into patients' homes. Now Florida is taking cues.
Yahoo! Finance
The global disposable hospital supplies market is expected to grow from $59.7 billion in 2019 to 74.6 billion in 2020 at a compound annual growth rate (CAGR) of 25.0%. The significant growth is mainly due to the COVID-19 outbreak and the measures to contain it.
CNN
California looks set to surpass New York as the state with the most cases within days, according to numbers from Johns Hopkins University. It has recently been reporting about 9,000 new cases each day for a total of 397,870 on Monday.
Science Magazine
Since the early days of the pandemic, some researchers have advocated a fast way to determine whether a COVID-19 vaccine works: Intentionally attempt to infect vaccinated volunteers with the virus, SARS-CoV-2. Ethicists and vaccine scientists alike raised red flags, and the discussion has remained mostly theoretical. But now two key elements are taking shape: a large corps of volunteers willing to take part in a "human challenge" trial, and the well-understood lab-grown virus strains needed for the studies.
The Wall Street Journal
Health systems build up inventories of antivirals like remdesivir and common drugs like acetaminophen; shortages of some ICU meds remain.