Summer – it tends to bring to mind a slower pace, relaxation, and a change in routine. For that reason, the observance of National Safety Month in June is a great reminder that no matter the season or what is going on around us, safety is the top priority.

As AGCVA members, you have many resources available to you because of your membership. How many of the resources are you utilizing? How many are the members of your team utilizing? I would challenge you to start a conversation within your organization, build awareness of what AGCVA offers to keep you and your team safe, and engage with these resources at every opportunity.


Please join us in celebrating the membership anniversaries of these longtime AGCVA members!

Each month, we recognize those celebrating 50 or more years, 40 years, 25 years, 10 years, and 5 years of membership.

We applaud each of you for your commitment to AGCVA.

By virtue of your membership, you have made the AGCVA community stronger and shown tremendous leadership and dedication to the industry. We are proud to serve each of you and we thank you for your membership in AGCVA.
AGCVA members have been up to a lot in the last month! We are thrilled to recognize these accomplishments and recognitions, and we encourage you to connect with your fellow members and extend your congratulations!
Construction employment increased in 42 states in April from a year earlier, while only 24 states added construction jobs from March to April, according to a new analysis of federal employment data released by the Associated General Contractors of America. Association officials said the monthly figures likely reflect the impact of low unemployment rates and workforce shortages as opposed to a drop-off in recent amounts of construction activity.

The Mecklenburg Times
Demand for workers and the need for a healthy talent pipeline is greater than ever – and yet the workforce solutions puzzle seems no easier to solve.

We're taking a different approach. In fact, we're renovating our approach altogether and we want you to be a part of the change that we're setting in motion.

Don't delay. Make sure that those in charge of hiring decisions are registered with our special rate and that they reserve a room within the block before the June 30 deadline.

Click below for all conference details. We'll see you there!
Jobsite connectivity is essential for construction firms to ensure efficient project management, collaboration, and safety, ultimately leading to successful project completion within time and budget constraints.

For Construction Pros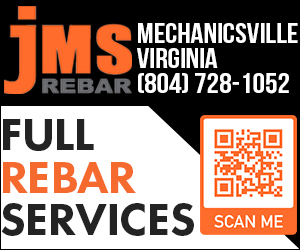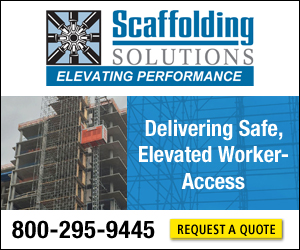 If you ask one of the leading artificial intelligence (AI) chatbots, ChatGPT, if you should rely on it to draft a construction contract, it responds that it is "highly recommended to hire a construction attorney rather than relying solely on ChatGPT or any AI model to draft a construction contract." As support, ChatGPT provides a handful of reasons construction attorneys haven't (at least yet) gone the way of the dodo.

JDSUPRA
The U.S. Department of Labor's (DOL) Wage and Hour Division recently published Field Assistance Bulletin (FAB) No. 2023-2, Enforcement of Protections for Employees to Pump Breast Milk at Work.
This bulletin is intended to provide enforcement support and public guidance regarding the application and requirements of the Providing Urgent Maternal Protections for Nursing Mothers Act (or PUMP Act).

AGC of America
On this episode of ConstructorCast, AGC of America spotlights success stories and provides actionable strategies for creating a more diverse and inclusive future within the construction industry.

You'll hear from guest host, Jorge Quezada, and two winners of this year's AGC Diversity & Inclusion awards program – Brad Lewis of Hensel Phelps and Judith Monrouzeau of Bermúdez Longo Díaz Massó (BLDM).

They will share how they approached the application, what the recognition means to them and their companies, and how they are learning and getting better from the process.

AGC of America
In their study, Safety & the Diverse Workforce, the National Institute for Occupational Safety & Health (NIOSH) found that "to remain effective, competitive, and safe, organizations must ensure that they have the internal capacity to successfully integrate employees from an increasingly diverse workforce."

EHS Today
July 25-27 | Nashville, TN

AGC of America's Construction Safety, Health & Environmental Conference is the industry's foremost annual conference to hone in on the most critical compliance and risk issues impacting the construction business.

Whether your goal is protecting the safety and health of the people working in construction or protecting the environment during the construction process – this conference is tailored for you.

This conference is geared toward corporate, regional and project safety and health and/or environmental staff representing construction firms of all sizes and who perform various types of construction work.

AGC of America
"It happens instantaneously," said Emil Szotko, construction safety specialist for OSHA's Region 5 in Chicago.

When a construction trench caves in, the force is powerful and dangerous for those working inside; their fate is often sealed immediately.

The National Utility Contractors Association named June as National Trench Safety month, an opportunity for contractors to find time to host toolbox talks, webinars, or safety stand downs to discuss best practices for working in excavations.

Construction Dive
| | |
| --- | --- |
| | 2:00 p.m. - 5:00 p.m. | Virtual, with a live instructor |
| | |
| --- | --- |
| | 2:00 p.m. - 5:00 p.m. | Virtual, with a live instructor |
3:00 p.m. - 5:00 p.m. | Virtual, with a live instructor

Register for the individual session or full three-session series.
5:00 p.m. - 7:00 p.m. | Mulligans Golf Center

Deadline to register: July 6 at 5:00 p.m.
3:00 p.m. - 5:00 p.m. | Virtual, with a live instructor

Register for the individual session or for full three-session series.
3:30 p.m. - 6:00 p.m. | Nansemond Treatment Plant

Jobsite tour followed by Happy Hour at MoMac Brewing Company
5:30 p.m. - 7:30 p.m. | Main Line Brewery

Deadline to register: July 19 at 5:00 p.m.
6:00 p.m. - 9:30 p.m. | City Stadium/Bank of the James Stadium

Deadline to register: July 18 at 11:59 p.m.
3:00 p.m. - 5:00 p.m. | Virtual, with a live instructor

Register for the individual session or for the full three-session series.
If you are involved in any way with the hiring process, you need to be part of this event.

Take advantage of our special registration rate and join hiring professionals from across the commonwealth as we create new solutions to big workforce challenges.