Each month in this article I talk about all AGCVA is doing to advocate for you and our industry, grow member businesses, and connect you with who you need to see to do business; advocate, grow, connect; A-G-C. It's who we are. This month, I want to focus on one area in particular – Advocacy. Some of you are familiar with the work Brandon and the team at Williams Mullen do lobbying in Richmond at the General Assembly. However, in addition to the three lobbyists registered in Richmond, did you know there's a team of six federal lobbyists in Washington, D.C. working on federal issues?

Please join us in celebrating the membership anniversaries of these longtime AGCVA members!

Each month, we recognize those celebrating 50 or more years, 40 years, 25 years, 10 years, and 5 years of membership.

We applaud each of you for your commitment to AGCVA.

By virtue of your membership, you have made the AGCVA community stronger and shown tremendous leadership and dedication to the industry. We are proud to serve each of you and we thank you for your membership in AGCVA.
AGCVA members have been up to a lot in the last month! We are thrilled to recognize these accomplishments and recognitions, and we encourage you to connect with your fellow members and extend your congratulations!
A dated building that is maintained but not renovated becomes less inviting, less efficient, and loses value over time. The same can be said for an unchanging approach to workforce development. This nearly universal challenge across our industry requires an entirely new approach, experts — both in knowledge and in practice, and collaboration.
We invite you to be part of a revolutionary and dynamic shift. Take a seat at the table to glean ideas from others and offer some of your own as we leverage the power of many to create new solutions. We hope you will join us and that you will encourage those who are passionate, experienced, solution-oriented, and ready to grow the construction workforce to do the same.
The future of the industry is bright, and we hope you will help us build it.
We're offering a special rate for your HR/Recruitment team members; we encourage company leaders and those who are part of the hiring process to take part in these critical discussions.
The nonresidential building sector helped propel the number of total construction starts in March to a three-month high, announced Dodge Construction Network (DCN). The organization's monthly construction indicator reports a 19% rise in total construction starts in March. This follows a 6% increase in February and a 27% decline in January.
US Glass Magazine
One industry that is on the early stages of the technology adoption cycle is construction — as it is one of the least digitalized industries in the world, with almost stagnant productivity over the past two decades — growing at only 1%. With construction being a whopping 6% of GDP for countries like the US and the UK, gains in productivity through better data and adoption of technology through the design process would not only increase productivity but also help build more sustainably.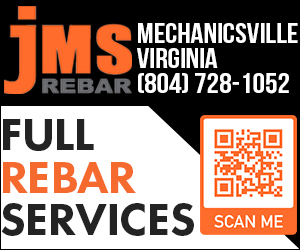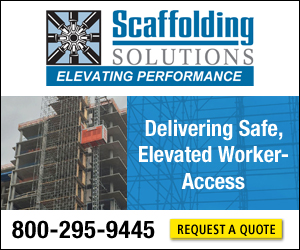 Since 2016, half of the 100 seats in the Virginia House of Delegates have turned over, bringing a wave of newcomers to an institution as old as American democracy itself. The churn will intensify this year, when three dozen House members are either resigning or running for a different office.
Virginia Mercury
Top leaders of the Occupational Safety and Health Administration (OSHA) have detailed new and upcoming enforcement efforts to protect "vulnerable workers" (i.e., immigrant, minority, female, and lower-paid) who may be more vulnerable to workplace hazards.
National Law Review
The jobs recovery from the pandemic has been astounding — and you can thank your local blue-collar workers for that. It stands in stark contrast to the ever-withering tech industry. After a pandemic-era tech jobs boom — and now bust — more and more Americans are returning to blue-collar work for better pay and more security. It's no secret that some tech workers are already leaving without a plan or branching out into creating their own goods.

Business Insider
Telematics can help boost productivity on construction sites. According to Trimble, a company specializing in construction telematics, connected construction can help businesses increase productivity by 30 percent. So how exactly does a business use data to increase productivity in their operations?
For Construction Pros
Presented by Tommy Gay

New technology has completely redefined how we live our lives, both at home and work. Commercial construction is a prime example of how technology continuously impacts an industry with benefits such as safety, productivity, and efficiency.

Whether your company is large or small, this presentation sparks ideas that all people can take back to their teams to improve day-to-day safety and implement training processes that drive the high-level skills needed for today's projects.

This event is free for AGCVA members to attend and will be held virtually.
Each year, the month of May sheds light on mental health awareness. As May 18 marks Mental Health Action Day, there's a heightened effort to shift mental health awareness into action for one's mental health as well as the support of others. To learn more about the startling statistics surrounding mental health and suicide in the construction industry, BUILDER turned to Dr. Sally Spencer-Thomas for insight.
Builder Online
9:30 a.m. - 7:00 p.m.

Deadline to register: May 24 at 5:00 p.m.
11:30 a.m. - 5:00 p.m.

Deadline to register: May 25 at 5:00 p.m.
10:30 a.m. - 6:00 p.m.

Deadline to register: June 1 at 5:00 p.m.
8:00 a.m. - 4:00 p.m.

Deadline to register: June 6 at 12:00 p.m.
10:00 a.m. - 11:00 a.m.

Deadline to register: June 6 at 5:00 p.m.
5:00 p.m. - 8:00 p.m.

Deadline to register: June 8 at 5:00 p.m.
7:30 a.m. - 5:00 p.m.

Deadline to register: June 19 at 12:00 p.m.
8:00 a.m. - 4:00 p.m.

Deadline to register: June 20 at 12:00 p.m.
8:00 a.m. - 4:00 p.m.

Deadline to register: June 20 at 12:00 p.m.
6:00 p.m. - 10:00 p.m.

Deadline to register: June 15 at 5:00 p.m.