This year marks the 25th anniversary of celebrating women in construction. Women in Construction Week™ is held the first full week of March each year – celebrating and promoting the role of women in the construction industry. This year's theme was "Many Paths, One Mission," which showed the different journeys women have taken toward the same goal: strengthening and amplifying the success of women in the construction industry.

AGCVA supports women in construction every day. There are a variety of resources on our website and stories from this year's Women in Construction Week™ on our social media sites Facebook, Instagram, and LinkedIn.
It seems that spring weather is finally here to stay and with it comes a lot of association activity on your behalf at both the state and national level. Two weeks ago, AGCVA's CEO, Brandon Robinson, and I attended AGC of America's annual convention in Las Vegas. This was an incredible opportunity to connect with 2,000 other AGC members from across the nation, exchange thoughts, and learn together. We both returned full of energy and with new ideas to help continue moving not only AGCVA, but you and your business forward. Being immersed in such a large group of our fellow members really confirmed for me all that AGC of America and AGCVA do to support us, our companies, and our entire industry. I'd like to share a few of those ways that our association (both at the state and national level) are advocating for us, growing our organizations, and connecting us with those we need to see to do business.

Please join us in celebrating the membership anniversaries of these longtime AGCVA members!

Each month, we recognize those celebrating 50 or more years, 40 years, 25 years, 10 years, and 5 years of membership.

We applaud each of you for your commitment to AGCVA.

By virtue of your membership, you have made the AGCVA community stronger and shown tremendous leadership and dedication to the industry. We are proud to serve each of you and we thank you for your membership in AGCVA.

AGCVA members have been up to a lot in the last month! We are thrilled to recognize these accomplishments and recognitions, and we encourage you to connect with your fellow members and extend your congratulations!
In this article, Ken Simonson, Chief Economist for AGC of America shares his outlook for the construction industry, as well as why he believes that we're at a turning point.
International Banker
AGCVA, AIA Virginia, and ACEC Virginia are proud to present the 2023 AEC Virginia Conference at the Hilton Richmond Downtown on April 25–26.
This event bridges the architecture, engineering, and construction professions to collaborate, create, and build for the future. Our organizations are dedicated to helping you learn the latest trends and processes to contribute to your continued growth in projects and business planning.
Register today
to gain access to the tools and solutions needed for growth challenges left behind by the pandemic and what the economic future will hold for architecture, engineering, and construction. In addition, we are excited to bring together networking, education, and roundtables for the AEC industry!
Does the idea of being visible to more than 12,000 architects, engineers, and construction professionals appeal to you? Sponsorship is the perfect way to make this happen.
Click here to view options
before your chance for this unique visibility disappears!
The potential for recession, continued inflation, critical labor shortages and supply chain issues will loom large over construction in 2023. Additionally, many eyes are on interest rates in a virtual wait-and-see mode as to whether they will continue to rise, and by how much. Read the full article for the five industry trends to be aware of and ways to take action for each.
Construction Business Owner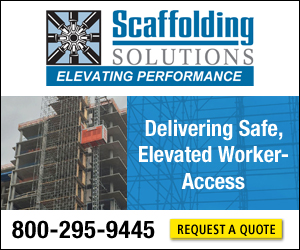 Use this starter checklist for year-round tax preparations to establish long-term growth and sustainability for your construction contractor business.
For Construction Pros
Free for AGCVA members
Wednesday, May 3 | 12:00 p.m. - 1:00 p.m. | Virtual via Zoom
Join
AGCVA CEO Brandon Robinson
and construction attorneys
Jim Harvey (Woods Rogers Vandeventer Black)
and
Spencer Wiegard (Gentry Locke)
for an overview of upcoming changes to construction law. Brandon will provide a quick overview of the 2023 General Assembly session, though the majority of the time will be spent reviewing what will change starting July 1.
The session will cover the following topics:
•
Pay-if-paid clauses in contracts.
•
Stop-work order notices.
•
Universal licensing.
•
Arbitration awards.
•
Underground utility prevent act.
•
Worker miss-classification debarment procedures.
•
And more.
This is a session you don't want to miss, so register today.
The National Center for Construction Education & Research (NCCER) performed interviews with 176 tradeswomen and analyzed 770 responses to a survey directed to women in the industry to recruit, hire and retain more women in the industry.
For Construction Pros
In all, some 30 million jobs in the United States that pay an average of $55,000 per year don't require bachelor's degrees, according to the Georgetown Center on Education and the Workforce. Yet the march to bachelor's degrees continues. And while people who get them are more likely to be employed and make more money than those who don't, that premium appears to be softening; their inflation-adjusted median earnings were lower in 2018, the most recent year for which the figure is available, than in 2010.
NPR
In the first ten months of 2022, the monthly separation rate dropped by a quarter, moving down to 3.75 percent. On the surface, it looks like this should be a cause for celebration, but it actually signals a major shift in employer/worker dynamics in the construction industry. And it's a sign of potential safety troubles ahead.
OH+S Online
Baggy gear can lead to new hazards, workers performing tasks without protection or even a lack of confidence and belonging in one's job, experts say.
Construction Dive
7:30 a.m. - 5:00 p.m.

Deadline to register: Monday, April 3 at 12:00 p.m.
9:00 a.m. - 5:00 p.m.

Deadline to register: March 31 at 5:00 p.m.
Register for full 3-part series, or individual sessions taking place April 5, 12, & 19

Virtual with live instructor, 3:00 p.m. - 5:00 p.m.
3:00 p.m. - 5:00 p.m.

Virtual with a live instructor
7:30 a.m. - 9:30 a.m.

Deadline to register: April 10 at 5:00 p.m.
11:30 a.m. - 6:00 p.m.

Deadline to register: April 11 at 11:00 p.m.
3:00 p.m. - 5:00 p.m.

Virtual with live instructor
| | |
| --- | --- |
| | We are seeking volunteers to help with the construction cluster for the SkillsUSA Virginia competition in Virginia Beach. Please email Rachel Reim (rachel@agcva.org) for more information or to volunteer for a time slot. |
1:00 p.m. - 4:00 p.m.

Deadline to register: April 14 at 11:59 p.m.
| | |
| --- | --- |
| | Register and/or sponsor today! |
| | |
| --- | --- |
| | Register and/or sponsor today! |
Register for the full series, or for individual sessions.

8:00 a.m. - 4:00 p.m.

Deadline to register: April 24
3:00 p.m. - 5:00 p.m.

Virtual with live instructor
4:30 p.m. - 6:30 p.m.

Deadline to register: April 21 at 11:59 p.m.
4:30 p.m. - 6:00 p.m.

Deadline to register: April 20 at 11:59 p.m.