EARLY-BIRD RATES END MARCH 1.
AIA Virginia, ACEC Virginia, and AGCVA are proud to present the 2023 AEC Virginia Conference at the Hilton Richmond Downtown on April 25–26.
This event bridges the architecture, engineering, and construction professions to collaborate, create and build for the future. Our organizations are dedicated to helping you learn the latest trends and processes to contribute to your continued growth in projects and business planning.
Register today
to gain access to the tools and solutions needed for growth challenges left behind by the pandemic and what the economic future will hold for architecture, engineering, and construction. In addition, we are excited to bring together networking, education, and roundtables for the AEC industry!
Click here to view options
before your chance for this unique visibility disappears!
Looking for visibility?
Sponsoring will advance your goals by gaining widespread exposure for your business across the architecture, engineering, and construction communities.
The new guidance could lead to more types of construction materials being covered by Buy America requirements. It follows President Joe Biden's Feb. 7 State of the Union address, in which he vowed to close loopholes in the 70-year-old provision.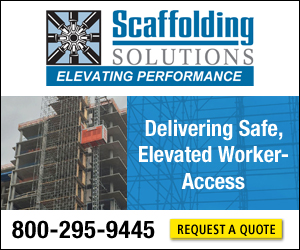 Efforts to strengthen Virginia's career and technical education mostly failed in the General Assembly this session, despite Gov. Glenn Youngkin's
goal of having every high school senior graduate with an industry-recognized credential.
"This whole idea of utilizing these great assets and education we have, but getting them to work together is what I think we can do to make this easier for families and have truth in advertising," said Siobhan Dunnavant, R-Henrico. "If you think you're getting college credit in high school, it ought to count to your college. Let's fix all of that and make it so that you abbreviate the time it takes to get to whatever you want to do with your life."
The average annual employee turnover rate for the construction industry is 68%, according to data issued by job search site Zippia, more than 10 percentage points higher than the national average of 57.3%.

Why does that matter? With new employees coming and going at this rate, it can be difficult for construction employers to keep track of who is eligible for health coverage and who isn't, creating unique challenges in meeting Affordable Care Act requirements.
For the second year in a row, AGC of America brought together construction professionals, AGC chapter staff, and educators involved in growing the industry's workforce for the National Construction Industry Workforce Summit.
Following this event, the
2022 National Construction Industry Workforce Summit: Success Stories and New Strategies,
was released. This report summarizes the event, including workforce solutions generated by those who attended the event, as well as practices already in place to build our industry's talent pipeline.
We encourage you to
review this resource
and use it as a starting point to develop ways to grow your organization, and therefore the construction industry as a whole.
Want to learn more?
Please mark your calendar for Wednesday, April 5 at 2 p.m. EDT. AGC of America will be hosting a webinar to outline and discuss some recommendations from this report. If you have any questions or would like more information, please email
workforce@agc.org
Labor productivity is an essential indicator of labor efficiency within an industry, company, or project. As you might know, the productivity within the construction industry has been low over the last decades and still hasn't achieved the gains of many other sectors. Companies might consider this a problem since labor costs comprise around half of the overall project costs. Therefore, low construction labor productivity (CLP) significantly affects project expenses and can influence the profitability of construction firms. Additionally, in some countries, the construction project backlog is rising, while the construction labor force is not big enough to get the job done. This urges construction companies to increase their labor productivity within their projects.
Hearing protection is an often-overlooked form of personal protective equipment on construction jobsites. It's not hard to understand why. Unlike dangerous heights or open, expansive trenches, sound hazards are invisible and thus easily forgotten. But one company is trying to change that misconception— and innovate with new technology.
Apprenticeship programs can help reduce on-the-job injuries, according to the results of a study from a Washington State Department of Labor & Industries research program.
March 7 - April 6

Class held every Tuesday and Thursday from 12:30 p.m. - 4:30 p.m. ET

This content has been updated to provide the optimal virtual learning experience for construction professionals.
6:00 p.m. - 10:00 p.m. | The Clubhouse Sports Bar & Billiards

Deadline to register: March 7
5:00 p.m. - 8:00 p.m. | Chick's Oyster Bar

Deadline to register: March 13
5:00 p.m. - 8:00 p.m. | Island Wing

Deadline to register: March 13
5:30 p.m. - 8:00 p.m. | 202 Social House

Deadline to register: March 13
5:30 p.m. - 7:30 p.m. | Tang & Biscuit

Deadline to register: March 15
3:00 p.m. - 5:00 p.m. | Virtual with live instructor

Deadline to register: March 21
3:00 p.m. - 5:00 p.m., Wednesdays | Martin Horn, Charlottesville

Deadline to register: March 27
5:00 p.m. - 7:00 p.m. | Alewerks Brewing Company

Deadline to register: March 28